Canada
The West Island Dragons have been paddling since 2003 in the open water of
beautiful Valois Bay at the Pointe Claire Canoe Club, in the city of Pointe Claire,
Quebec, Canada. Rain or shine we go out in the boat feeling totally blessed
that we are able to do so. At present we number 30+ women, all at different
stages of recovery, but all with the same desire to do the best that we can do to
overcome this dragon. Our Team has been to Vancouver (2005), Peterborough
(2010) Sarasota (2014) And 2 of our team were able to get to Australia (2007).
For several members Florence will be their first IBCPC Festival and I am sure that
they will be totally blown away at the scope of the event. It is sad to think that the
movement seems to be getting bigger and bigger when the hope is that we will
find a cure. But we live and paddle with Hope, Spirit and Love looking forward to
joining the army of survivors who will take Florence by storm, chasing the dream
of those brave women from Vancouver who were inspired by Dr. Don MacKenzie
to get into a dragonboat in 1996.
VIVA L'ITALIA and VIVA IL MONDO
PADDLES UP!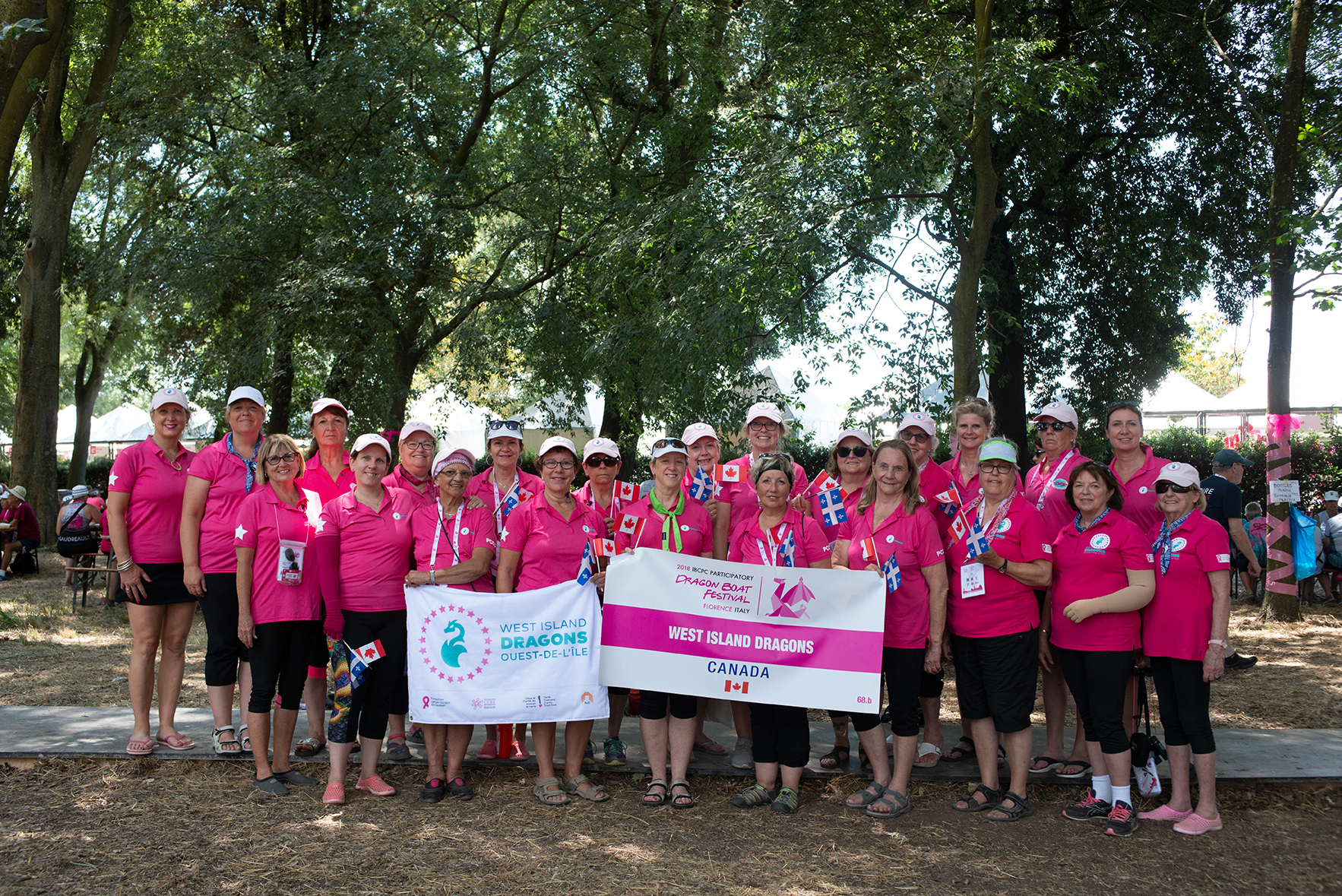 DOWNLOAD PRINTABLE IMAGE