Canada
Waves Of Hope team formed in 1999 as Canada's 12th dragon
boat team for breast cancer survivors. We are based in Brandon,
Manitoba and our members live within a 200- kilometre radius.
We start dryland training in April. When the winter ice leaves
Lake Minnedosa, we practice weekly throughout the summer in
our beloved boat, Kindred Spirit. The logo for our team shows
a dragon "rising from rough waters," symbolizing how we are
rising from the adversity of breast cancer. The teardrop shape
of the Dragon tail represents those who have been lost to this
disease. The victorious and proud pose of our dragon illustrates
our pledge to promote hope and survivorship.
Our 5 members proudly attending Italy are Jody, Gloria,
Dianne, Michelle and Annette.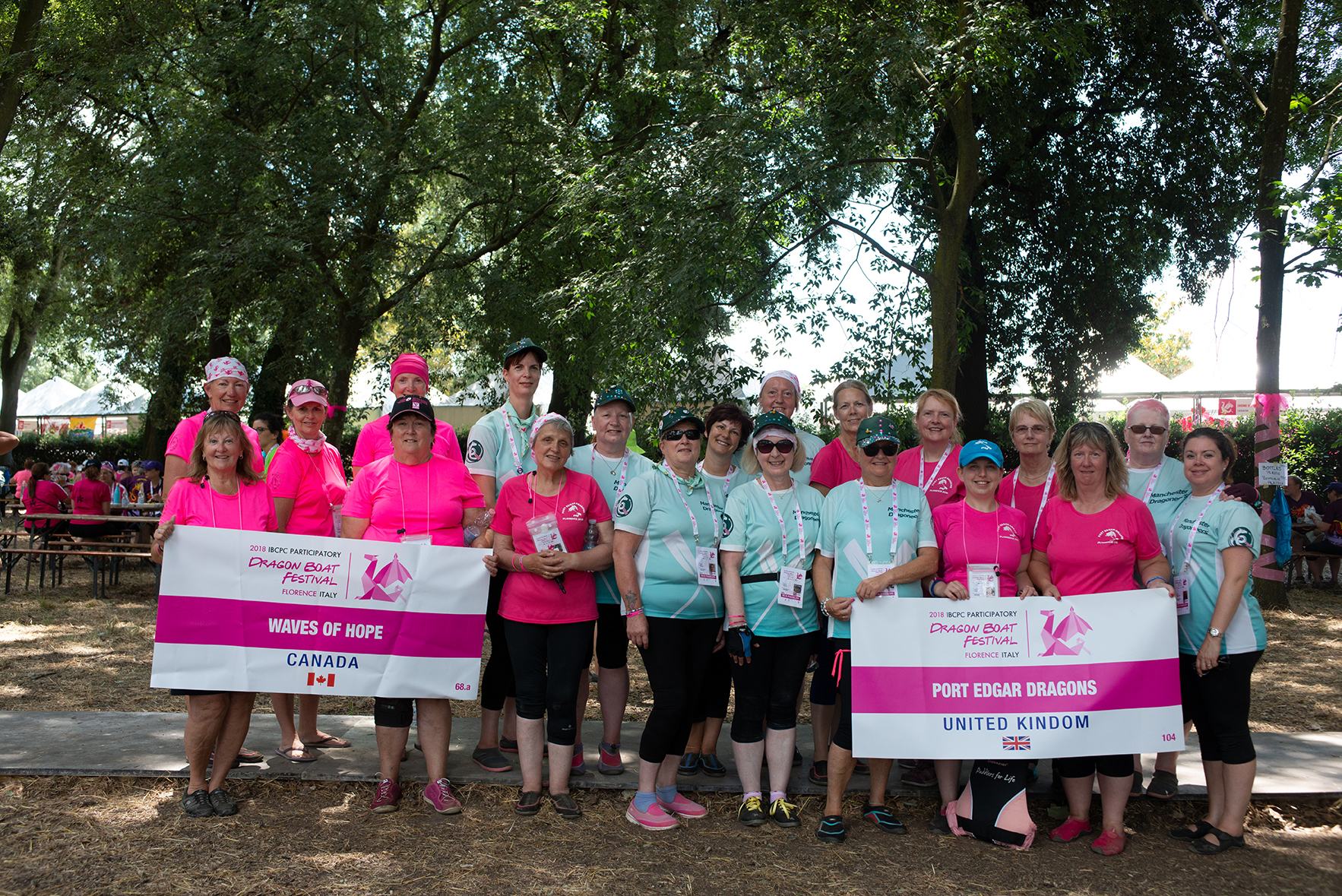 DOWNLOAD PRINTABLE IMAGE