USA
Warriors on Water, Inc. is a 501(c)(3) non-profit organization and is located in
Orlando, FL (USA). Our nickname is WOW and we are the only Central Florida
Breast Cancer Survivor Dragon Boat Team. Our mission… to create, inspire, and
sustain a community of breast cancer survivors who share in the empowering,
therapeutic, and symbolic sport of dragon boating.
We compete with heart and strength… work together with synergy, purpose,
and laughter…collectively reach out to others… provide unconditional love and
support… and share a bond that reaches far beyond the cancer experience.
The team started in 2009 and competed in the 2010 and 2014 IBCPC
Festivals. We placed 14th in 2010 and 9th in 2014. We look forward to competing
and visiting Italy for the IBCPC Dragon Boat Festival 2018.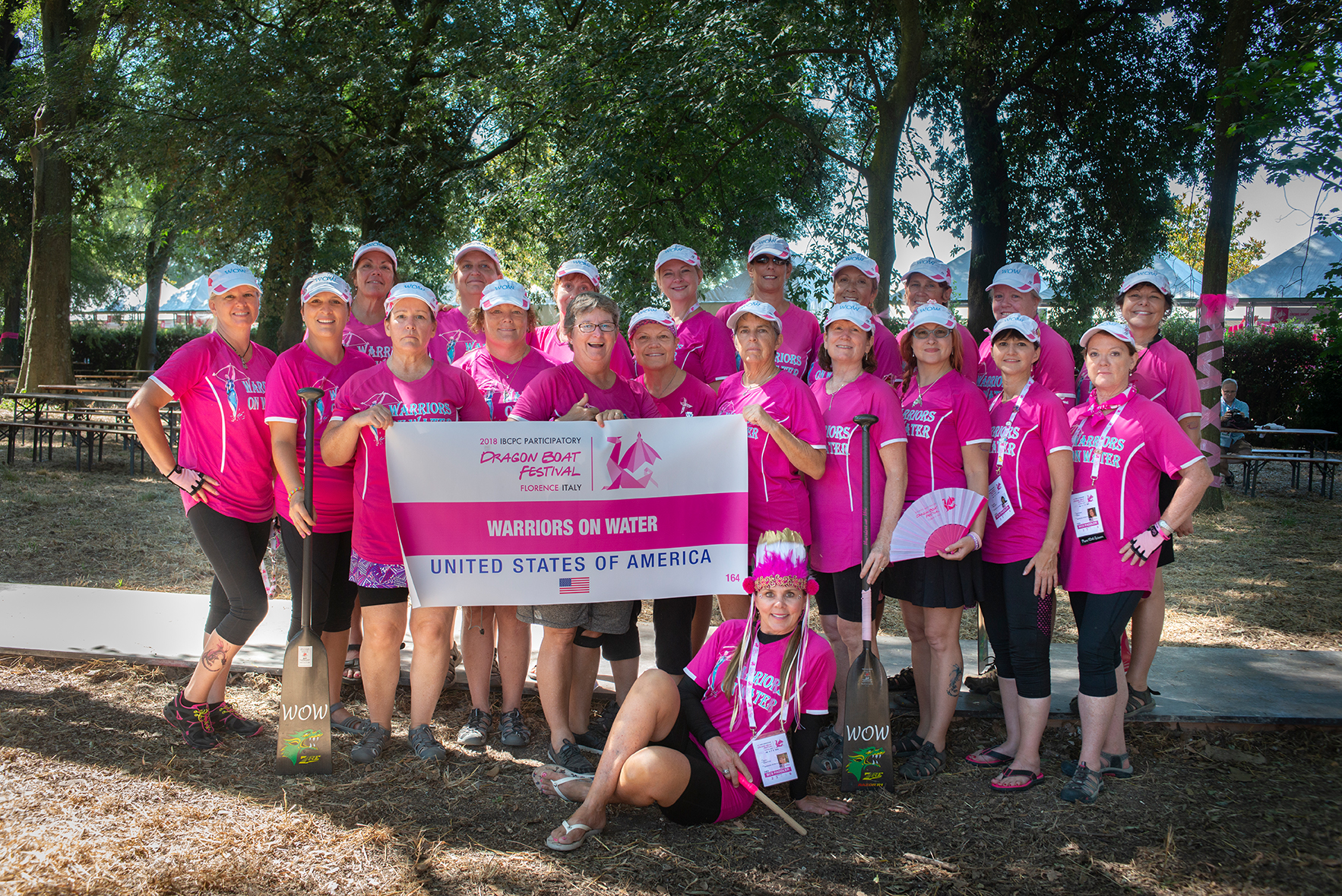 DOWNLOAD PRINTABLE IMAGE