VIS A VIE DRAGON BOAT TEAM
Canada
Vise-à-Vie (roughly translated:"Aim for Life") is the only Breast
Cancer Dragon Boat team in the Quebec City area in Canada. The
forty members (including a man), are paddlers and retired paddlers
that support our team. Our mission is to show survivors that it is
possible to live an active life and compete in a sport during and
after breast cancer. We also want to show
breast cancer survivors that they can do
anything despite the obstacles they may have
encountered or are still struggling with.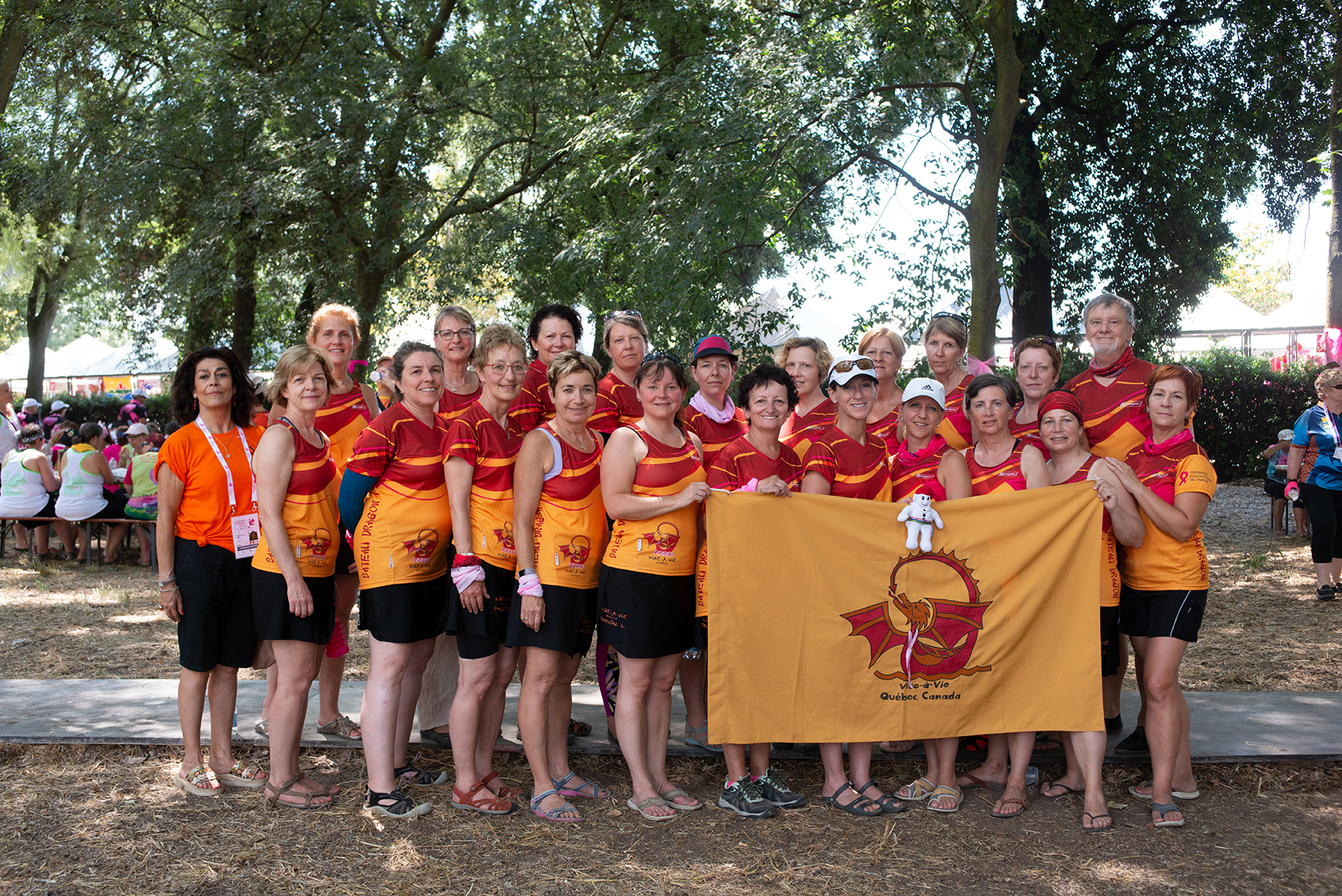 DOWNLOAD PRINTABLE IMAGE