Mestre - Italy
The "Trifoglio Rosa Mestre" Dragon Boat Team was
established in June 2012, through the co-operation
of the provincial chapter of LILT in Venice and the
Societa' Canottieri Mestre. At the moment it is
composed of 15 crew members between the ages of 47 and 71, two of
which are supporters.
The Pink Amazons was the first BCS DRAGON BOAT TEAM from Milan. The
team, founded in March 2013 by the passion and efforts of just 7 women, is now
up to 32 members, 16 of which are supporters.
Both teams with less than 20 crew members, join forces to participate in the
events organised by other teams which belong to the 'Donne in Rosa' movement,
on both the national and international front : Rome, Florence, Venice, Bergamo,
Torino, Auronzo, Dublin, San Pedro del Pinatar, Vienna and Ibiza and in the Italian,
European and International championships, giving testimony to the movement.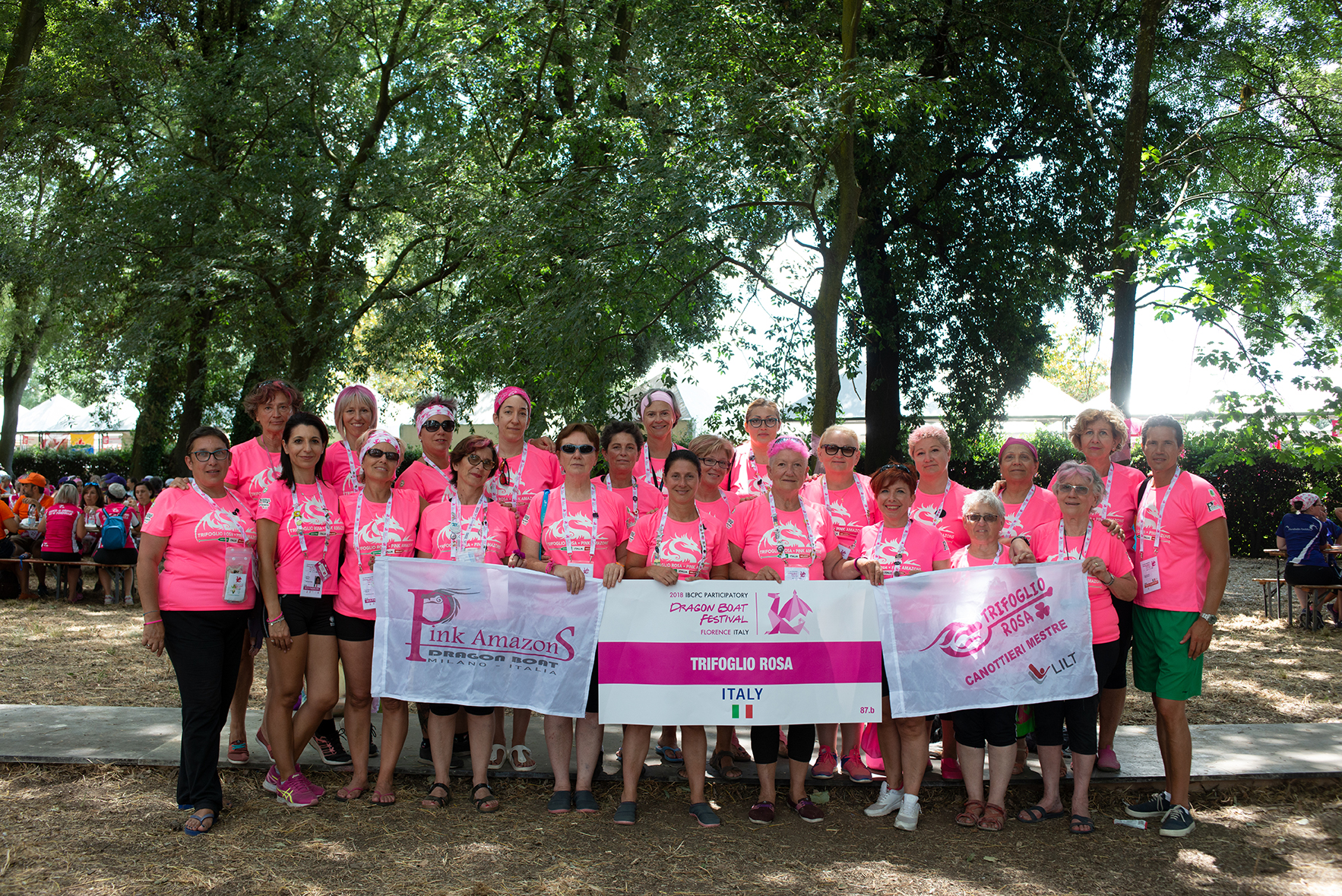 DOWNLOAD PRINTABLE IMAGE