USA
Survivors in Sync paddles at Nathan Benderson Park in
Sarasota, FL, the site of the 2014 IBCPC Festival. We are
excited to be a part of the 2018 event in Florence, Italy. We
are a feisty dragonboat team of survivors who cheer each
Cancer victory, curse each devastating diagnosis, paddle
with all our might and race to win. Not content to sit on the
sidelines, we strive to achieve better physical health through
racing our boat, and better mental health through a strong
support system of other survivors.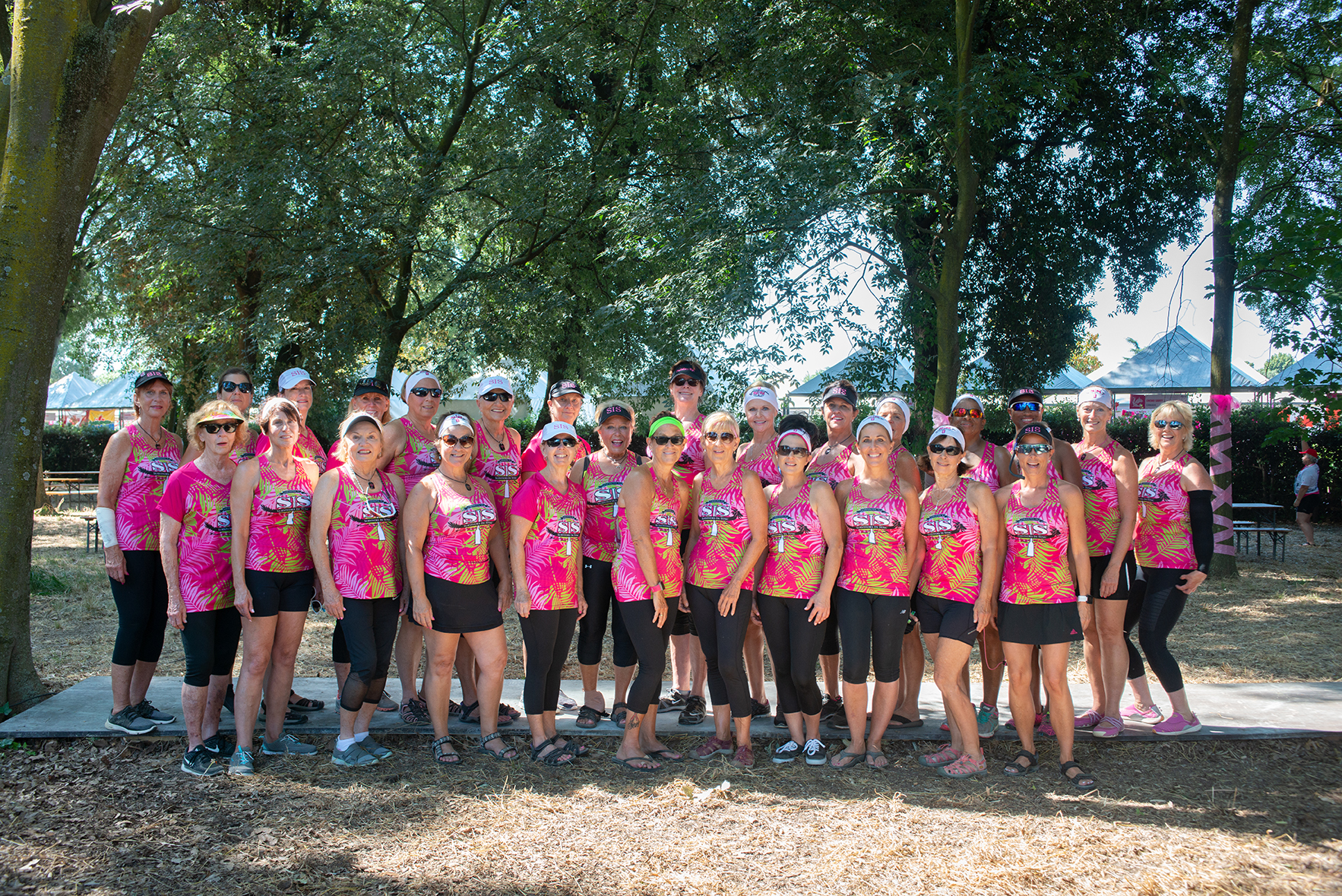 DOWNLOAD PRINTABLE IMAGE