Canada
The Survivor Thrivers Breast Cancer Dragon Boat Society was established
as a registered Canadian charity in 1998. Our goal: to send a message of
hope and support to women – and men – living with breast cancer.
We paddle our Dragon Boat, the Noble Lady, in the Harbour in
Cobourg, Ontario, Canada and race as a team in Festivals and Regattas
throughout the Summer. We participate together in dry-land fitness
training in the off-season.
Being touched by breast cancer creates a special bond, enabling us to
provide support to one another – both on and off the water. Enjoying shared
social events and Dragon Boat paddling increases our physical
strength and motivates us to envision the future with optimism.
The Survivor Thrivers inspire others in the community
confirming…'There is Life After Breast Cancer', and 'We Are
Stronger Together'!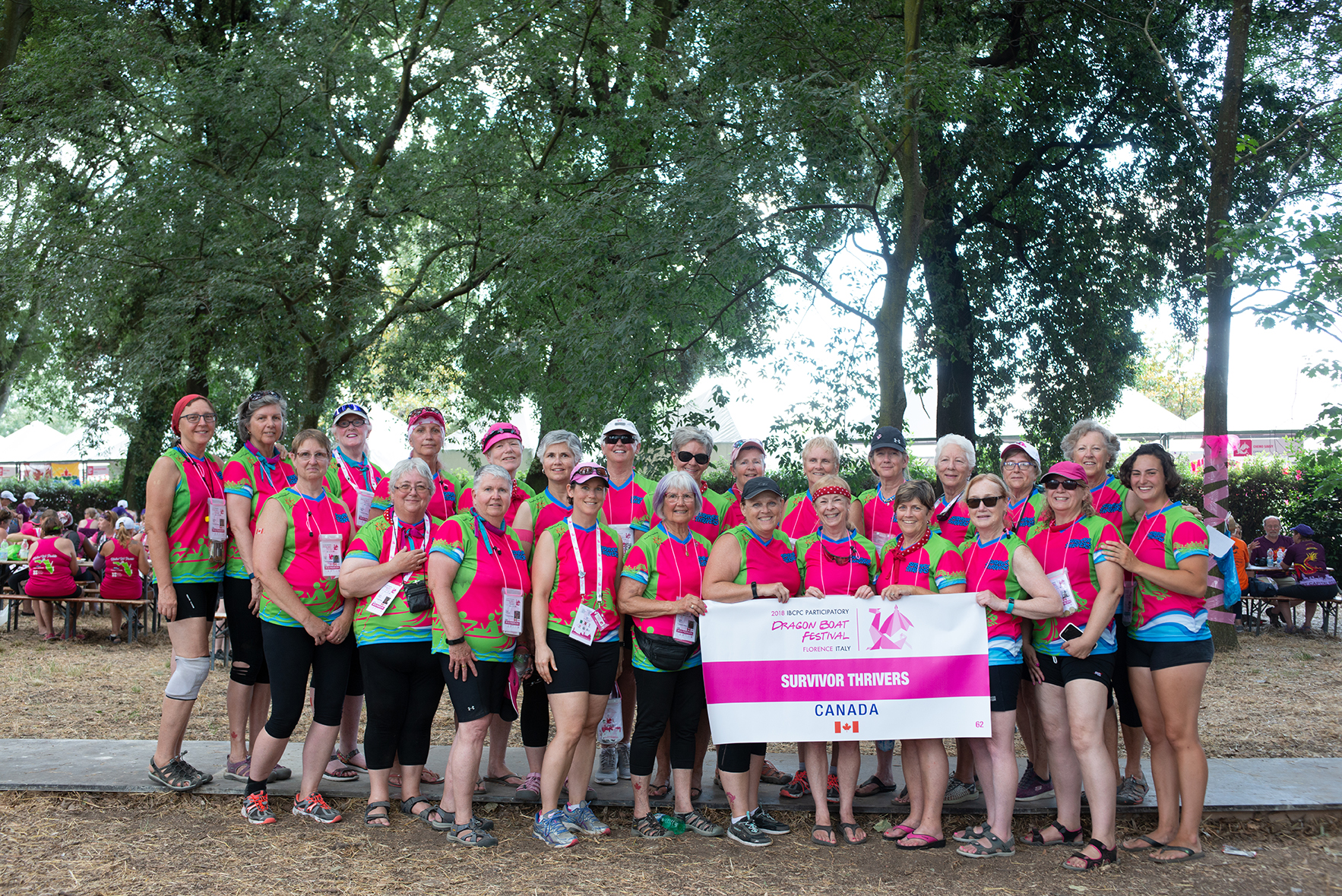 DOWNLOAD PRINTABLE IMAGE