SUNSHINE COAST PINK SEA SERPENTS
Australia
The Sunshine Coast is 100kms north
of Brisbane, in Southern Queensland,
Australia. It is one of Australia's prime
tourist destinations offering a laid
back coastal lifestyle, centred around
pristine beaches, beautiful rivers, glorious hinterland mountains and
warm sunshine. We have a humid subtropical climate, with the water
temperature varying from 18c in winter to 29c in summer.
We train together with the Maroochy Sea Serpents Dragonboat and
Outrigger Canoe Club, on the beautiful Maroochy River. Our members
compete in both Breast Cancer and Sports team races. We enjoy good
friendships and a great social atmosphere.
Sunshine Coast Dragons Abreast was formed with the help of local
service clubs who donated our first boat. We have a large supporter
group and currently have 12 active BCS paddlers.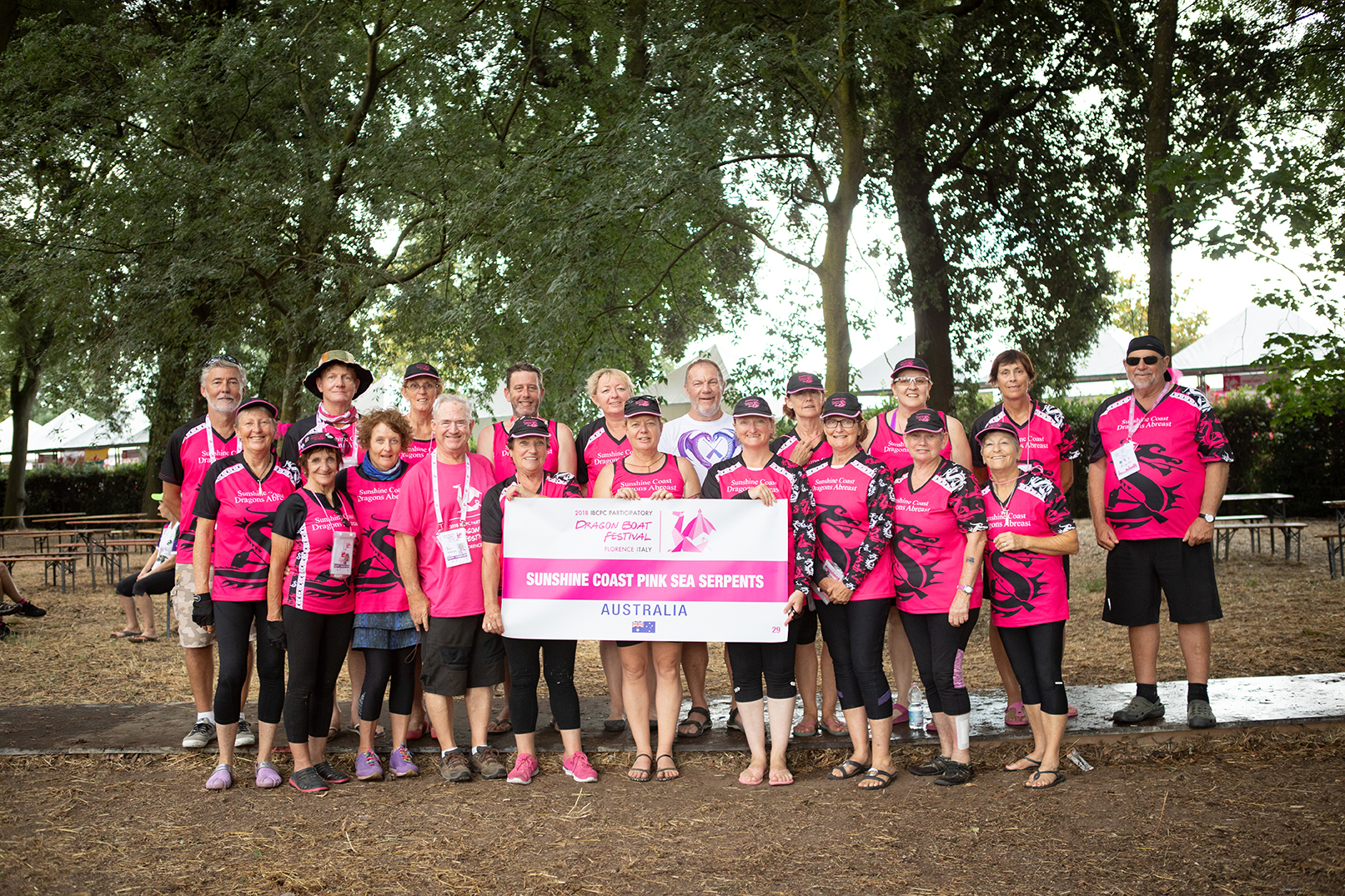 DOWNLOAD PRINTABLE IMAGE