Canada
Spirit Warriors dragon boat team was created in
2008, in Kamloops, BC. This year we celebrate our
10th anniversary. Over the years we have impacted
the lives of over 100 women and their families. We
are women of all ages who enjoy paddling, laughing
and singing on the beautiful South Thompson River
in Kamloops. We have participated in many festivals in Canada as well as
the Internationals in Australia, Peterborough and Sarasota. We are excited
about Florence. As well as paddling, we offer a support group for breast
cancer survivors and participate in many fundraising and awareness events
in our community to demonstrate that we can lead rich and fulfilling lives
after cancer. Our mission is to provide an experience of fitness, fun and
friendship. We aspire to be strong role models for others with breast cancer.
We choose to live in gratitude, grace and joy!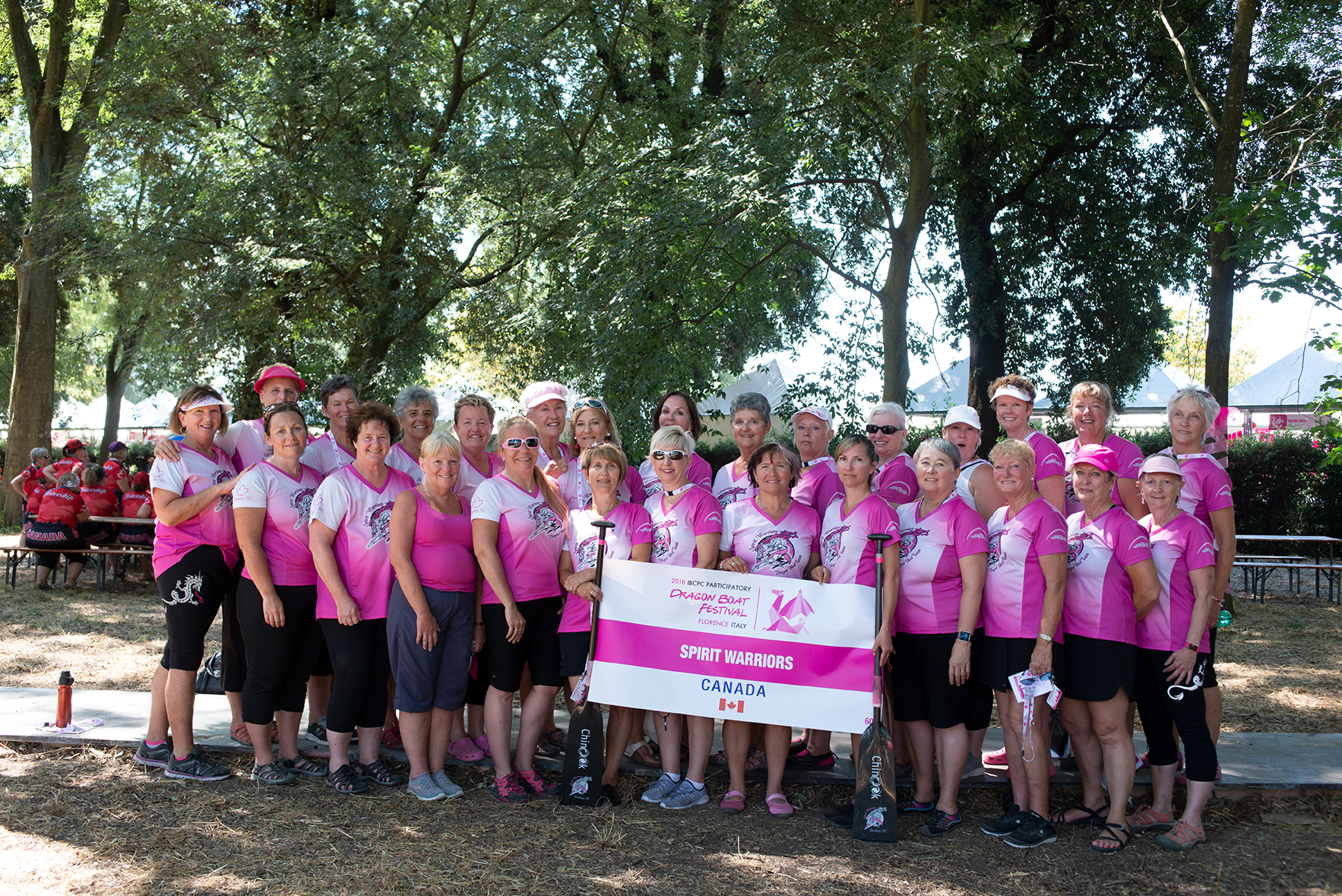 DOWNLOAD PRINTABLE IMAGE