Canada
The team Seincr'eau (pronounced «Syncro»)
was created in 2011 in Montreal, Quebec, Canada.
For all its members, this team represents a victory
in the face of disease and the continuing healing
of breast cancer. This team was created with the
purpose of giving hope as well as a chance for
women having had breast cancer to join a sports
group and prove to themselves that they can still
live a normal life after the cancer.
Our greatest challenge is to maintain our physical condition and share
the message that only perseverance will help sustain our health through
the times. Dragon boating has proven to be an excellent way to help us achieve this. Seincr'eau is a project in continuing evolution and expansion. With
time, we will achieve our goal which consists of giving hope to the most breast cancer survivors possible.
Our Moto: «Vive le sport, vive la vie, vive l'espoir et longue vie à Seincr'eau, toutes pour une et une pour toutes».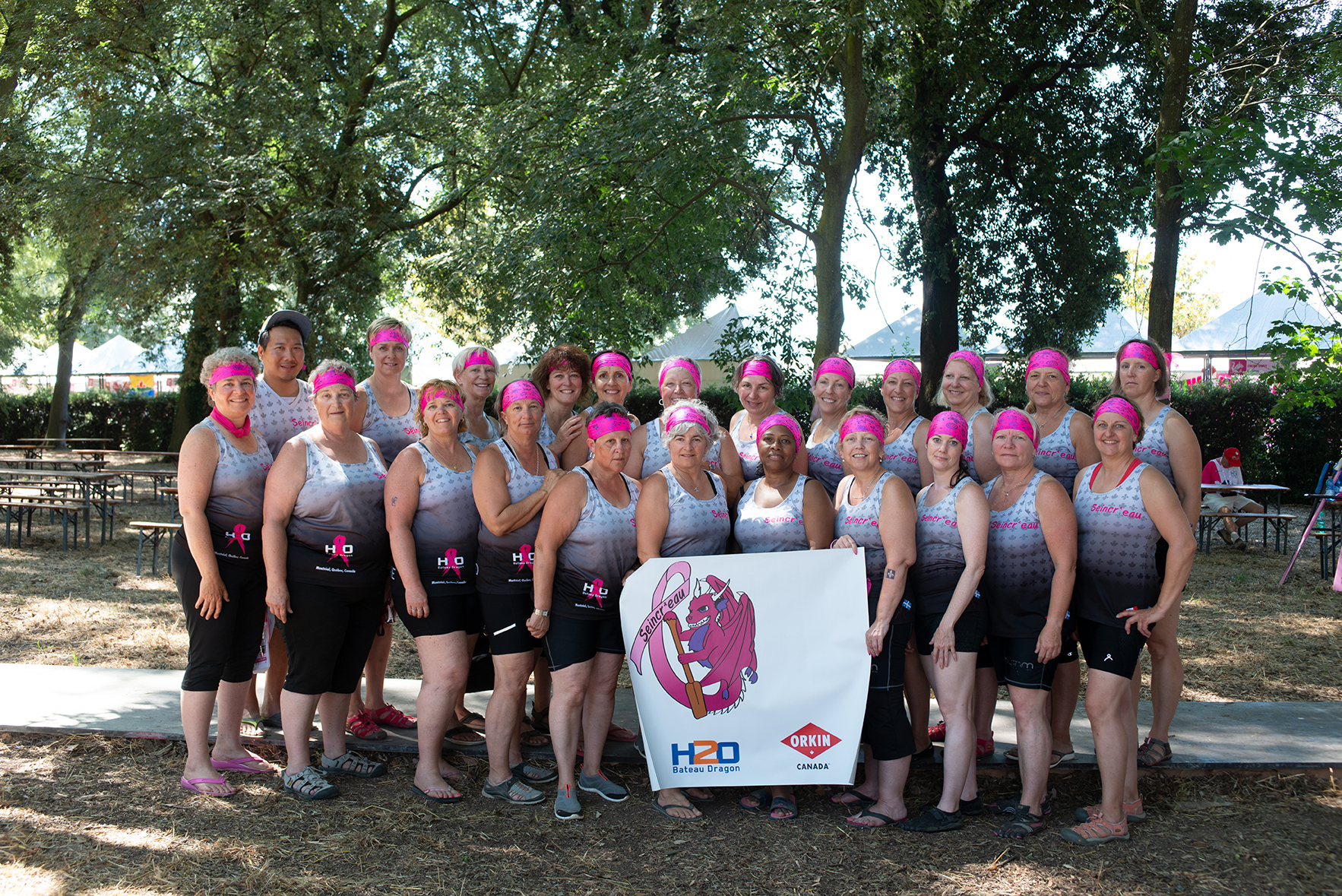 DOWNLOAD PRINTABLE IMAGE