Canada
Rowbust Breast Cancer Survivor Dragon Boat Team is a charitable
organization who celebrates life through the sport of dragon boating. Currently
60+ team members serving London, Ontario and region since 2000.
Rowbust is a team committed to education and raising awareness in the
community about the positive benefits of dragon boating after the diagnosis
of breast cancer.
Rowbust recognizes the needs of all breast cancer survivors to be the best
and healthiest that they can be.
Rowbust also recognizes that dragon boating is a sport and recreational
activity that can be pursued by everyone and
anyone of all abilities and at every level of
competition.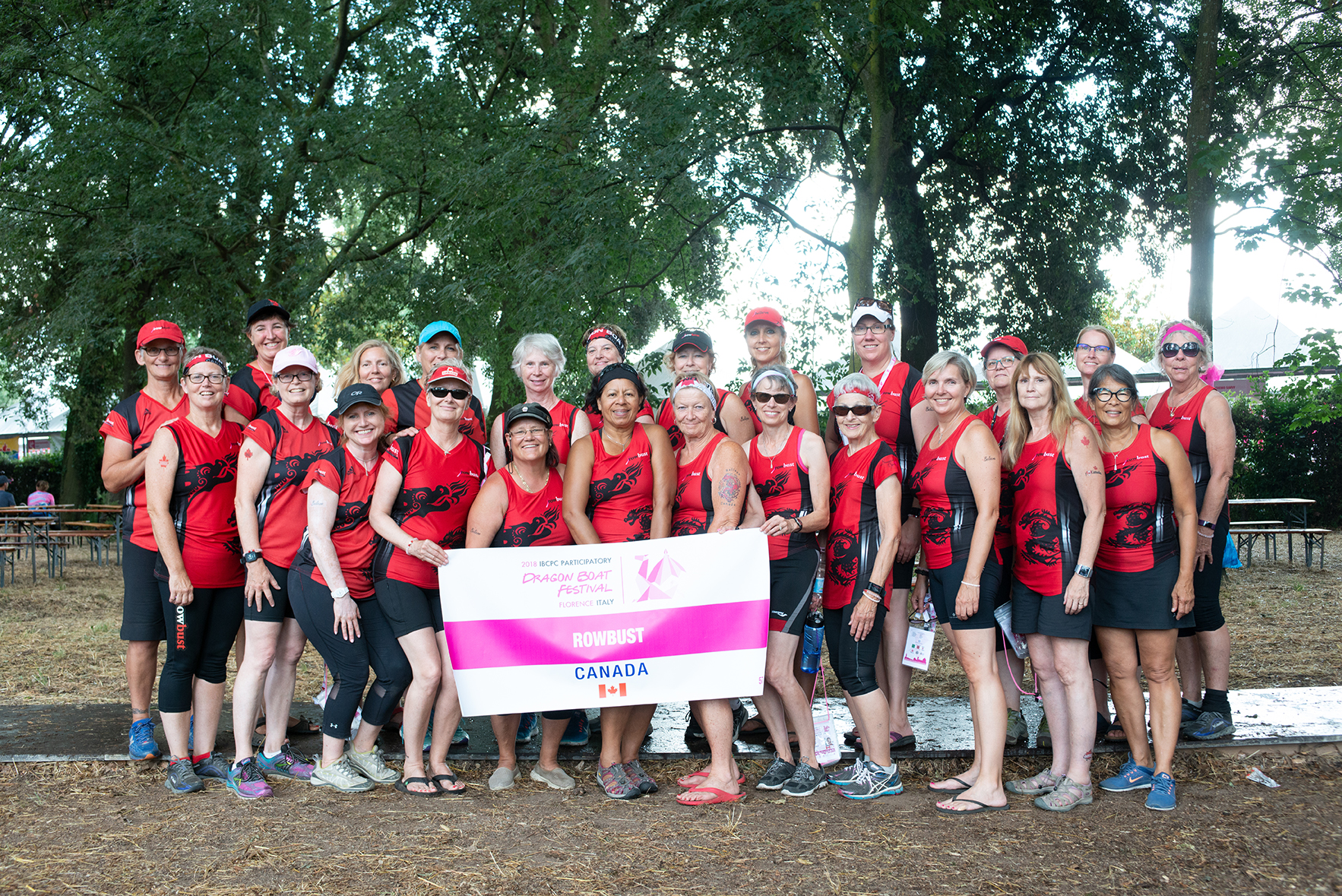 DOWNLOAD PRINTABLE IMAGE