USA
The River Sisters is a dragon boat team
that welcomes all breast cancer survivors.
We are committed to fostering strength,
wellness, support, and camaraderie for all
those who choose to join us. We practice
on the Cooper River in South Jersey and participate in festivals
up and down the east coast. In addition to paddling, we get
together regularly to assemble blankets that are then presented
to those undergoing chemotherapy. The River Sisters have
learned the fine art of working hard at our beloved sport while
having a great time doing it. We are thrilled to be part of the
IBCPC Dragon Boat Festival in Firenze. Paddles up!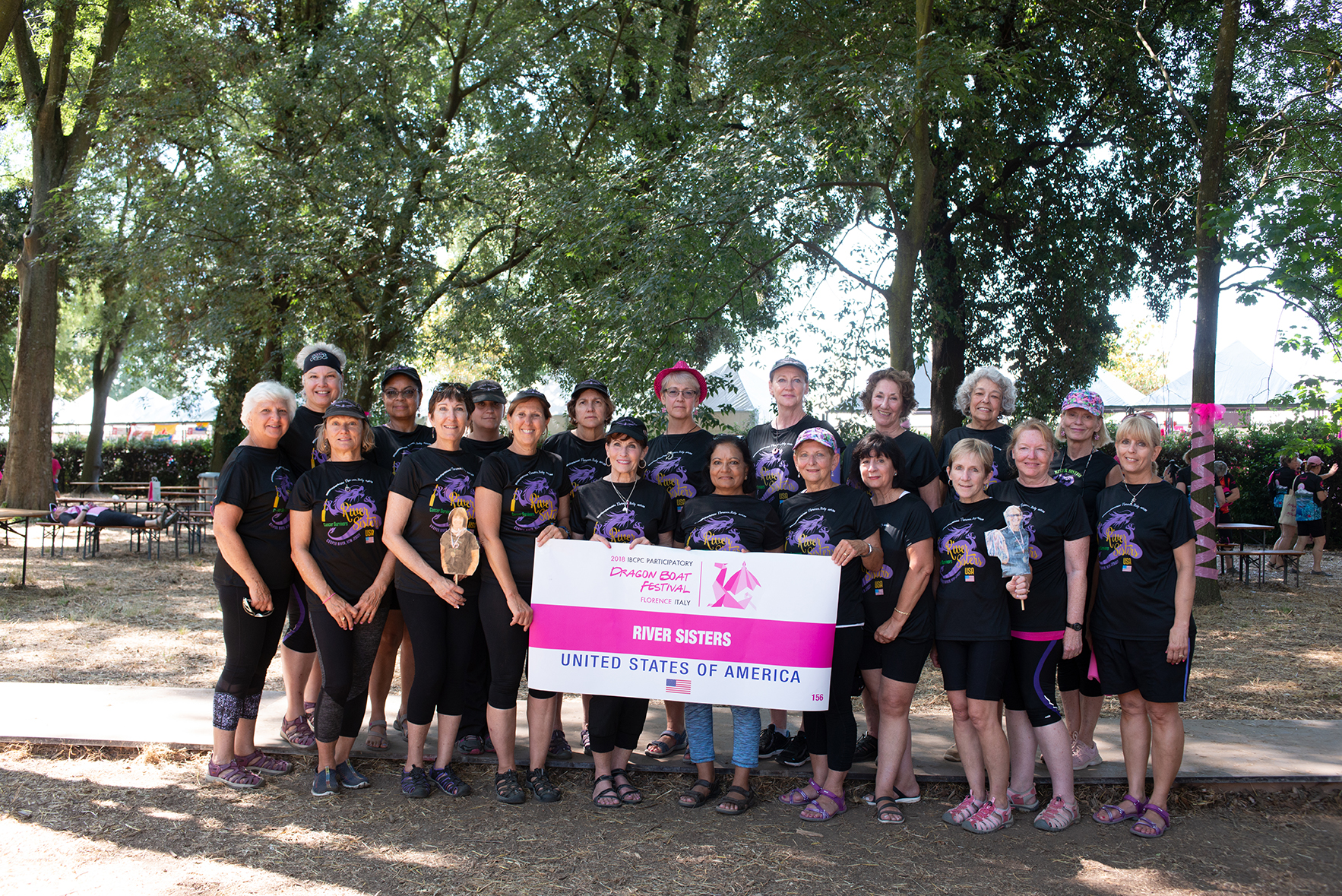 DOWNLOAD PRINTABLE IMAGE