Canada
Barrie's Ribbons of Hope is a breast cancer survivor dragon
boat team comprised of strong beautiful women who benefit by
coming together and providing camaraderie, encouragement and
support to each other. The Ribbons of Hope were founded in 2003
in Barrie, Ontario where we paddle twice a week on the shoreline of
Kempenfelt Bay. Our objective is to inspire and educate others, while
celebrating survivorship beyond breast cancer; we promote dragon
boating as a healthy exercise that improves physical fitness and
supports a healthy lifestyle. We actively fundraise for breast cancer
related charities including the cancer care unit at our local hospital;
becoming more visible and active in our community is an ongoing
objective of the Ribbons. We look forward to representing the City
of Barrie in Florence Italy, joining together with other Breast Cancer
Survivors from around the world celebrating and embracing life.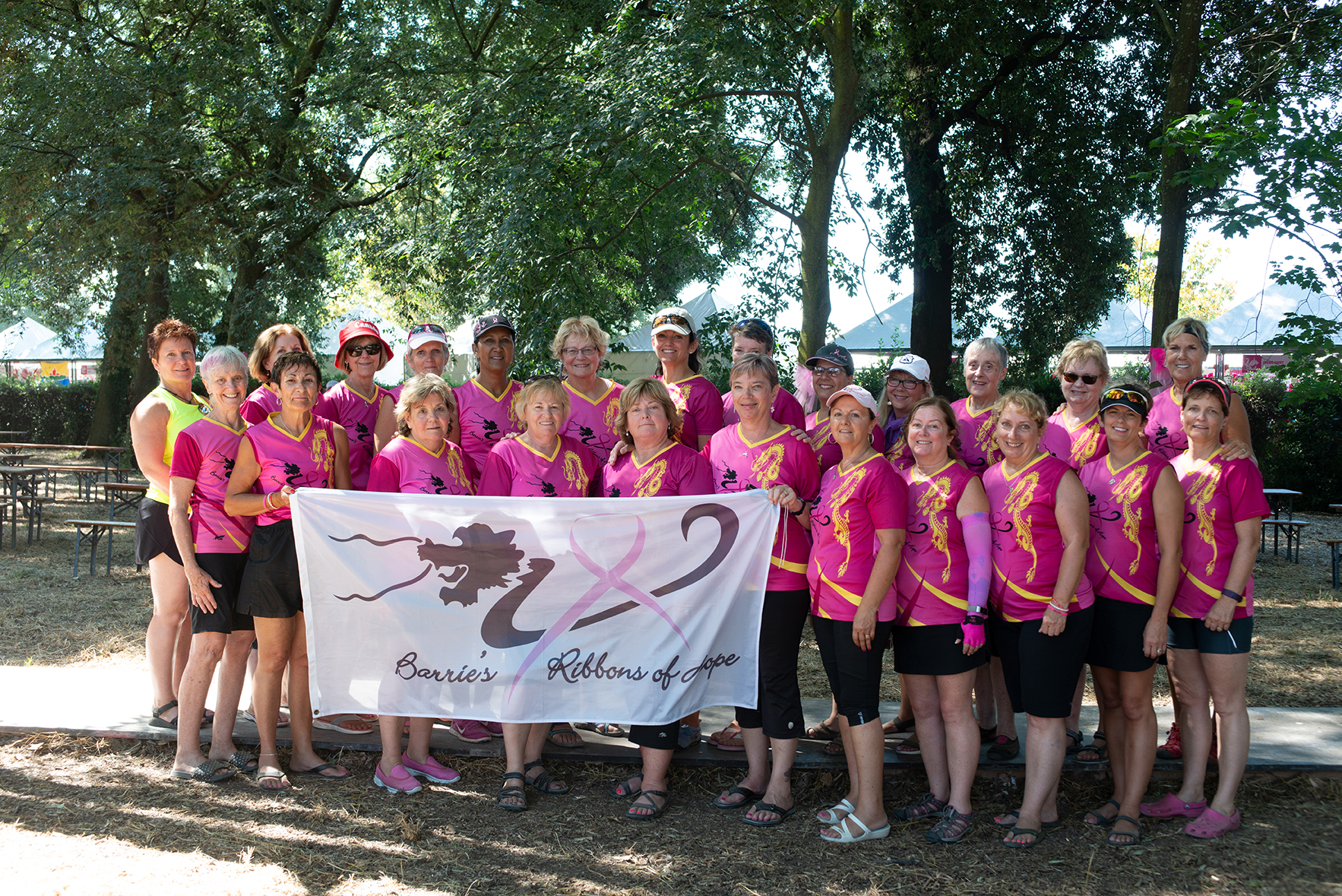 DOWNLOAD PRINTABLE IMAGE