Argentina
This incredible navigation in the waters of life in brotherhood
pink, began more than three years ago and dreamed of having a
DB Argentina Team Breast Cancer, since mid-2013, and as the first
group in Latin America, Remeras Rosas La Plata, (La Plata, Buenos
Aires, Argentina) we has been working with responsibility and pride
that makes us belong to the IBCPC; although not yet have the Dragon
Boat, we are on track to get it and have little time for it, with the
Civil Association Non profit we have called: Dragons Roses La Plata.
At the same time, we paddled as we can, with effort, and out of the
water work in health promotion and awareness for early detection,
through participations collaborating with agencies and both public and private institutions, and local and international media doing breast cancer
awareness. Proud to carry the banner of Latin America first team of survivors, we know that the journey is long, but we are paddling, all in the
same boat carrying the message of overcoming that brings us in every corner of the planet.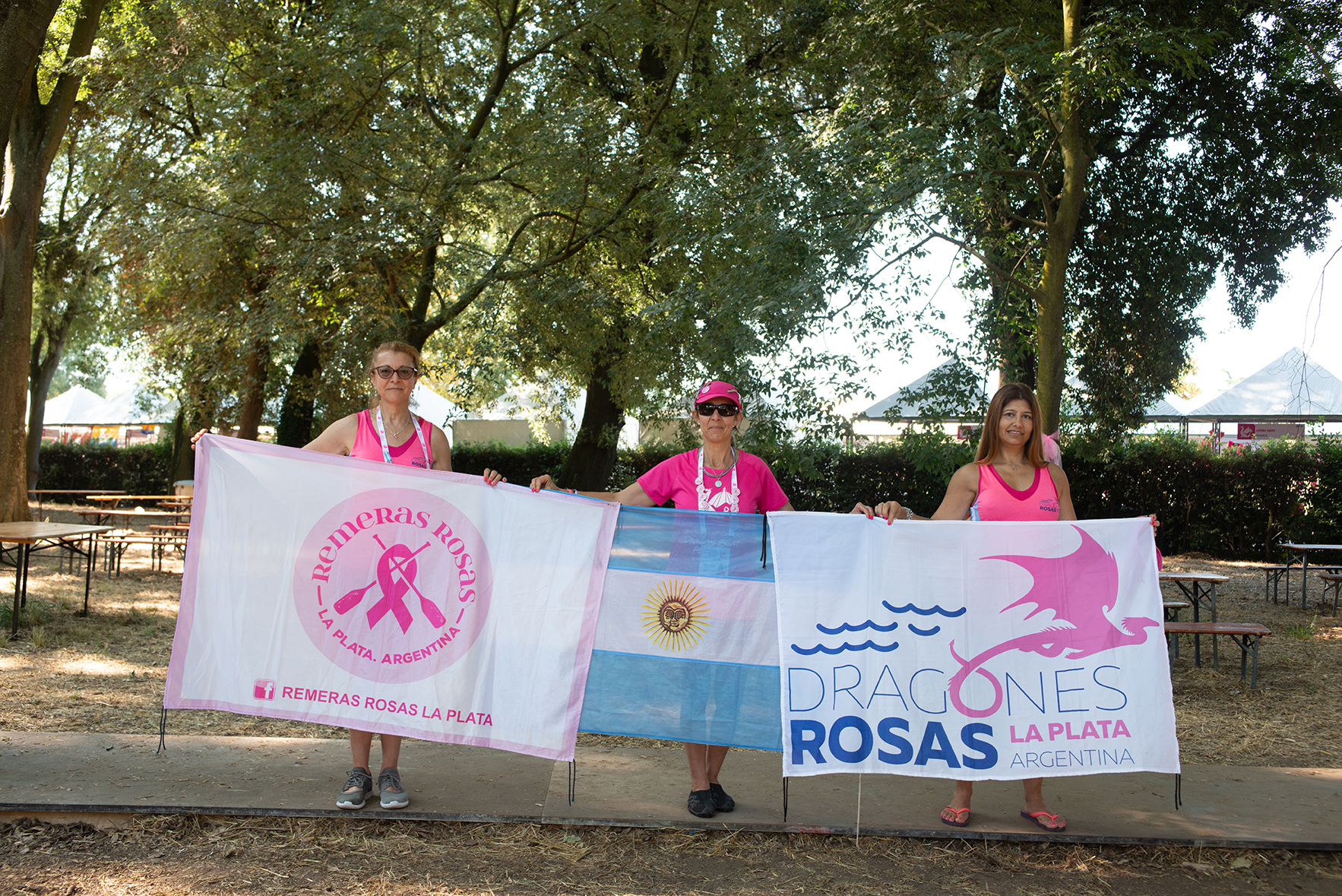 DOWNLOAD PRINTABLE IMAGE