REDCLIFFE PINK SNAPDRAGONS
Australia
"Redcliffe Pink Snapdragons
Simply the Breast
We are sisters young and old
Together we're less stressed"
These are the opening lines of
our team song it summarises the
camaraderie which runs through our team.
Formed in 2005 by the late great Jayne Coe. We are situated in the
beautiful Redcliffe Peninsula in Queensland Australia. Moreton Bay is
our training ground. We are blessed to be able to paddle all year round.
We are looking forward to meeting our sisters from all over the world
in Florence.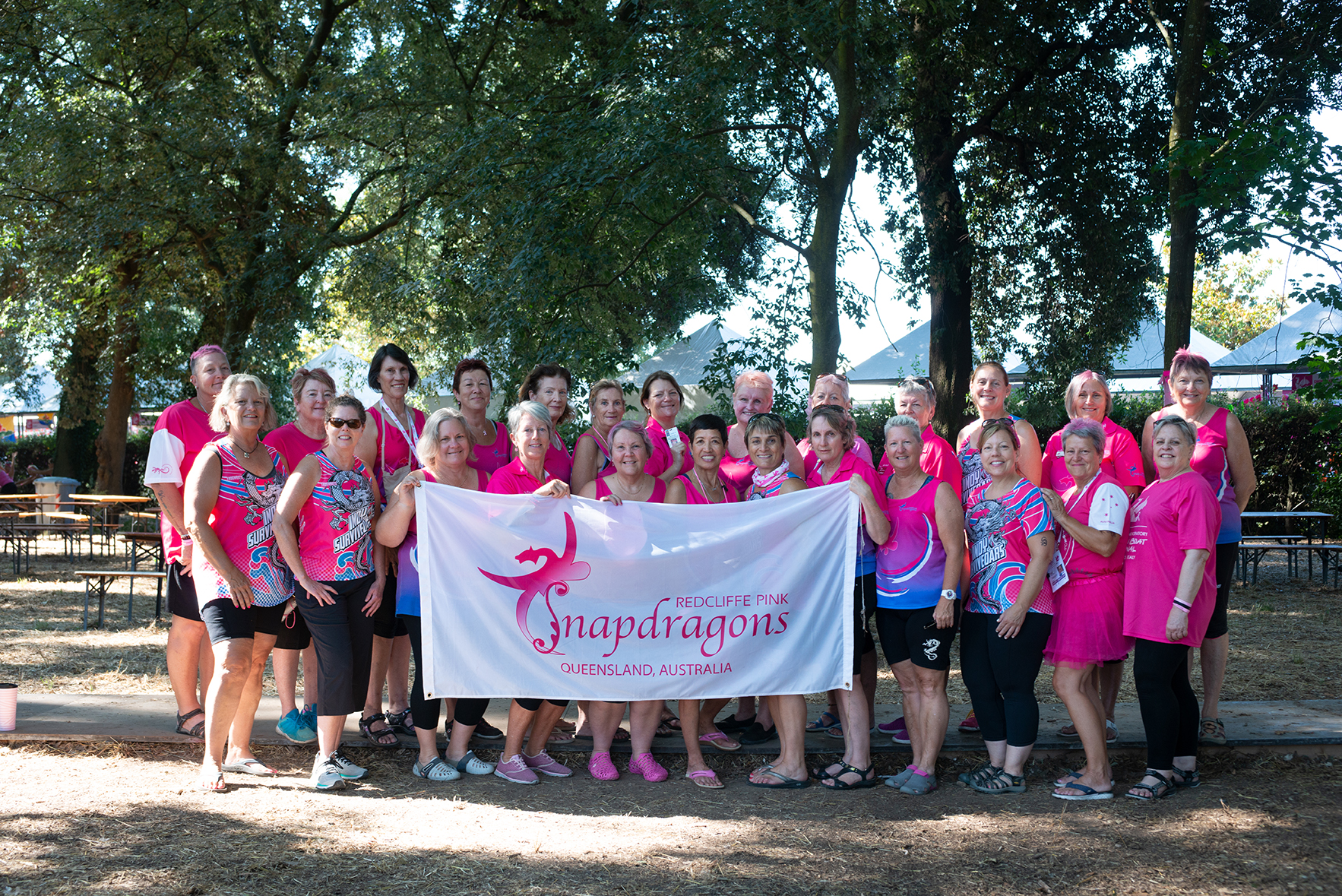 DOWNLOAD PRINTABLE IMAGE