United Kingdom
Paddlers for Life – Port Edgar Dragons and Manchester Dragoneers – are joining
paddles to attend the festival in Florence in July 2018 in Italy. It's great for our two
teams to be able to join together and support each other for the festival. Our team will
be known as Paddlers for Life Port Edgar but our Manchester ladies will be joining the
crew. Training is underway for both teams, who live 240miles away from each other,
but we know the festival will join us together in body, mind and spirit.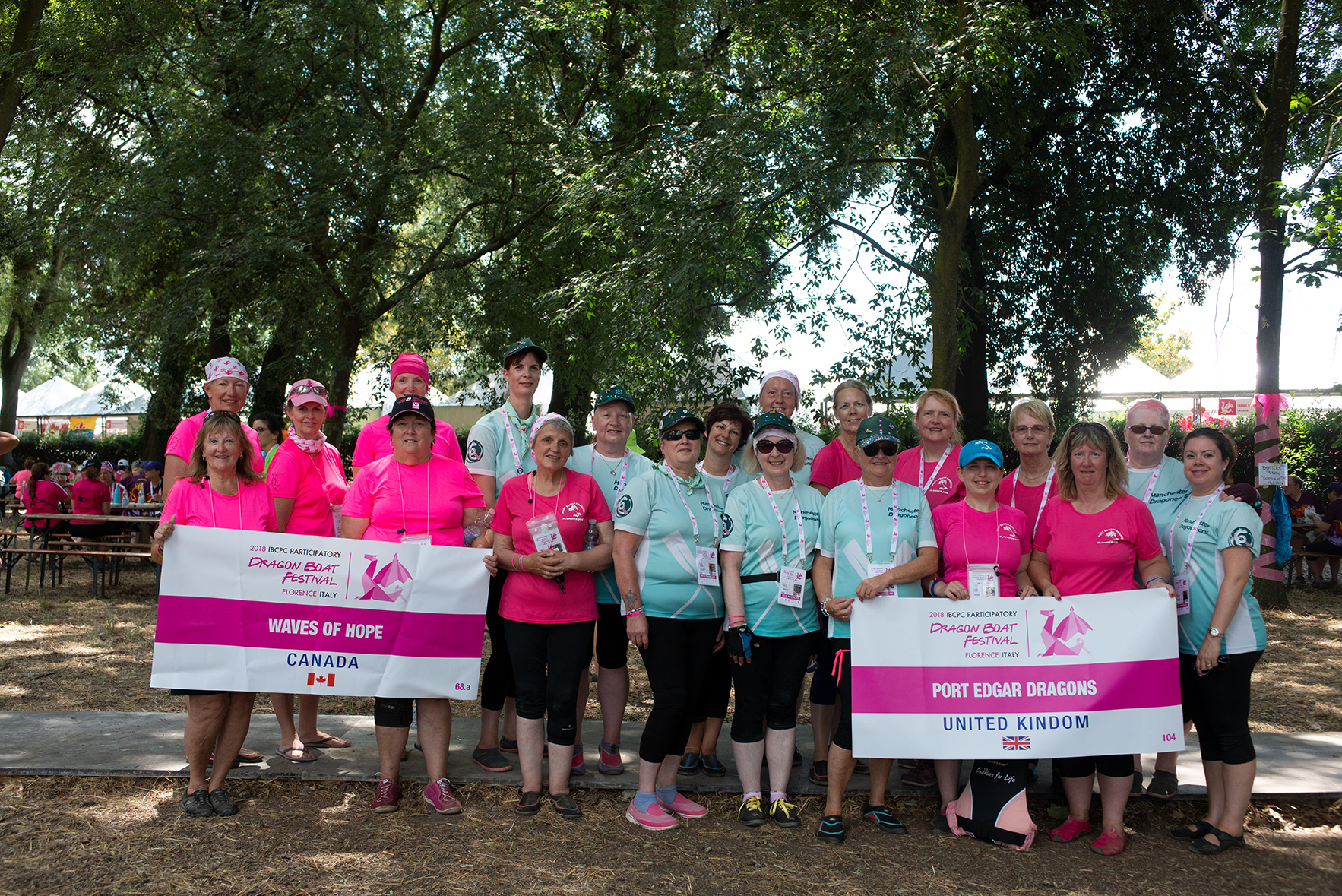 DOWNLOAD PRINTABLE IMAGE