Canada
Shuswap, British Columbia
The Pink Piston Paddlers dragon boat team was formed in 2006. For
our 10th anniversary as a team we have embraced a new mantra: Pride…
Passion… Power…
The main goal of the team is to promote breast cancer awareness
and improve fitness and wellness for breast cancer survivors in the area.
Geographically we live over a widely scattered area but we are committed
to travel to practices.
Our paddling season is from May to September and we strive to participate
in at least 3 festivals during that time. Being part of this team has been a
life-enhancing experience and we are energized by being part of such a
positive activity as dragon boating.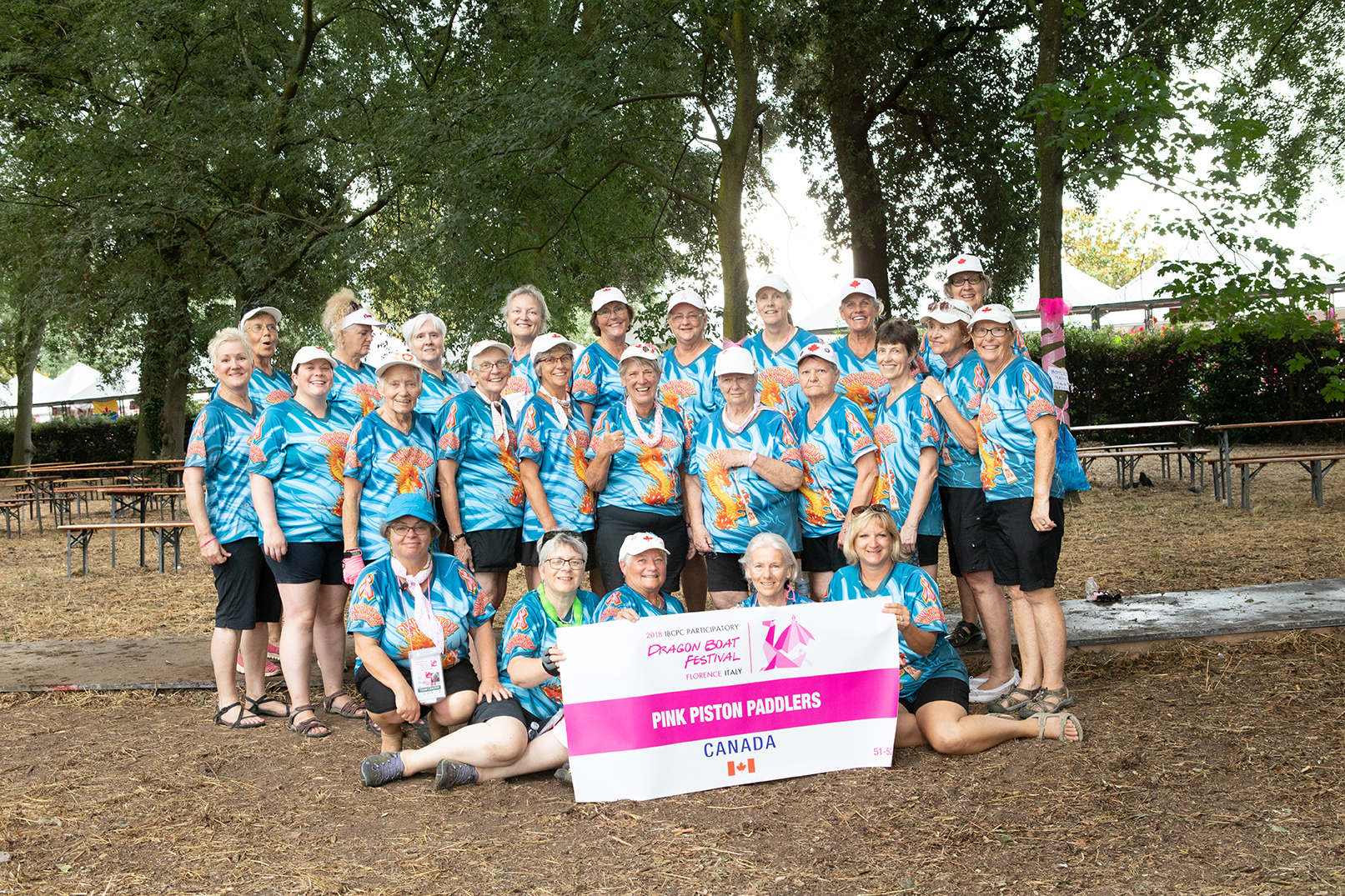 DOWNLOAD PRINTABLE IMAGE