Germany
We are the Police Sports Club Dragonpatrol
Ruhr from Bochum / Ruhrgebiet. Together with
our friendly Team Pink Pearls Heilbronn we build
the Team PINK PATROL GERMANY.
The Police Sports Club Dragonpatrol Ruhr from
Bochum had been together with our friends in
Wiesbaden the first Club which began to work
with the Pink Paddlers in Germany. In 2009 our Coach Frank Plewka brought
the paddling in Pink from Canada where he was glad to be taught about it.
He and the first German Pink Paddlers went from one breastcancer
Center to the next to inspire the Docs, nurses and especially the Survivors.
The Team is now growing year by year. We went through good and bad
times. We lost two friends in that time but we were able to accompany them.
That is one thing what makes a group.
Now about 9 years later we build this Team together with our friends from
Heilbronn to join the competitions in Florence. We can hardly expect it.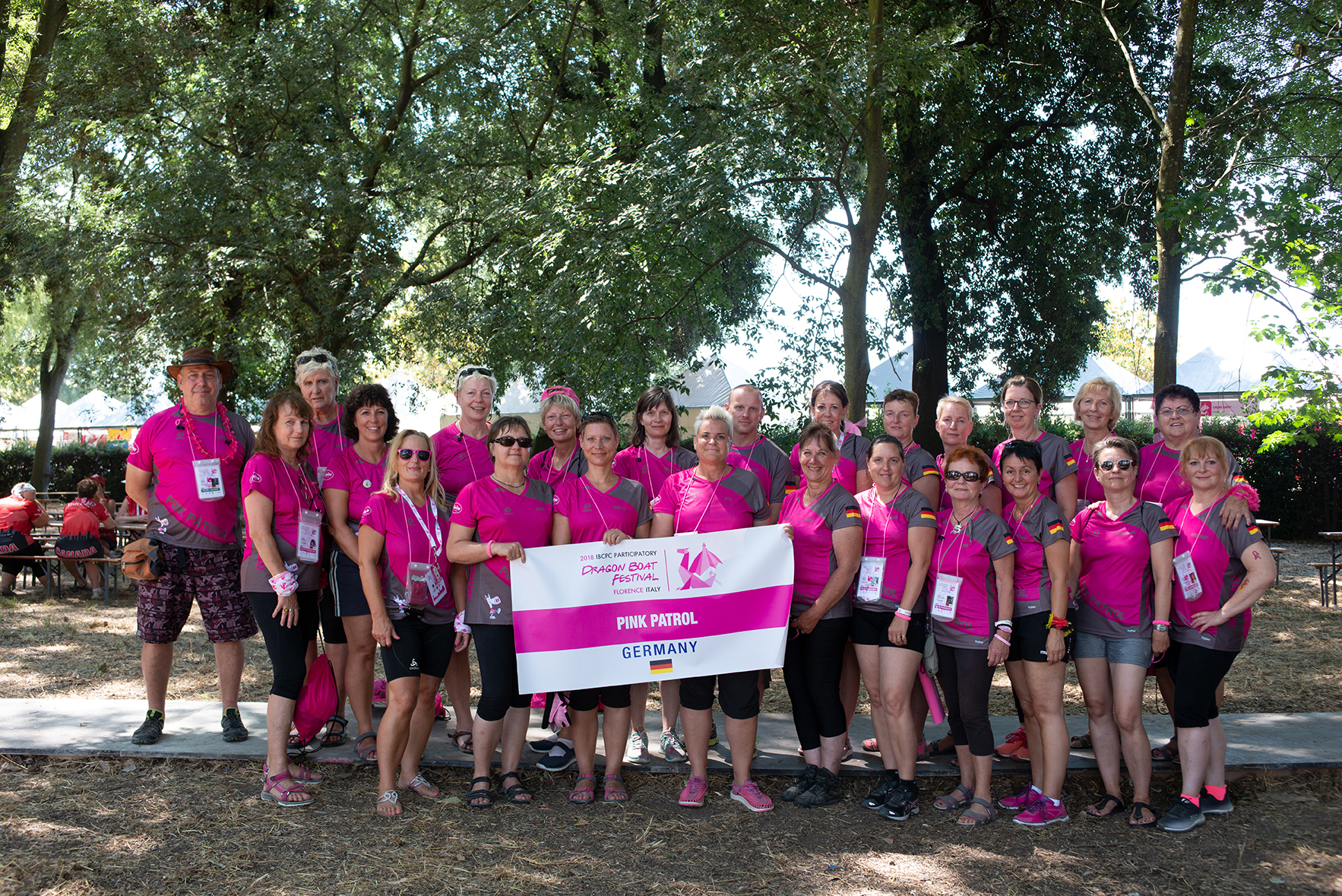 DOWNLOAD PRINTABLE IMAGE