USA
Pink Paddling Power was formed in Racine, Wisconsin, USA in 2006 by
Cancer Center nurse, Kathy Sponholtz and Lynn Marie Gates. They are an
activity-based, alternative support group. They practice in the harbor and up
the Root River two times a week when weather permits (May -Sept). They are
coached by Bryan Seibenlist. Their sponsor is All Saint Foundation in Racine.
In 2011 they took three golds at the nationals in Ft. Dodge, Iowa to qualify for
the Club Crew World Championships in Hong Kong in 2012, where they
received bronze in the Breast Cancer Survivor Division. They also raced
at the CCW Championships in Ravenna, Italy in 2014.
They have also raced in Canada as well as Wisconsin, Illinois, Iowa,
and Kentucky. Traveling together inspires the heart-felt camaraderie
shared by the members. What better travel experience than to the
International Breast Cancer Survivor Festival in Florence, Italy!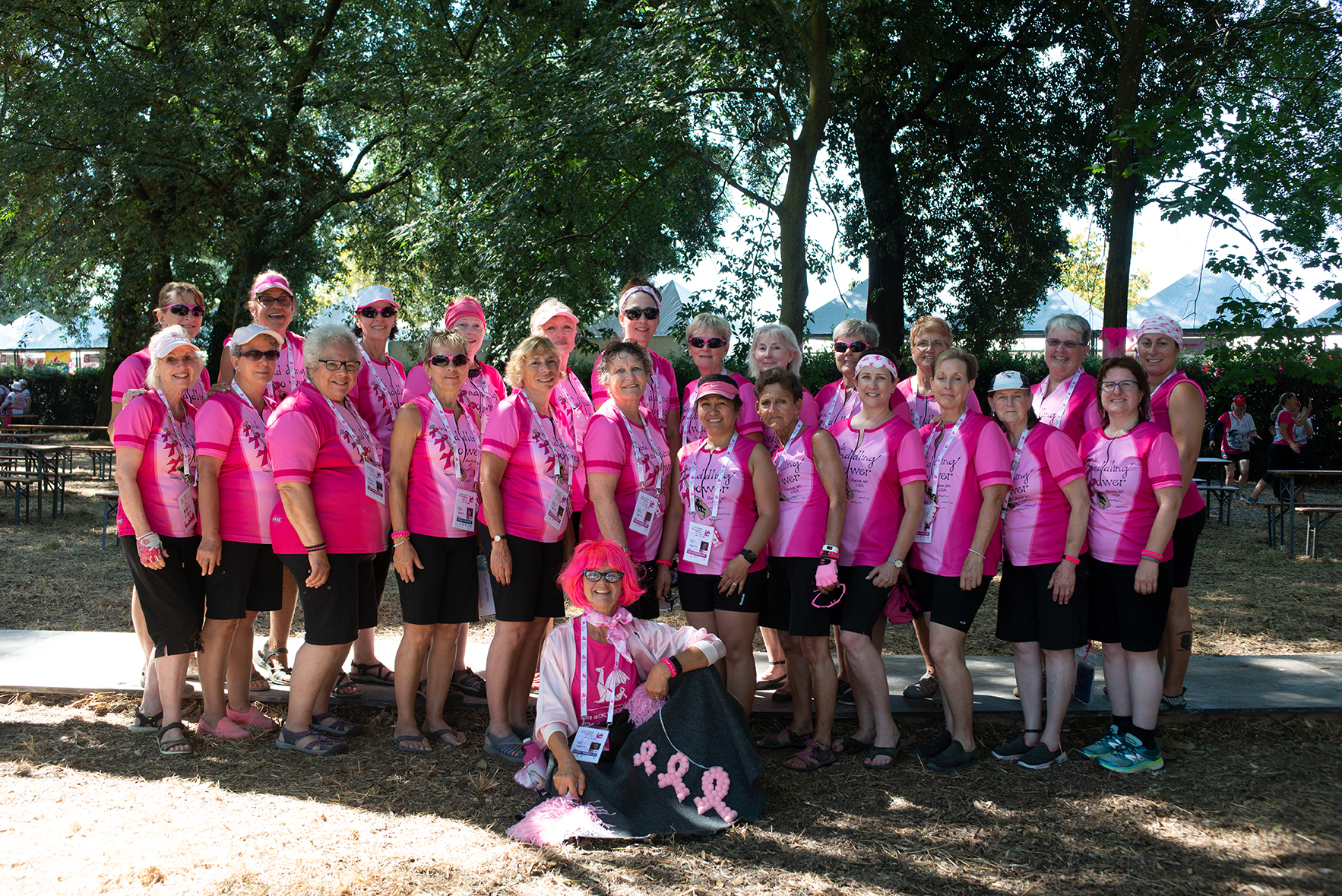 DOWNLOAD PRINTABLE IMAGE