PINK DRAGON LADIES, MALMO
Swedem
Pink Dragon Ladies Team SWEDEN is proud to be participating in
Florence, Italy 2018!
Sweden's first Pink Dragon Ladies was formed in 2017 by Åke Malmberg
who teamed up with the Swedish Breast Cancer Society local chapter in
Malmö.
A group of women in various stages and treatment of breast cancer
matured into a team with an amazing fighting spirit, inside as well as
outside, the boat they now share together!
A fighting spirit carried under the wings of love and support. Not only from
family and friends, but also by a community of fellow paddlers dedicated to
their sport, donating their time, amazing skills, experience and knowledge!
We are grateful to all!
Team Sweden paddle in sunshine, paddle in rain, and even plow through
the frozen ice fearlessly. We paddle to honor the fighting spirit of all women
and men facing the diagnosis of breast cancer!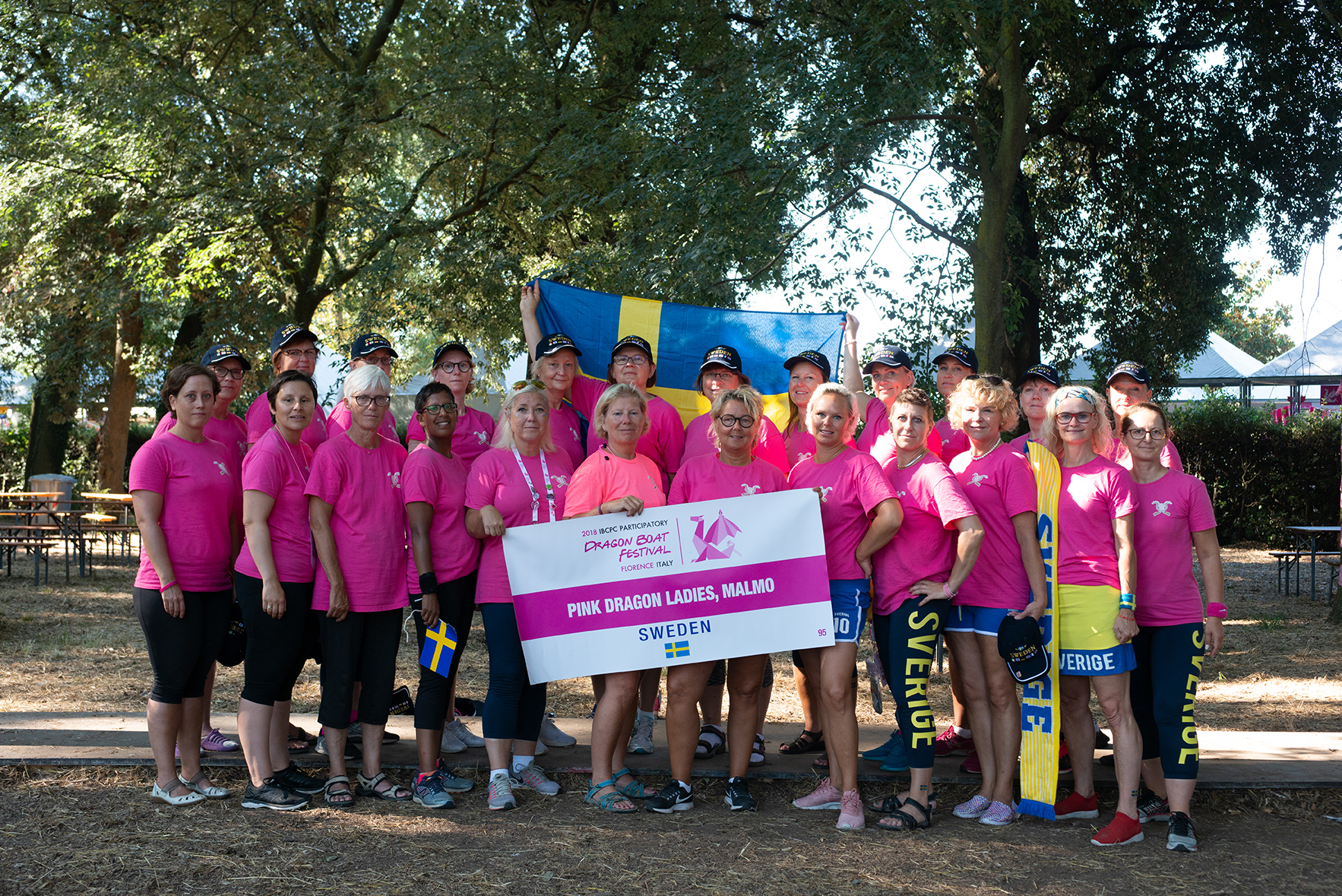 DOWNLOAD PRINTABLE IMAGE