USA
Pathways Team SOS (Save Our Sisters) NJ is a group of
cancer survivors and supporters who are committed to the fight
against breast cancer and our goal is providing opportunities for
women to share in experiences which lead to personal growth
and healing. We consider ourselves a "floating
support group". We range in age from midtwenties
through mid-seventies, and some
are currently in treatment while others are
long-term survivors. Dragon Boating offers
encouragement and inspiration to all of us
through the camaraderie of our team!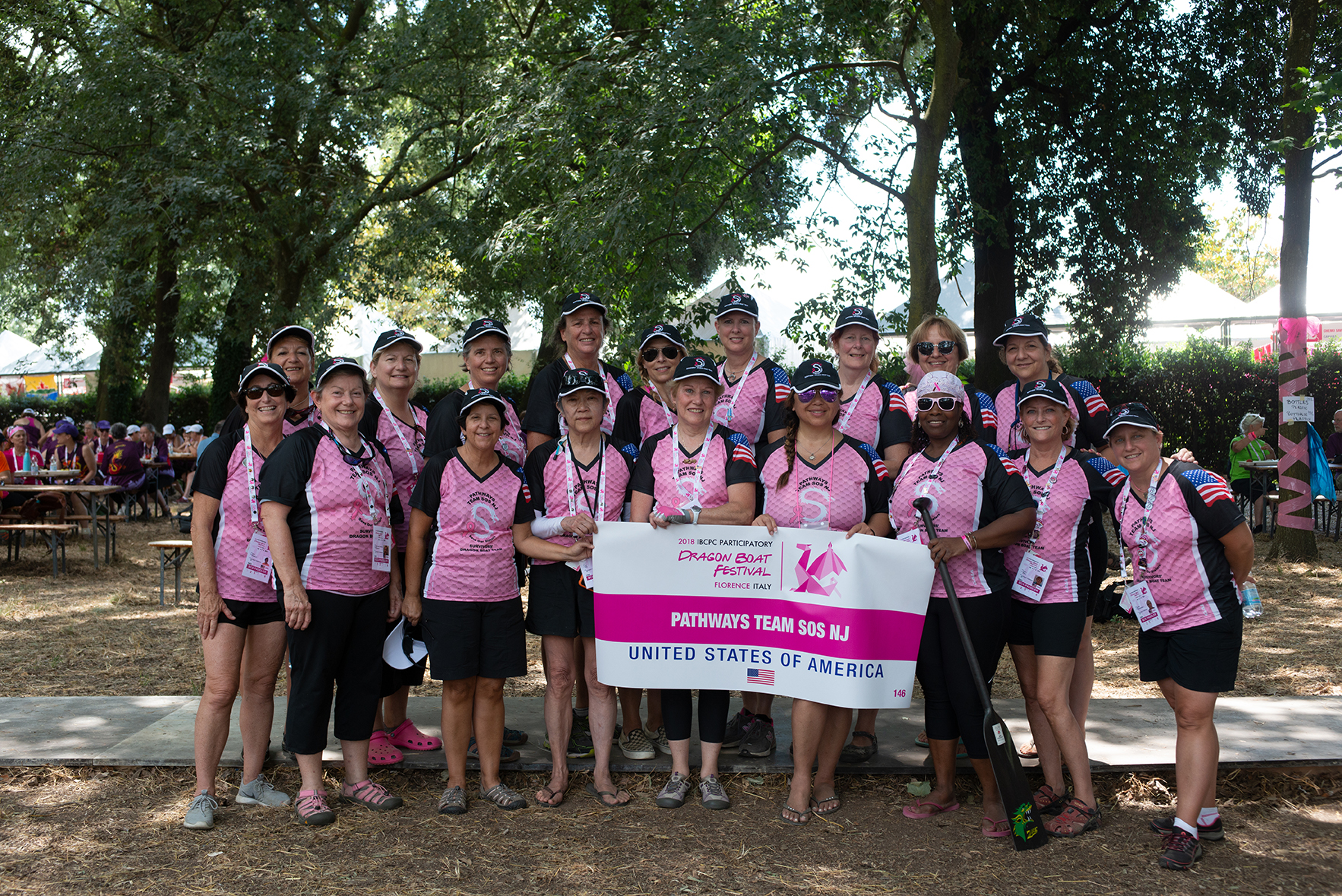 DOWNLOAD PRINTABLE IMAGE