Singapore
Teamwork, women power, sheer grit and determination are
qualities that define the BCF Paddlers in the Pink (PIP) – Breast
Cancer Foundation's Dragon Boat Team, Singapore.
Started in January 2003, BCF Paddlers in the Pink is the first
dragon boat team in Asia, with its members formed entirely of breast
cancer survivors and supporters.
Besides improving physical fitness from regular exercise, and
emotional well-being from the deep bonds formed within the team,
BCF-PIP raises breast cancer awareness and demonstrates that
women with breast cancer can continue to live full and active lives.
The dynamic team has provided breast cancer survivors a way to
return to an unrestricted (fun-filled!) and active lifestyle. BCF-PIP is
proud to have participated in international dragon boat competitions
in Australia, Canada, China, Germany, Malaysia, Hong Kong & USA.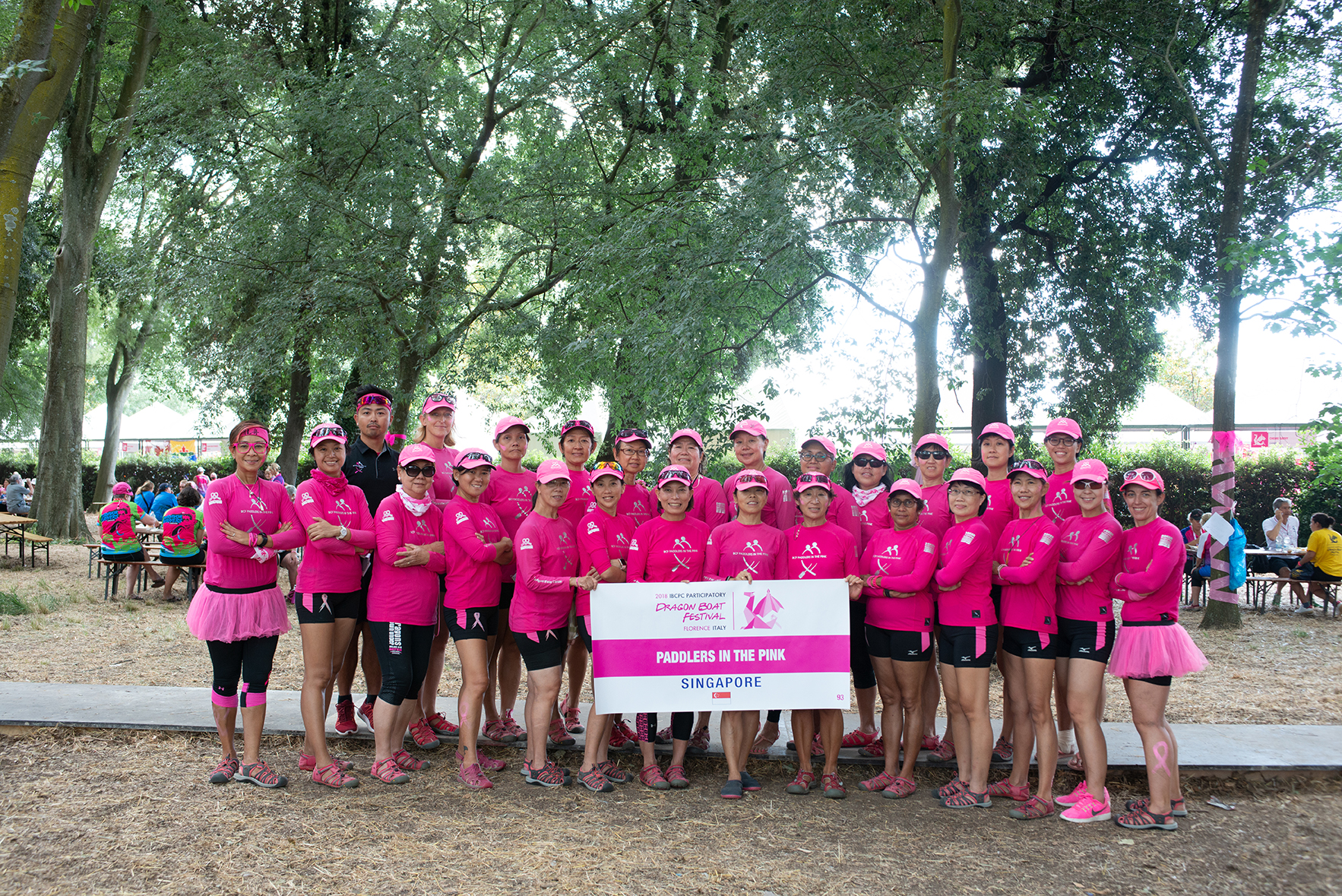 DOWNLOAD PRINTABLE IMAGE