LES PHÉNIX DE LA ROSE DES VENTS
Canada
Sherbrooke, Québec, The
Phénix de La Rose des vents
was founded in 2003 and,
ever since, the women have
been writing a wonderful
story of companionship,
mutual support, victories… and some grief. Some of our
current members are in their early thirties while our senior
member is 82. We practice twice a week from May to
September and generally take part in four competitions
in that period. During the off-season, our members train
to stay in shape and improve their technique. The Phénix has made steady progress since our beginning. In 2007, five Phénix team members took part in the
2nd IBCPC festival in Australia. In 2010, in Peterborough (Ontario), 13 members from our group formed a team with paddlers from Quebec City. The year 2014
represents a landmark as we competed for the first time with our own team of 18 women in the international festival in Sarasota (Florida). We did honour to our
trainers and supporters. In 2018, we are extremely proud to join once more the numerous cancer survivor teams at the IBCPC international event.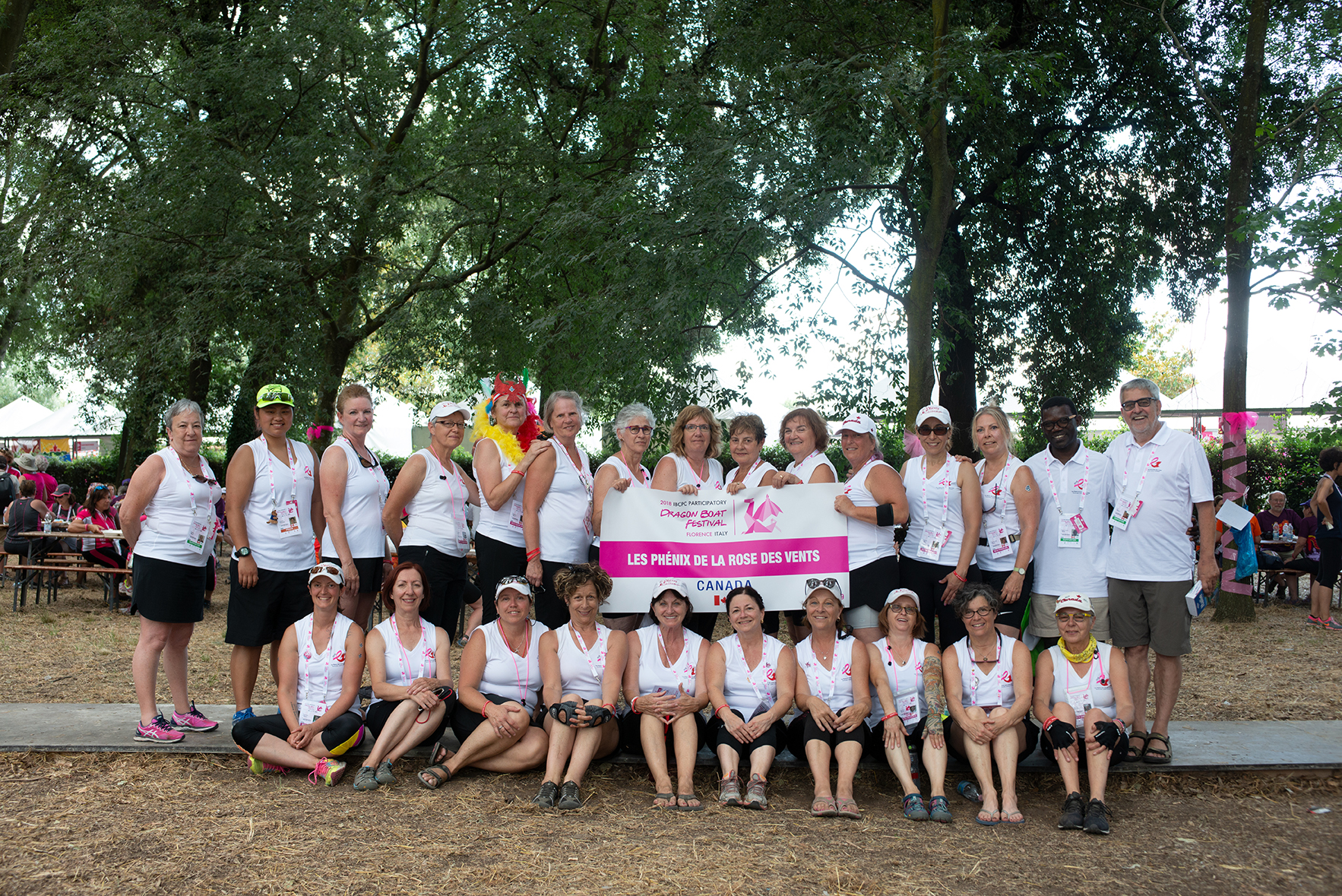 DOWNLOAD PRINTABLE IMAGE