United Kingdom
Lagan Dragons is Northern Ireland's first breast cancer survivor (BCS) Dragon Boat team, formed in
2015 and currently with 54 members, including 40 BCS and 2 BRCA positive. We are based in central
Belfast, a short walk from the former Harland & Wolff shipyard.
In 2016 we came first in the Chinese Welfare NI Dragon Boat Festival, and runner-up in the International
Hong Kong Dragon Boat Regatta in Dublin. In June 2017 we held our first Belfast Dragon Boat
Regatta. This was hugely successful in raising awareness of dragon boating for BCS, with over 400
competitors on the day and over 1000 spectators. Later in 2017 we won Ulster Tatler 'Charity of
the Year' followed by the 'Healthy Living' Category at the WHO Healthy Cities Awards held in Belfast.
2018 got off to a great start for Lagan Dragons, with our Captain Joanne Rock awarded the 'Game
Changer Award' at the Belfast Telegraph Sports Awards in January. We are greatly looking forward to
building on this excitement with our first international dragon boating experience in Florence in July.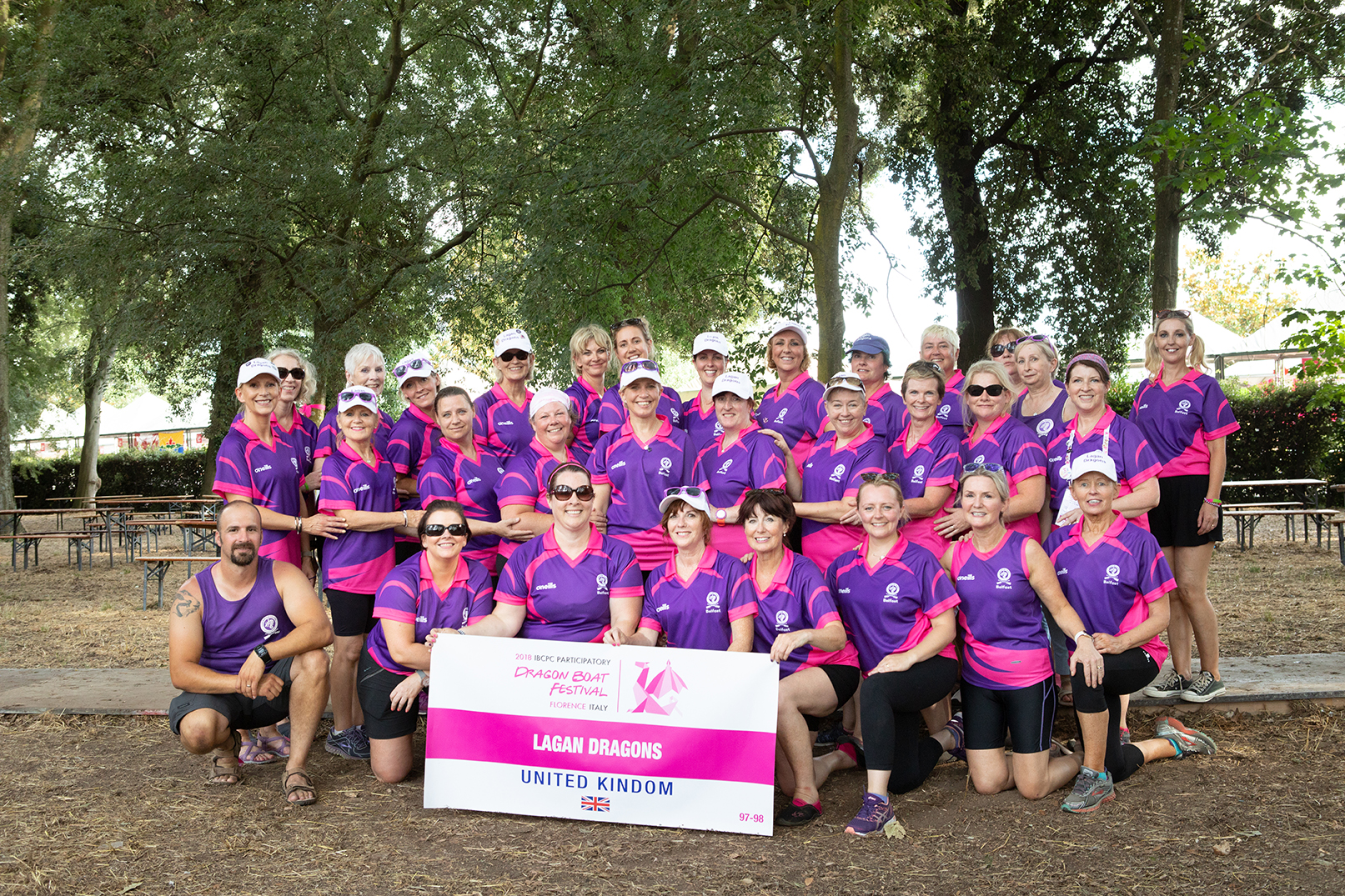 DOWNLOAD PRINTABLE IMAGE