Canada
Knot A Breast (KAB), a community support group
for individuals diagnosed with breast cancer, has
been raising awareness on the benefits of physical
fitness associated with dragon boating for the past 20
years. Based in Hamilton Ontario, KAB has travelled to
venues across Canada and the United States paddling
with the strength of athletes and the determination of
survivors. This group shares in team spirit, laughter
and camaraderie on and off the water, but
most importantly they have each other's
back, always there for their teammate. KAB's
message of hope and support, which underlies
every stroke of the paddle, is a true testament
of the spirit of this team.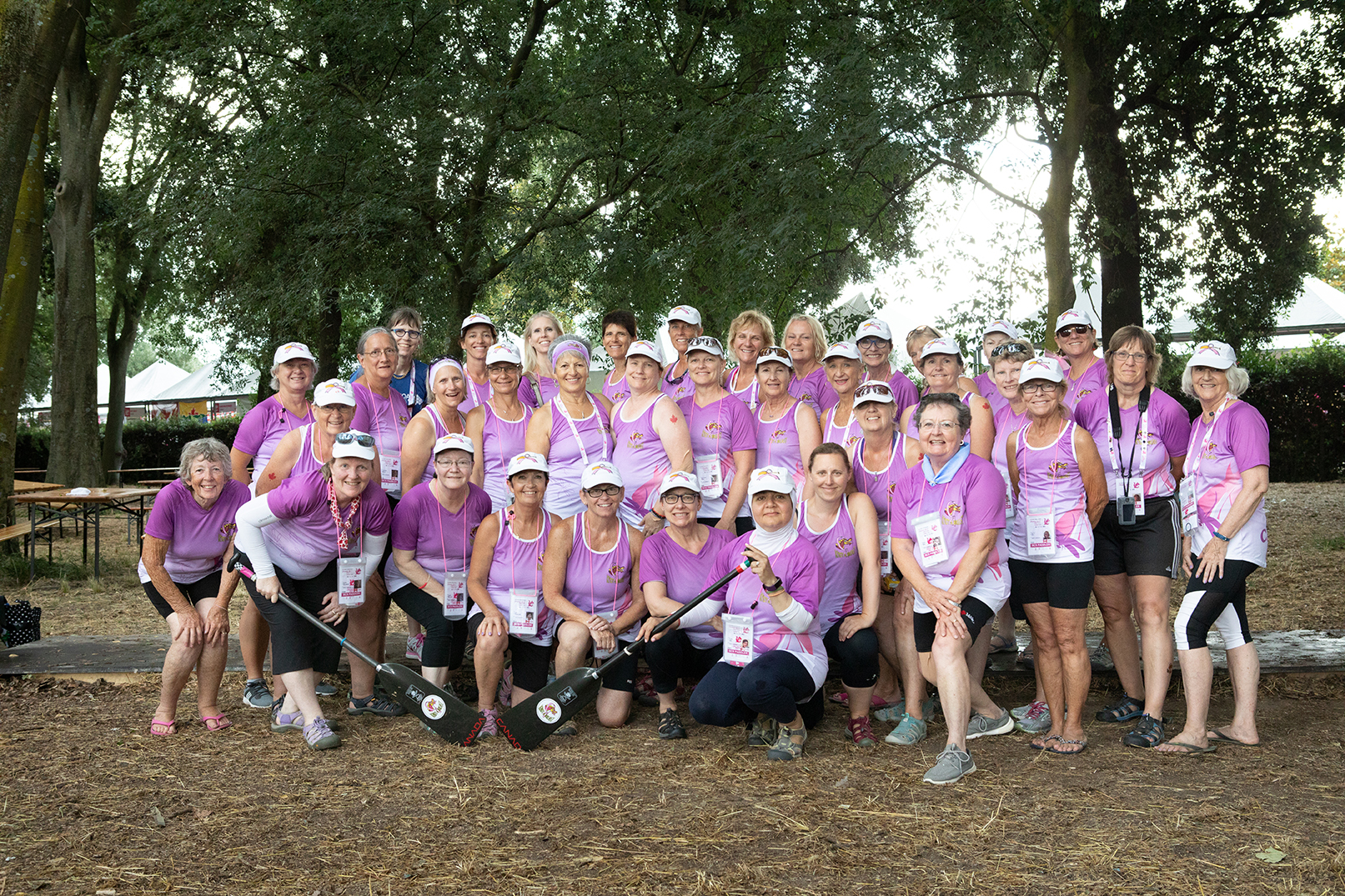 DOWNLOAD PRINTABLE IMAGE