Canada
Island Breaststrokers from VI Paddling in Victoria, British Columbia,
Canada: We paddle with one heart, bound by respect, nourishing
fitness, inner strength and well-being, creating a sisterhood of
community ambassadors advocating for breast cancer awareness.
The Island Breaststrokers dragon boat team was formed in the fall
of 1996 by Marjorie Woodroffe after she witnessed Vancouver's
"Abreast in a Boat", the first breast cancer survivor team in the world,
race in the 1996 Victoria Dragon Boat Festival. Since our 1997 racing
debut, IBS has been committed to promoting public awareness of
breast cancer and early detection. We are women from all walks of
life, proud to be models of a healthy lifestyle after cancer. We have
been lucky enough to take our message around the world to places
like South Africa, Singapore, Australia and Miami.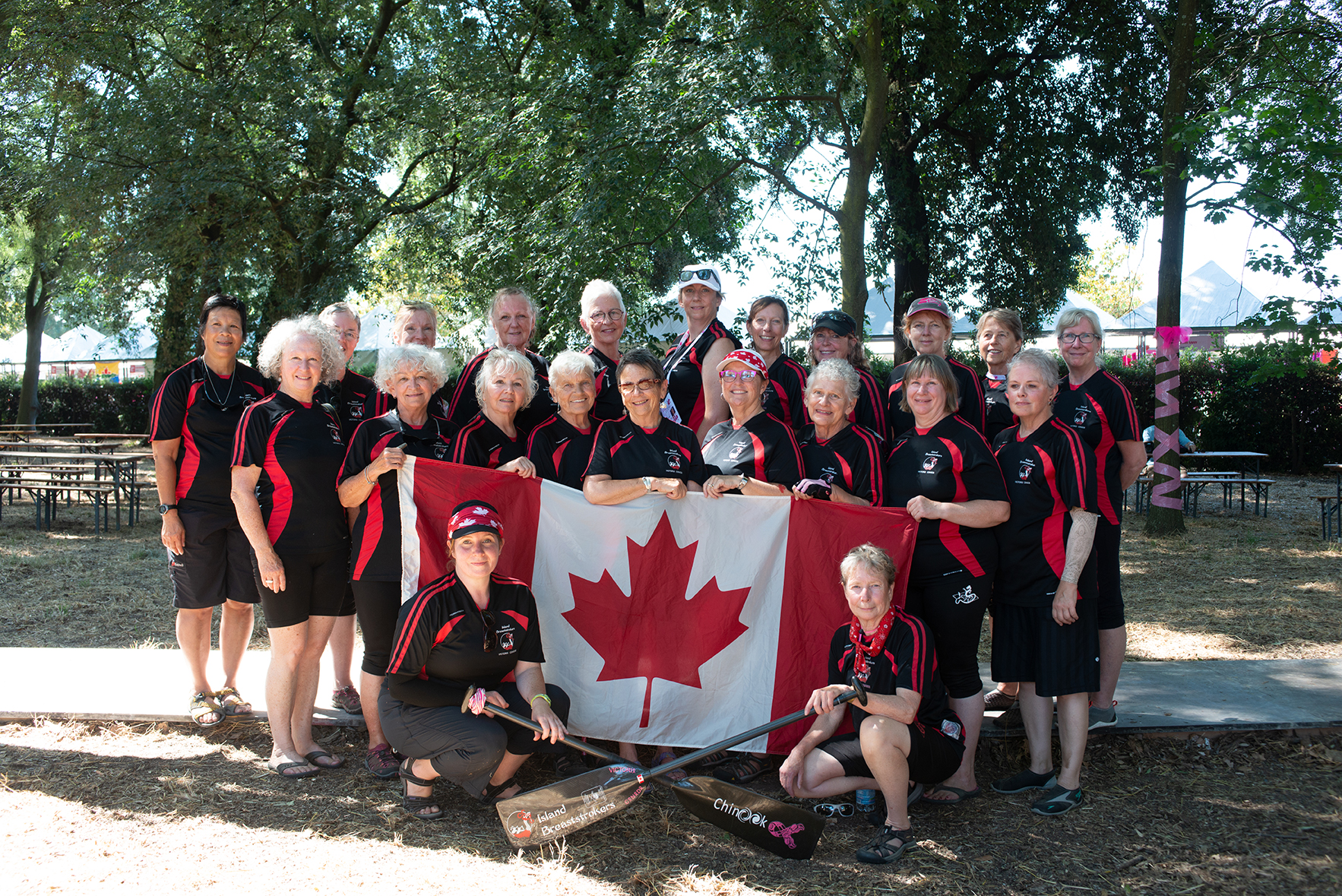 DOWNLOAD PRINTABLE IMAGE