USA
Indy SurviveOars is proud to hail from the "racing capital of the
world" Indianapolis, IN and is our state's first Breast Cancer dragon
boat racing team. Our team proudly celebrated its 10 year Anniversary
in 2017 with special events focusing on this milestone-including a
symposium with Dr. Don McKenzie! The Indy SurviveOars focus is on
staying physically active through and after diagnosis by promoting the
positive effects of dragon boating regardless of age or ability.
The team is made up of 70 courageous and diverse group of
women ranging in age from 29 to 73. We enjoy supporting each
other through practices, races, team exercise, nutrition and social
events. The Indy SurviveOars team is noted for their unique team
jerseys and paddles – symbolizing the greatest spectator sport –
the Indianapolis 500! We are excited and honored to be taking part
in the IBCPC Festival in Florence, Italy.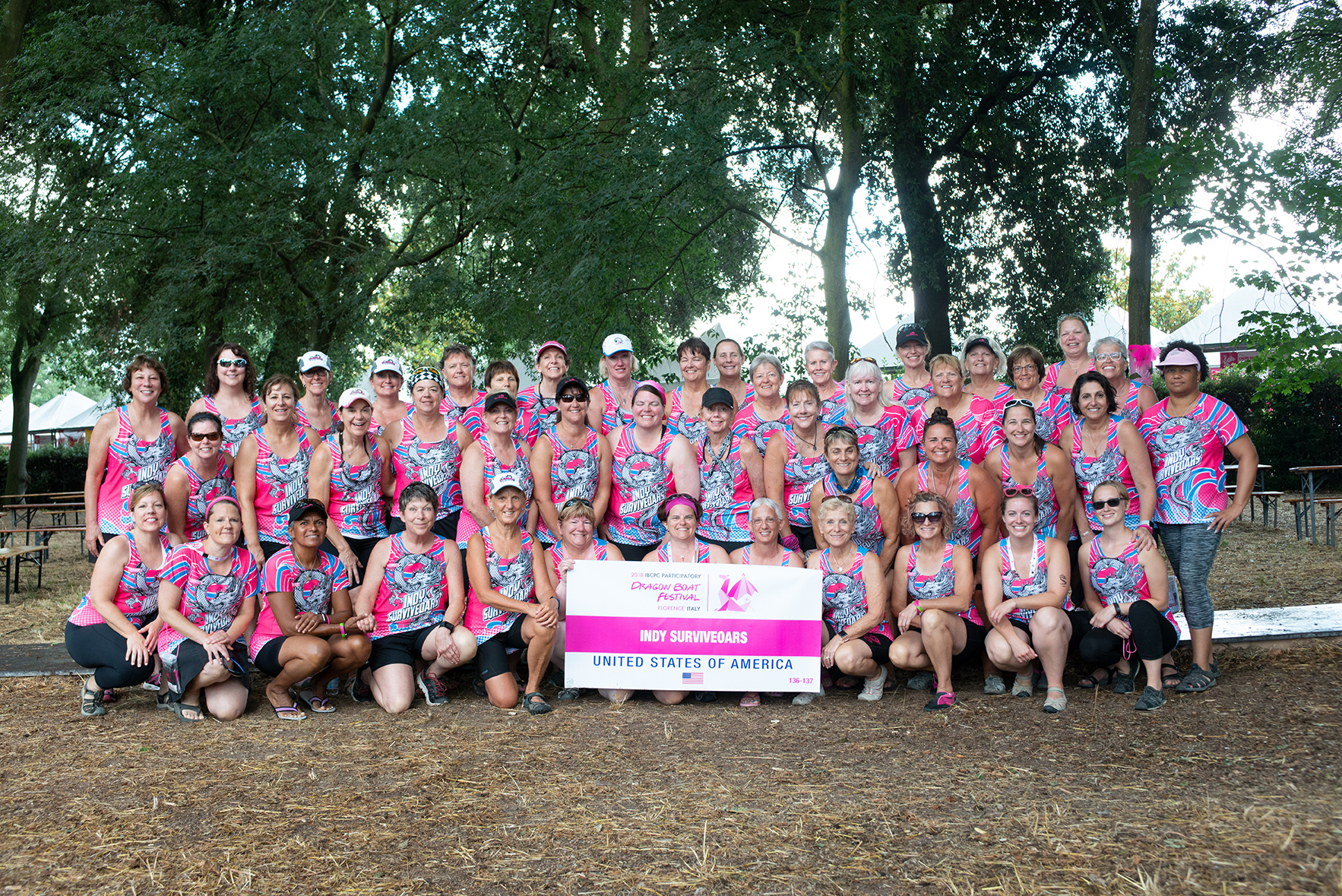 DOWNLOAD PRINTABLE IMAGE