USA
With the 2018 season, Hope in the Boat is currently in its 11th season
together. Our team of women comes from the Capital Region of Albany, New
York, USA.
Hope in the Boat (HITB) was the dream of founder and breast cancer
survivor Lucille Allegretti-Freeman. After learning about dragon boating and
its connection to breast cancer, Lu worked avidly to promote and pull a team
together in 2008. In the beginning, the team practiced without a boat but
then bravely participated in their first dragon boat festival! Through much
fund raising and determination, the team purchased their first dragon boat
in the Spring of 2009.
By paddling together, HITB's mission is to promote
wellness and provide hope and a partnership to those
on the breast cancer journey. Participating in festivals,
community events and activities, we foster a unique
friendship and support group.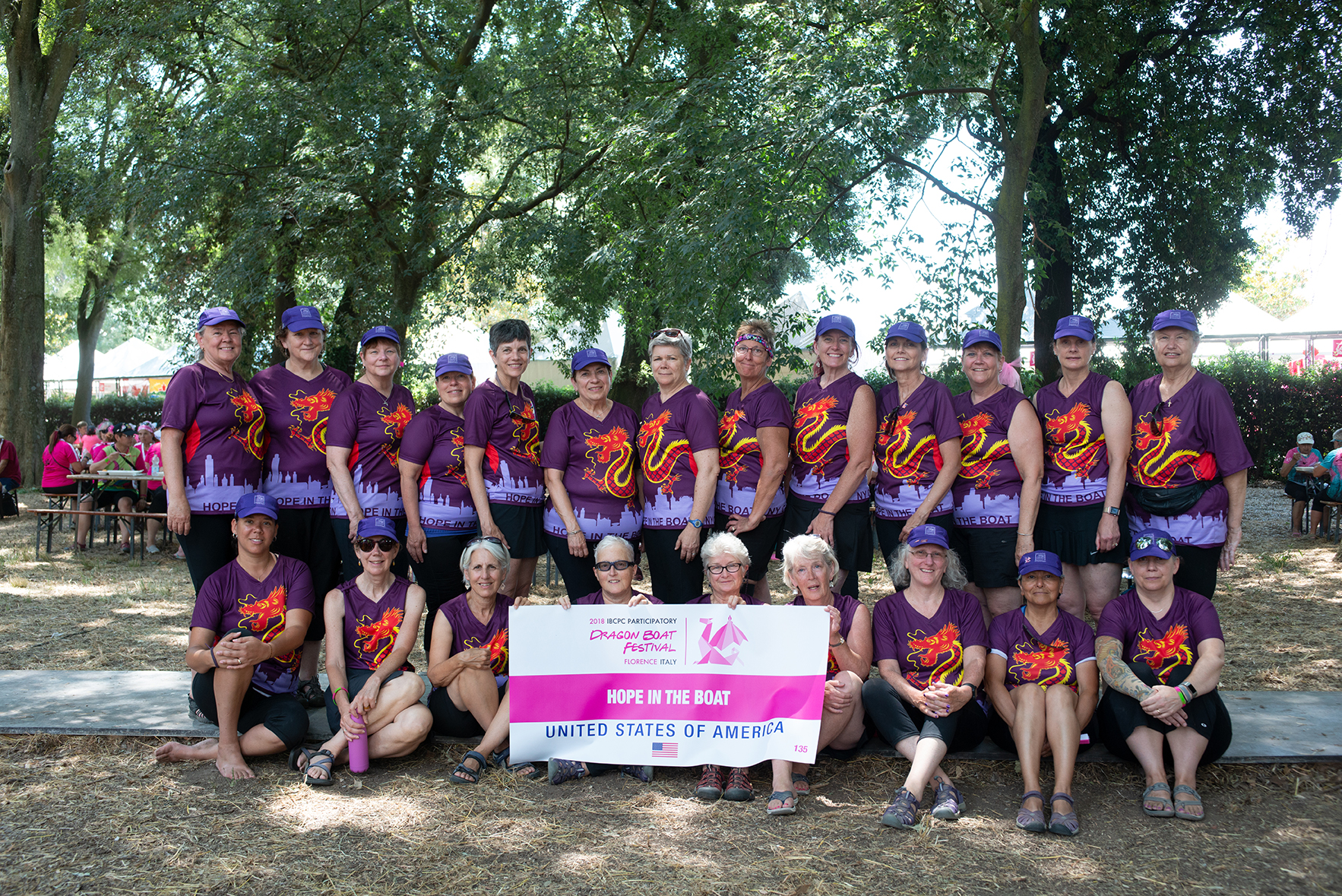 DOWNLOAD PRINTABLE IMAGE