USA
Pittsburgh, Pennsylvania
Hearts of Steel is a newly formed team which was established in 2017 as
the first breast cancer survivor team with Three Rivers Rowing Association
in Pittsburgh, PA.
Our mission is to empower all breast cancer survivors to strengthen mind,
body and spirit through camaraderie through the sport of Dragon Boat Paddling.
We want to provide a place where breast cancer survivors of all ages and
physical abilities can gather to discuss and act to improve their overall sense
of well being. We do this through physical activity, communication, support,
friendship, and giving back to our community. Most of us have paddled before
and bring many years of experience to new members. We can't wait to share
our paddling and survivorship knowledge with our "newbies"! We are excited
to paddle in Florence, Italy as our new team – Hearts of Steel and with our
sisters from the West Coast who so graciously filled our boat and our HEARTS!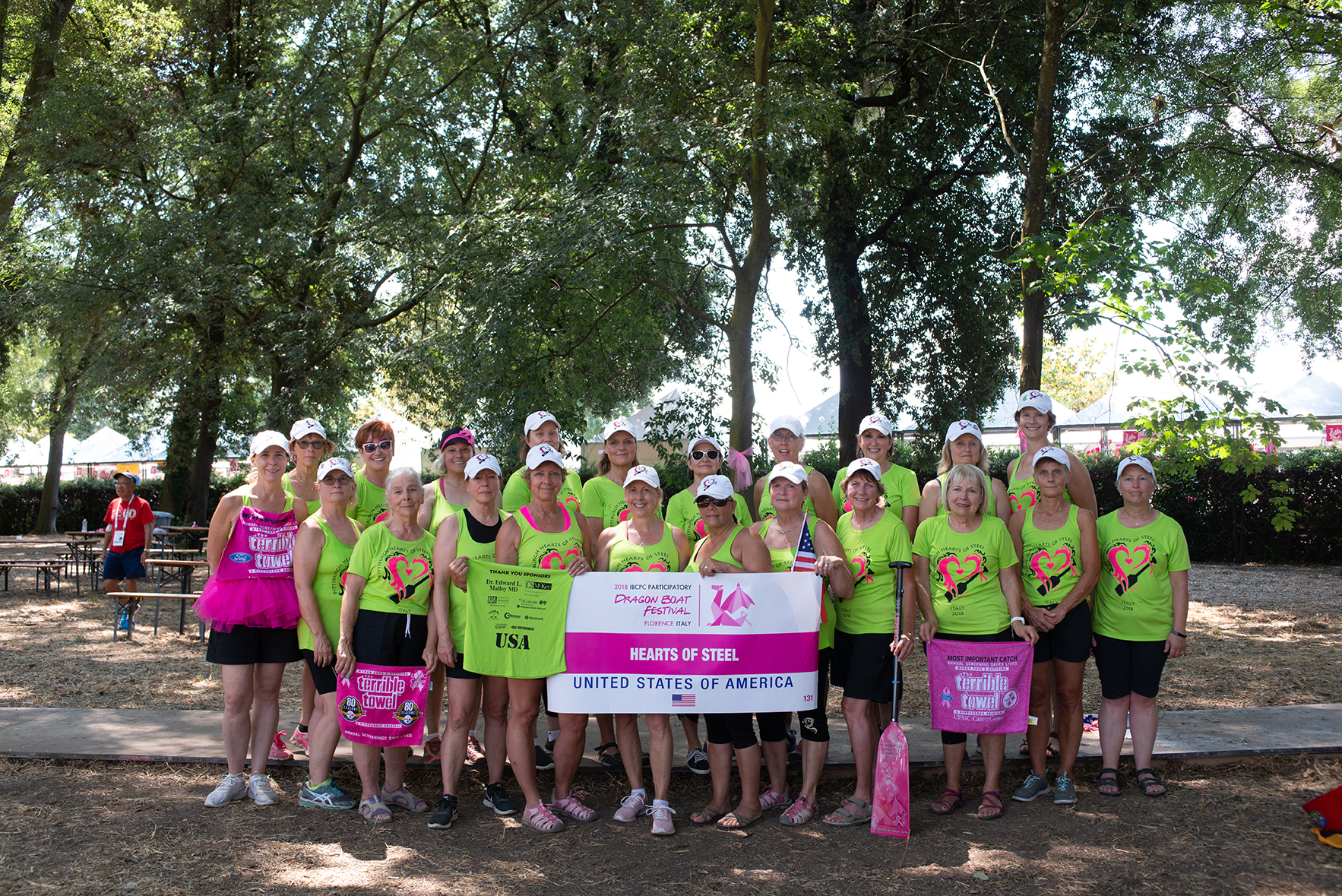 DOWNLOAD PRINTABLE IMAGE