USA
We are GoPink!DC, located in the Metropolitan
Washington, DC area. GoPink!DC was established
as a Breast Cancer Survivor team in 2006. Since
then we have grown into a diverse team of women
from Maryland, Virginia, and Washington DC. We
aren't just survivors, we're thirivers – thrving after
recovery from our treatment as a result of the
fitness, friendship (and fun!) we get from dragon boat
paddling. In addition, we are proud to have members
who have been chosen to compete on the 2015 and
2017 Team USA Dragon Boat teams. We are happy
and honored to be included among the rest of the
BCS teams from around the world for the IBCPC
Dragon Boat Festival in Florence and look forward to
forming new friendships during the event.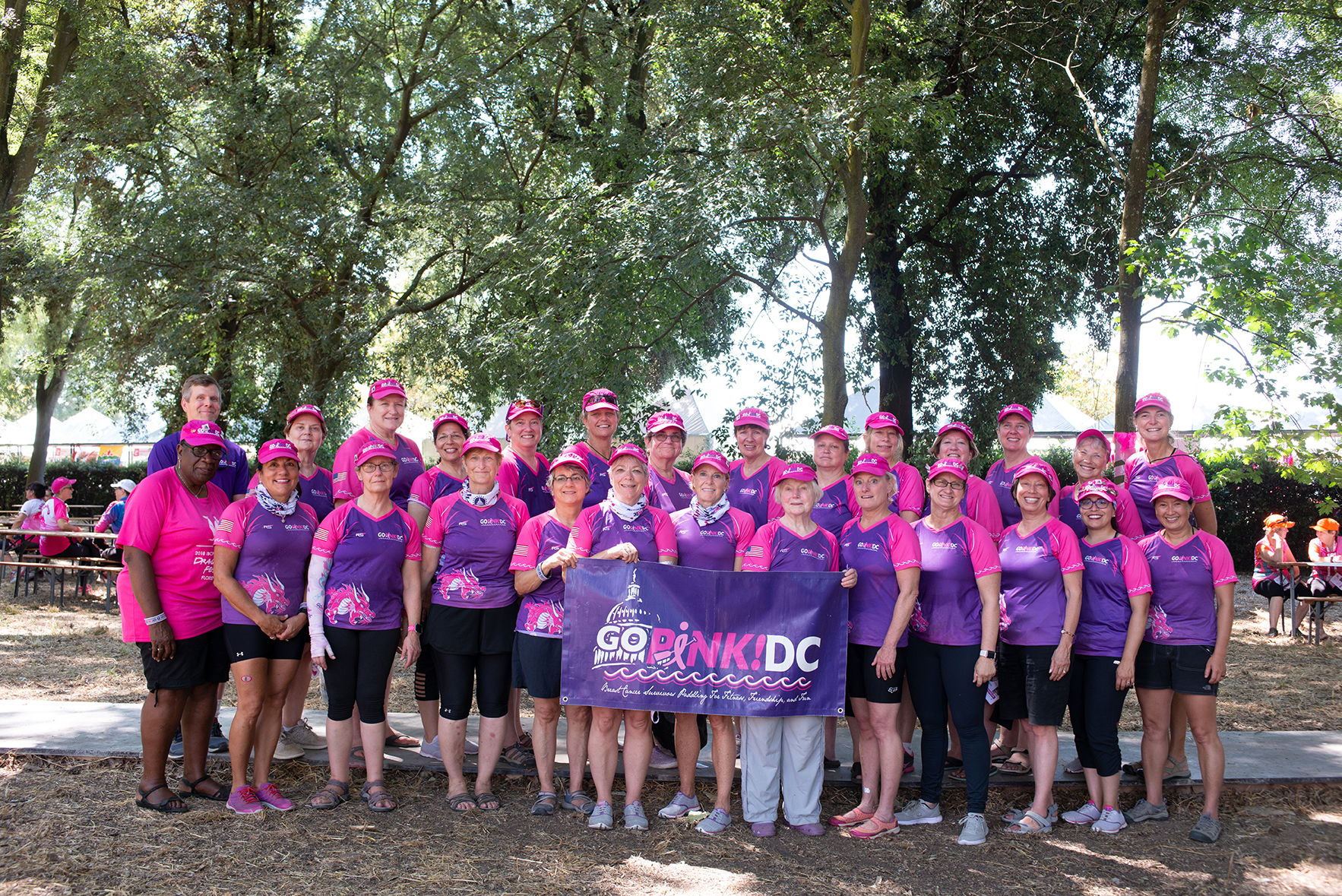 DOWNLOAD PRINTABLE IMAGE