France
The association 'Drôles de Rames' was created in 2012 and
is part of the Canoe-Kayak Club d'Annecy, in France. Encouraged
and trained by the Club's instructors, around 40 «Pink Ladies»
learn, progress and enjoy getting together every Saturday morning
to paddle on beautiful Lake Annecy in the French Alps.
Together they participate in events such as the yearly
Annecy Dragon Boat festival, the Vogalonga in
Venice, and the Maxi Lake. The "Drôles de Rames"
also partake in several competitions including the
European Championships.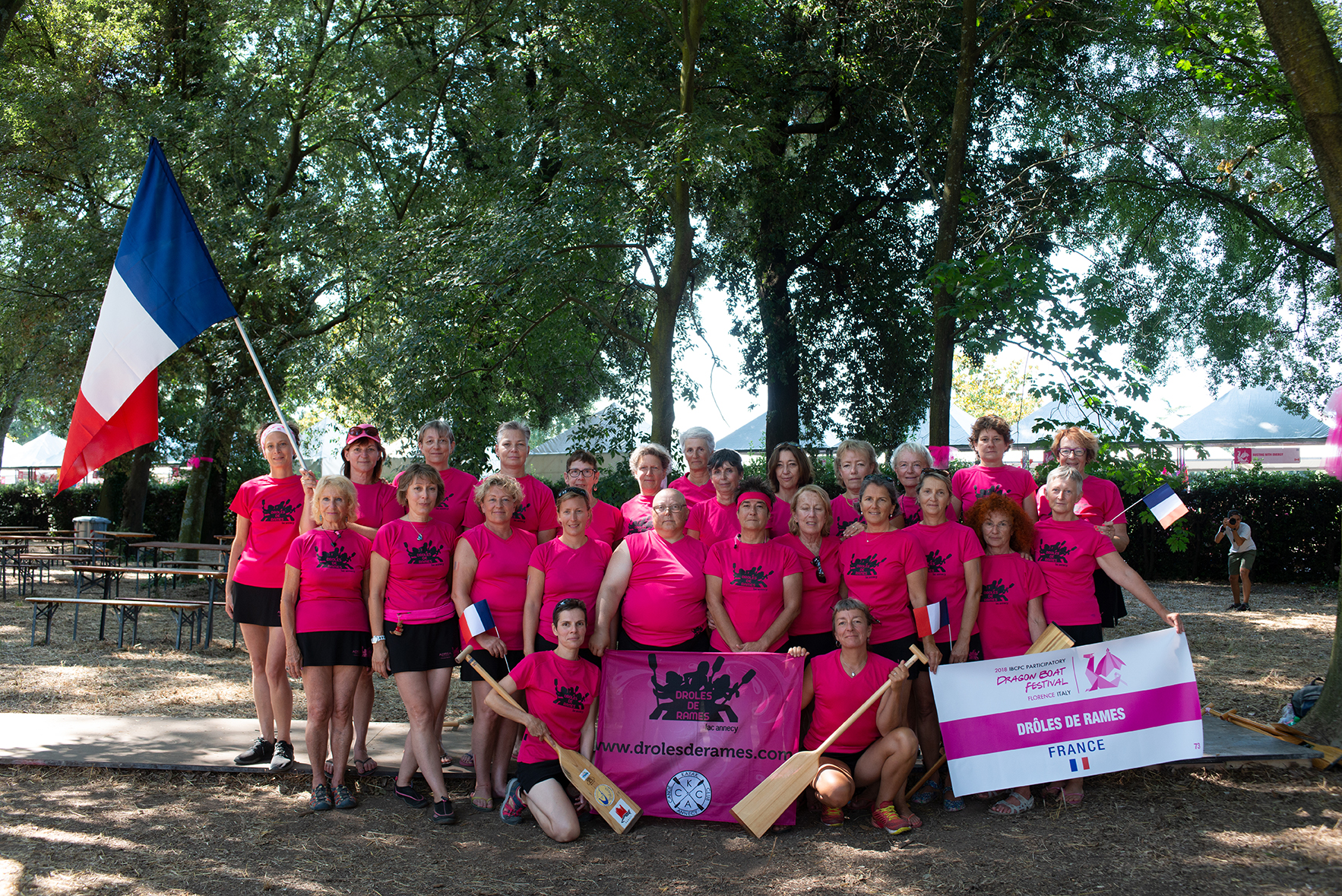 DOWNLOAD PRINTABLE IMAGE