Canada
Since 1999 the Dragons of Hope have been spreading the message of hope
and awareness to survivors and others about life during and after breast cancer
by paddling in local festivals.
But it was in October of 2014 that a new spark was ignited when five of our
members were fortunate to join the composite team of Forza Rosa Canada in
Sarasota, Florida. They were honoured to discover that they were paddling with
the "royalty" of breast cancer survivor dragon boaters – some of the original
members of Abreast in a Boat.
Upon their return to Thunder Bay the decision was made to participate as a
team, for the very first time, in an international festival. The Dragons of Hope
are thrilled to paddle with their sisters from around the world in Florence in
July 2018 – to represent their City of Thunder Bay (Ontario), to
participate in the world's biggest "pink party", and continue
spreading the message of hope to others who may be facing a
breast cancer diagnosis.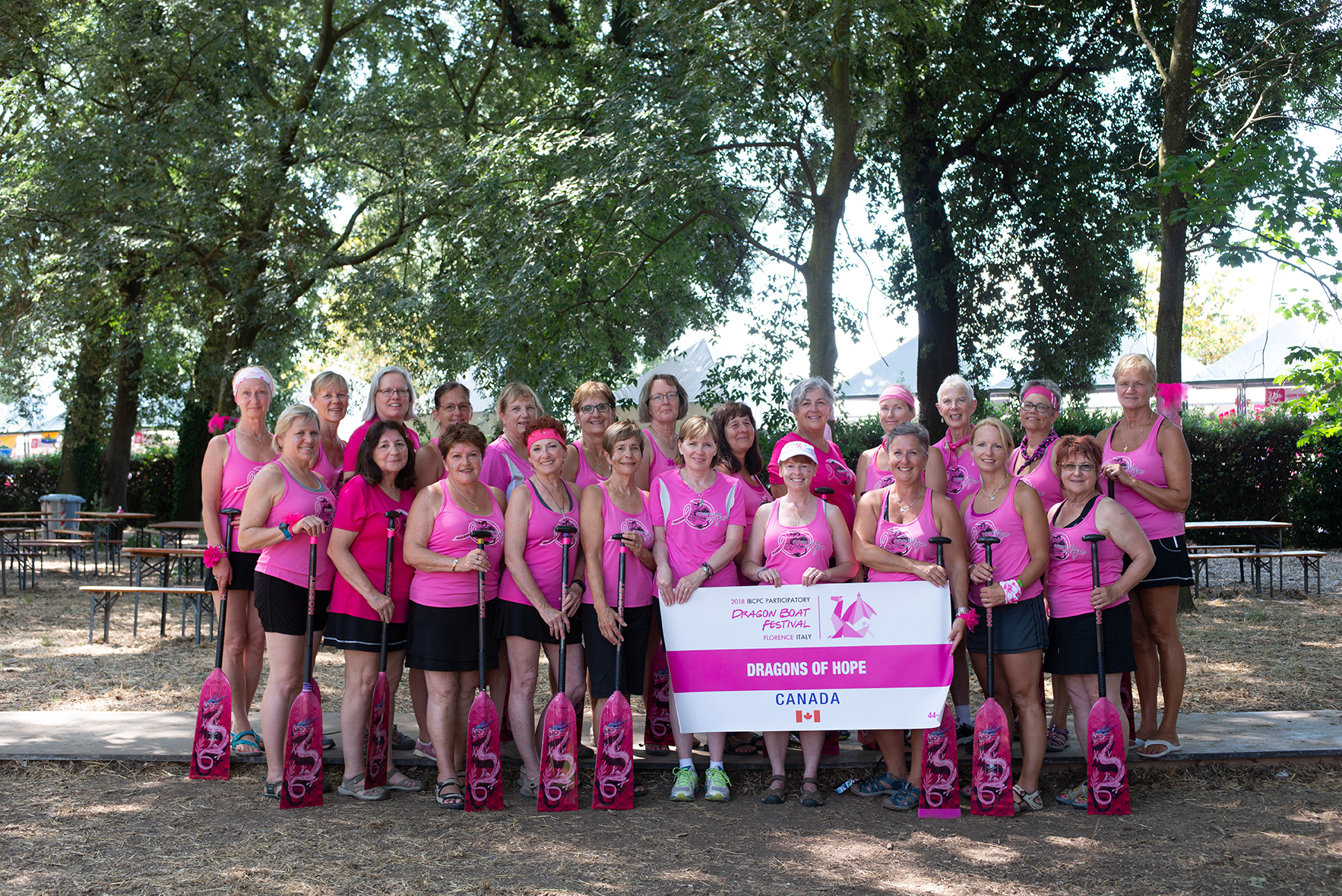 DOWNLOAD PRINTABLE IMAGE