DRAGONS ABREAST TEAM HOPE
Australia
Hope is a composite team made up of members of
Dragons Abreast Australia teams from Western Australia,
Victoria and New South Wales, plus Canada. These
members come from smaller groups who, while unable to
bring a whole team, are happy with the opportunity to join
with other groups from the Australian family.
Australia's breast cancer paddlers come from a small
population scattered over a large continent, but we enjoy
the opportunity to meet, paddle together and share experiences when events
such as IBCPC Festivals take place. Our paddlers have varied levels of
experience in competition owing to distance between groups, but we'll give
our very best. We are looking forward to the chance to mingle and compete
with paddlers from all over the world.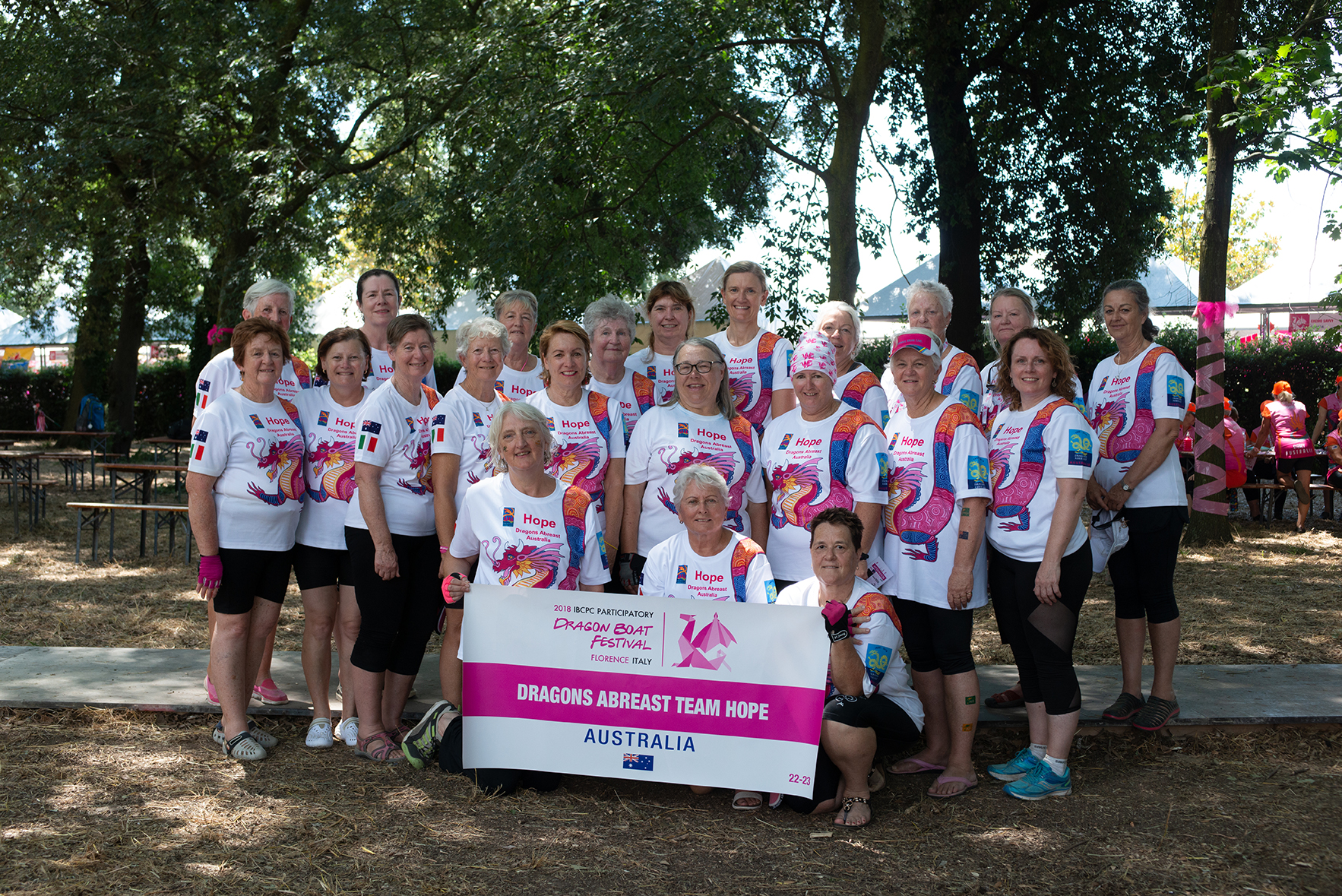 DOWNLOAD PRINTABLE IMAGE