DRAGONS ABREAST TASMANIA HOBART
Australia
Established in 2002 and paddling on the picturesque Derwent River
in the south of Tasmania, Australia's southern-most state, DATH has
grown from enthusiastic small beginnings to now… 35 members, ages
ranging 48 – 77. We have 3 boats – Boobialla, Dragon Fly and Weedy
Seadragon (our emblem) and the sponsorship we received to achieve
this milestone is now reciprocated in our community support of cancer
associated organisations – BCNA, the Cancer Council, wellness events
and the local hospital oncology ward.
We take every opportunity to promote awareness of health and
wellbeing after cancer diagnosis and we ourselves have seized
opportunities to paddle far and wide within our state and interstate to
support our own wellbeing.
Boobialla has been represented in former IBC events in Vancouver,
Caloundra, Peterborough and Sarasota and our members are excited
and looking forward to renewing old friendships and making new ones
in Florence.
Pagaie in alto!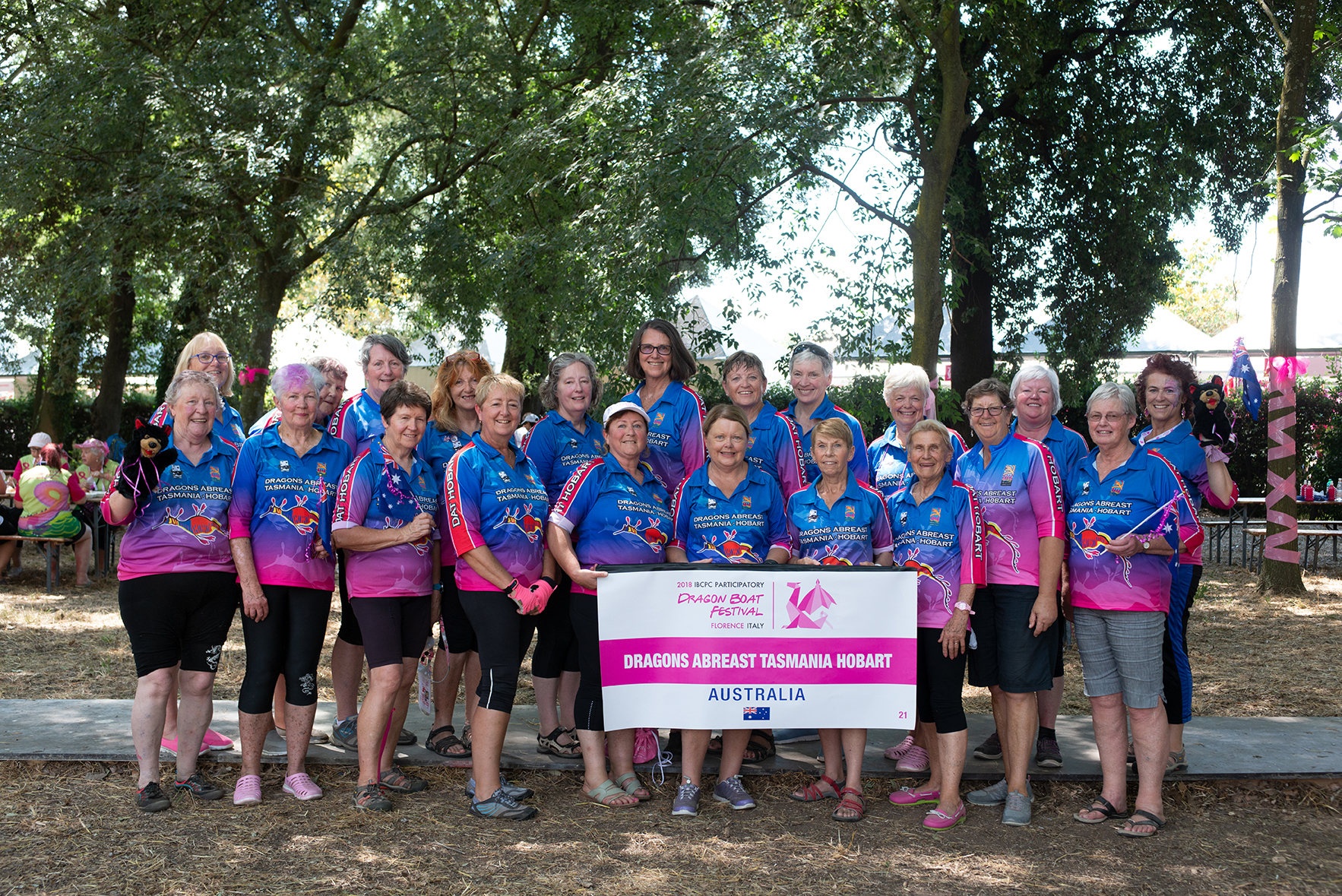 DOWNLOAD PRINTABLE IMAGE