DRAGONS ABREAST MELBOURNE (DAM BUSTERS)
Australia
DAM Busters celebrates our 16th season of paddling, friendship and fun
this year.
From humble beginnings on Melbourne's famous Yarra River, the crew
evolved into a highly social, committed and friendly group enjoying beautiful
training facilities at the prestigious Docklands waterfront.
We train twice a week and enjoy travelling to compete. We're very proud
to have improved over time, having had paddlers representing the team in
State and National Championships and in all International BCS events.
Our combined team for Florence includes members from several teams!
We are looking forward to a fantastic regatta and wish the
organisers and crews a wonderful week in Florence.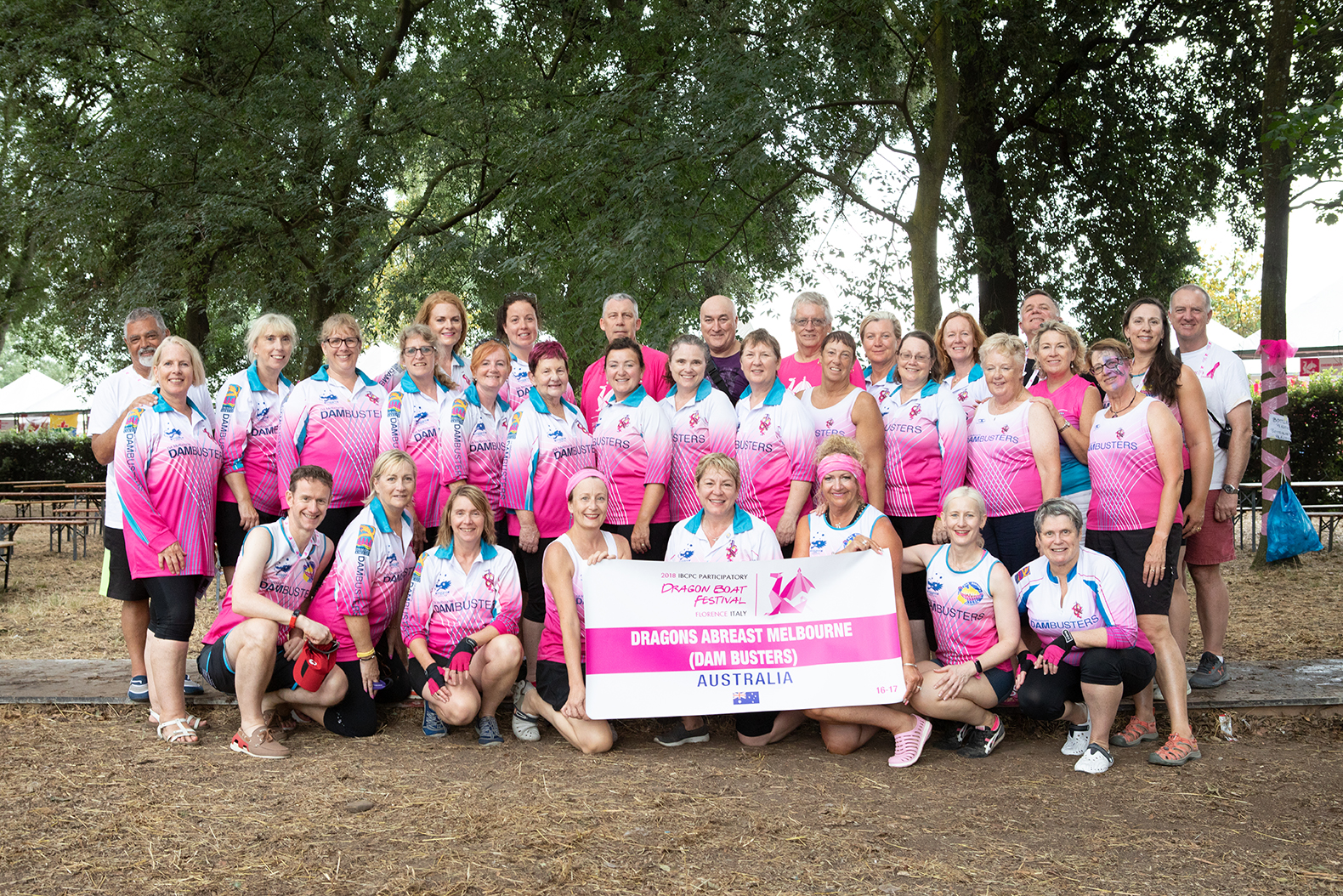 DOWNLOAD PRINTABLE IMAGE