Australia
Dragons Abreast Brisbane is a member
group of Dragons Abreast Australia.
We are known as Missabittatitti, or MBT
for short. We are fortunate to be members
of Brisbane River Dragons, one of Australia's largest dragon boat and
outrigger canoe clubs.
Paddling all year round on the picturesque Brisbane River near the
Gateway Bridge, we often find ourselves amongst cruise ships, tugboats,
river ferries, yachts and other small craft. Missabittatitti has a total
membership of 65 Breast Cancer Survivors and 23 Supporters. 69 MBT members & friends are travelling to Florence with 10 members from Urunga's
"Titivators" club.
We paddle to show there is life after a breast cancer diagnosis, and to honour those who have passed. We paddle with those who can, as well as for
those who cannot.
We are thrilled to be participating at the 2018 IBCPC festival in Florence, with fellow survivors from around the globe.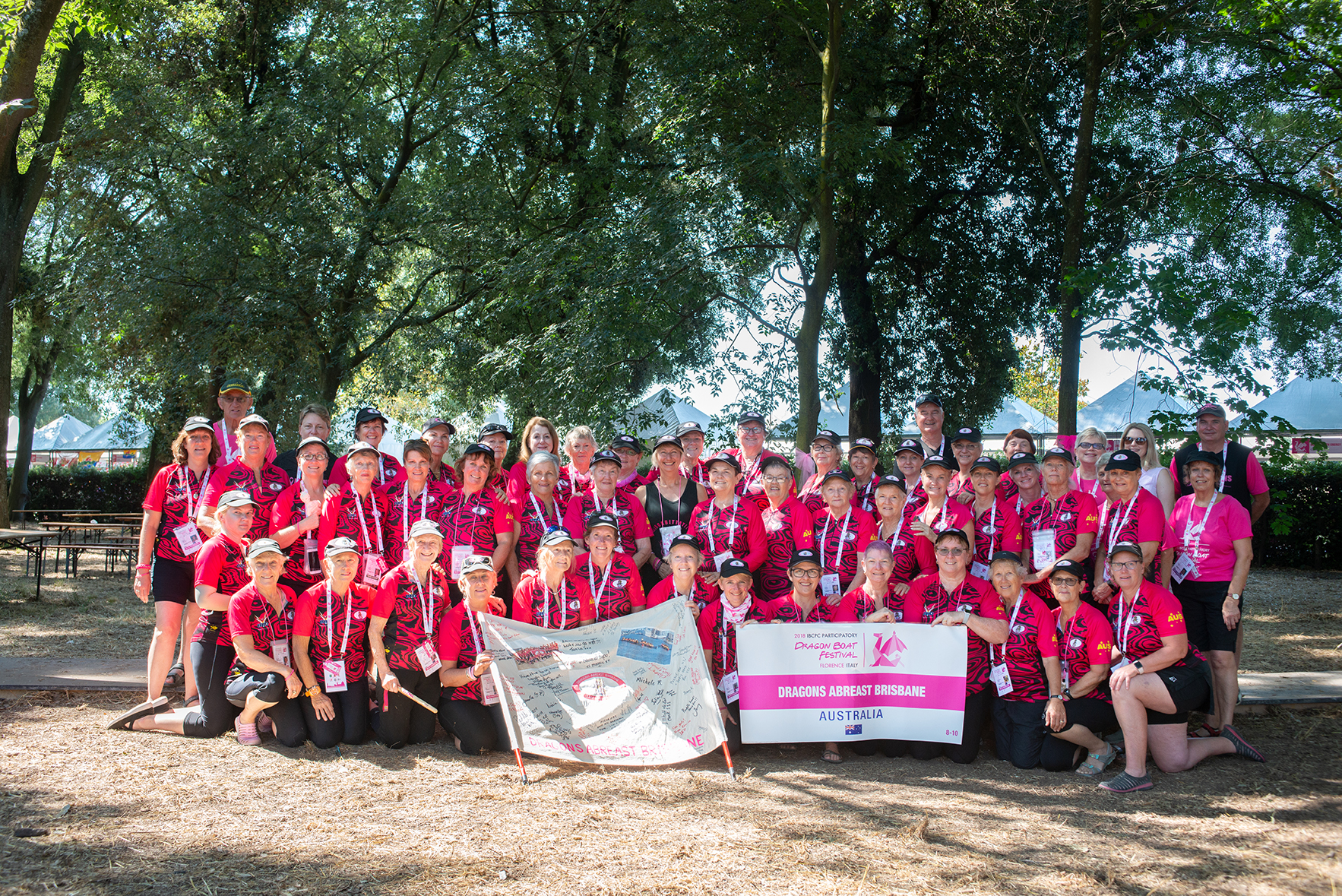 DOWNLOAD PRINTABLE IMAGE