DRAGONS ABREAST BRIBIE ISLAND
Australia
Dragons Abreast Bribie Island or DABI as we are more commonly known
come from South East Queensland, Australia. We paddle on a beautiful,
narrow body of water called Pumicestone Passage,
between Bribie Island and the mainland coast, 1,100
kilometres or 700 miles, south of The Great Barrier
reef. We often share the water with dolphins, turtles, an
occasional dugong, pelicans and a host of other birds.
Our subtropical climate allows us to paddle three times
a week, all year round. DABI currently has 54 members,
44 being breast cancer survivors and 10 wonderful
supporters. Our youngest member is 53 and until two years ago at 93, our
"Paddling Pat", recently retired, was possibly the world's oldest Dragons
Abreast survivor. This May we celebrated our tenth birthday. What a way to
celebrate our birthday, to bring a whole team to Florence for the International
Dragons Abreast Regatta.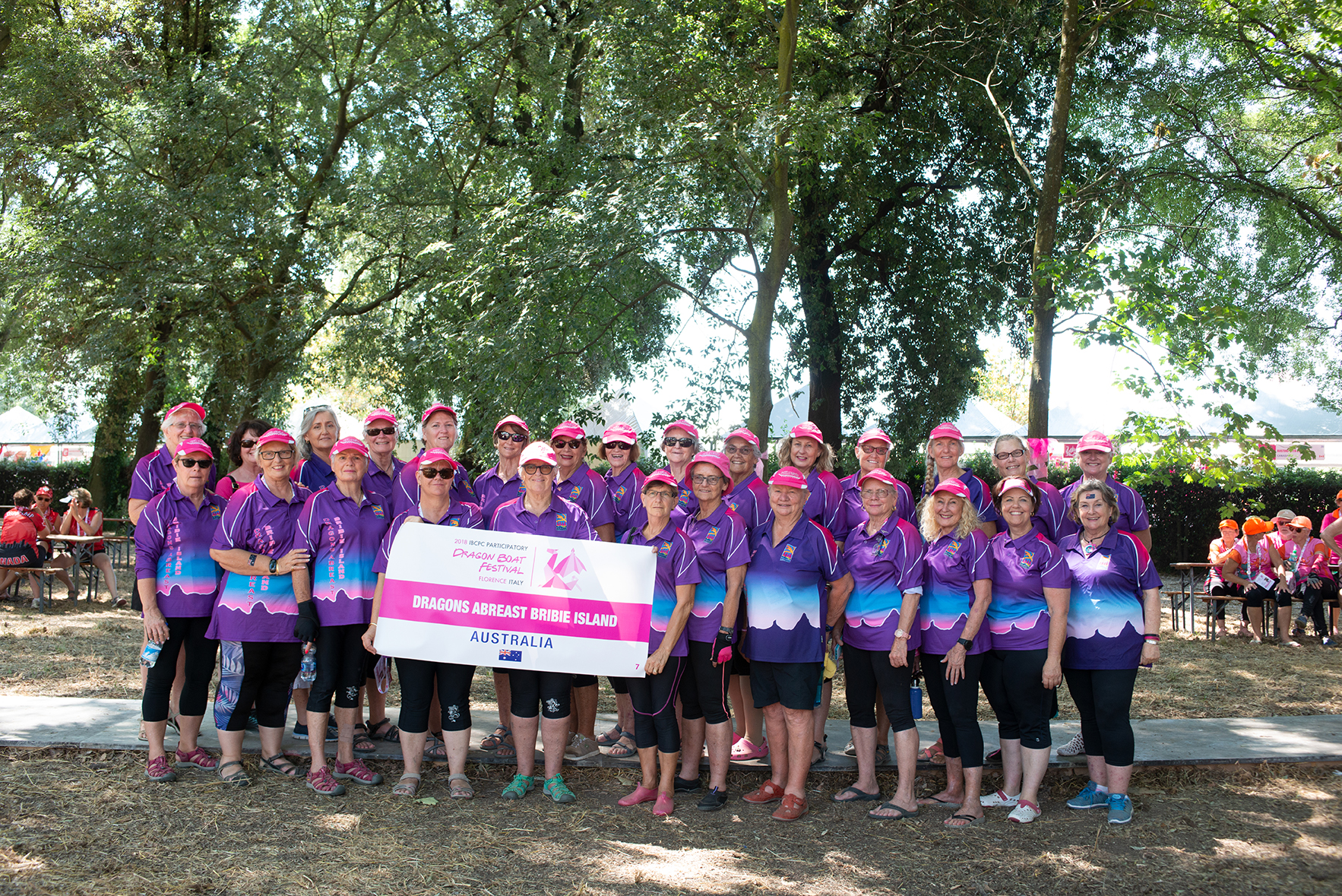 DOWNLOAD PRINTABLE IMAGE