USA
Burlington, VT
Dragonheart Vermont is a dynamic dragon boat organization located in
the Green Mountain state. The club began in 2004 as a breast cancer
survivor dragon boat team focusing on living, not cancer. Today,
Dragonheart Vermont is a 200-member club with 10 different
crews covering the spectrum of the IDBF racing divisions. Our club
has programs for survivors and supporters; males and females;
young and not-so-young athletes; recreational to elite paddlers.
Dragonheart Vermont is justifiably proud of its teams and members.
Our actions stand out both on and off the water. The medals and accolades our teams have earned don't tell the real story about our club. Membership in
Dragonheart translates to a commitment to our cancer survivorship mission and a dedication to community service. We host the Lake Champlain Dragon
Boat Festival where people in our community team up to race dragon boats for charity. We host the Sisters at Heart Celebration to gather together breast
cancer survivor dragon boat teams for paddling fun and camaraderie. We ran a cancer wellness center for 6 years where we offered free programs to
empower survivors of all cancers in our community. Over the past 12 years, Dragonheart has raised over $2 million for cancer support right here in our
Vermont community. Clearly, Dragonheart Vermont is a team with HEART!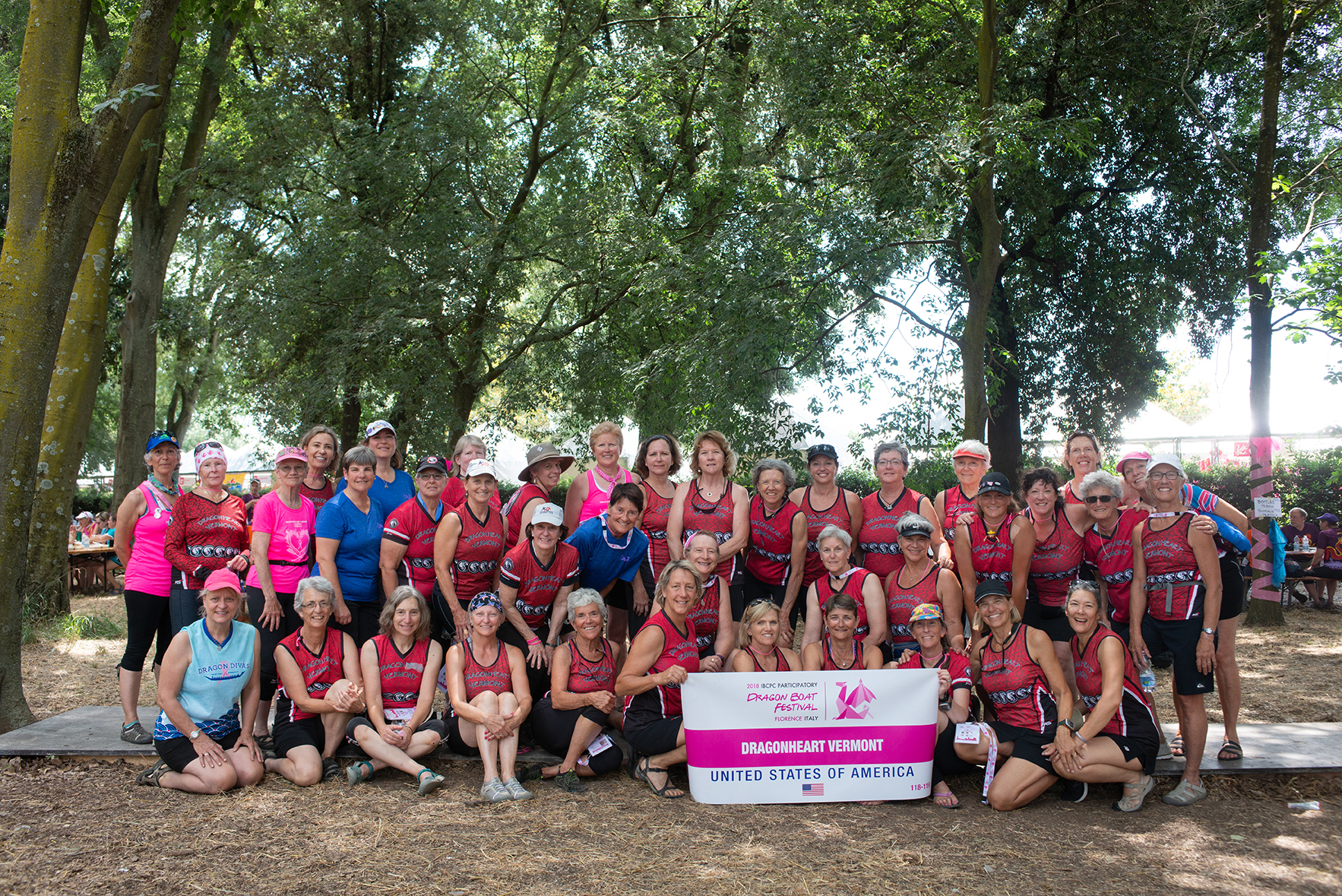 DOWNLOAD PRINTABLE IMAGE