Canada
The Dragon Flyers Breast Cancer Survivor Team
was founded in 2014, as a division of the Waterloo
Paddling Club in Waterloo Region, Ontario Canada.
This all-women team ranges in age from late twenties
to late seventies. The Dragon Flyers have members
who are still in active treatment while others have been post treatment for
several years. The team's longest survivor has been fifteen years cancer free.
For the past four seasons we have been participating in Dragon Boat festivals
throughout Southern Ontario. This is our first international regatta.
As a group of breast cancer survivors the Dragon Flyers is a team that
inspires each other to be their best. We are committed to getting stronger
physically, mentally and spiritually by supporting and encouraging each
other both on and off the boat. Through the sport of Dragon Boating we help
breast cancer survivors achieve their highest quality of life through peer
support and exercise. Together we fly.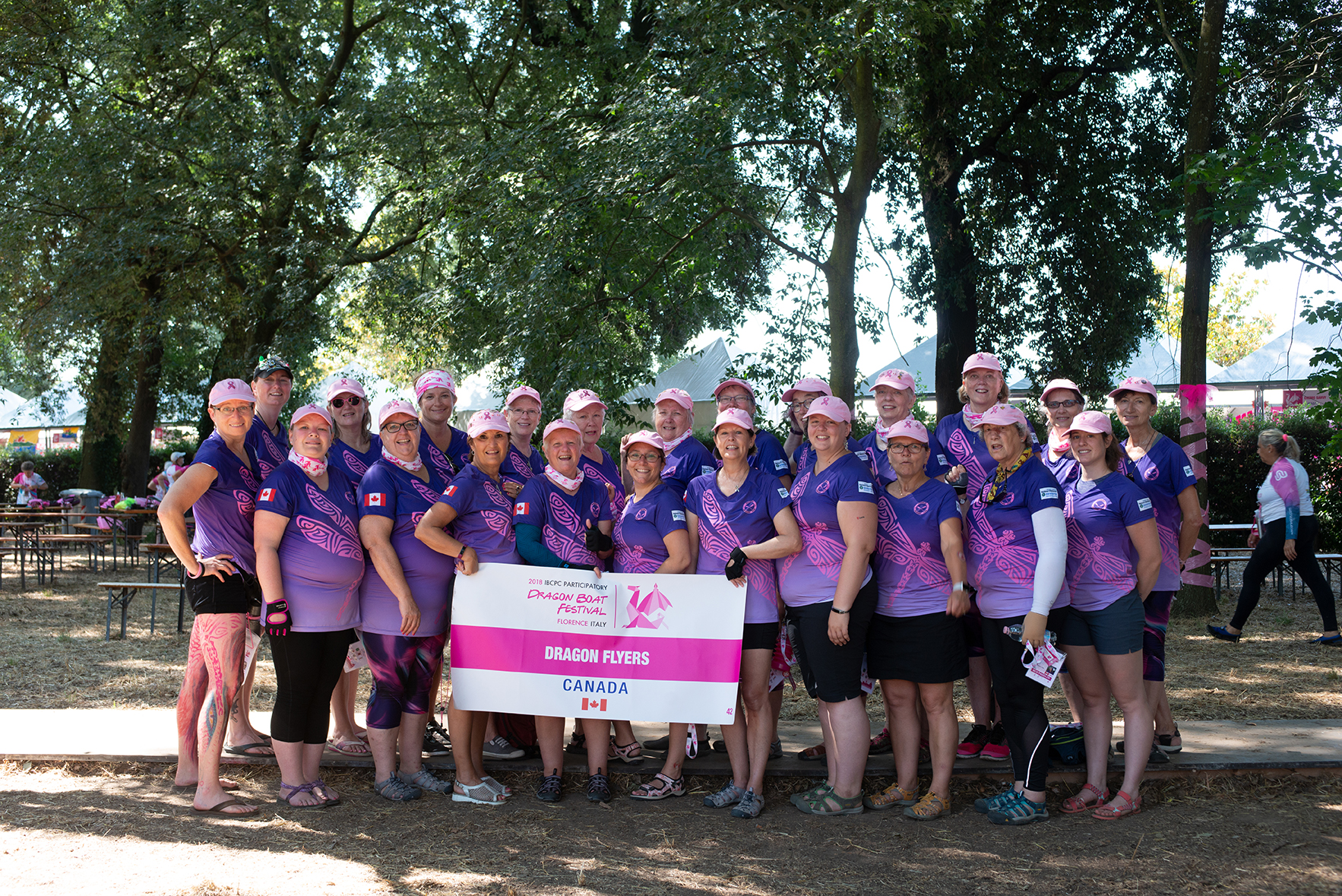 DOWNLOAD PRINTABLE IMAGE