USA
Akron, Ohio
The Dragon Dream Team is Ohio's only all breast
cancer survivor dragon boat team. The Team
launched its first dragon boat in 2007 after local
plastic surgeon purchased the boat for his breast cancer patients. The Dragon
Dream Team now has more than 70 active paddling members and three dragon
boats. The Team is known for its "Pink Paddle Arch" at many breast cancer related
community activities and hosts an annual Dragons on the Lake Dragon Boat
Festival with over 1,000 community paddlers. Through our Boatloads of Hope
outreach, a program in 14 hospitals and cancer centers throughout northeast
Ohio, the Dragon Dream Team delivers a beautiful dragon boat embroidered silk pashmina and powerful message of hope to thousands of newly diagnosed breast
cancer survivors. The Dragon Dream Team has participated in the Peterborough and Sarasota IBCPC Festivals and is thrilled to have 45 paddling members here
in Florence, Italy. We are excited to join survivor sisters from around the world to celebrate and share our important message of: hope. www.dragondreamteam.
org – Susan Balmert – Dragon Dream Team.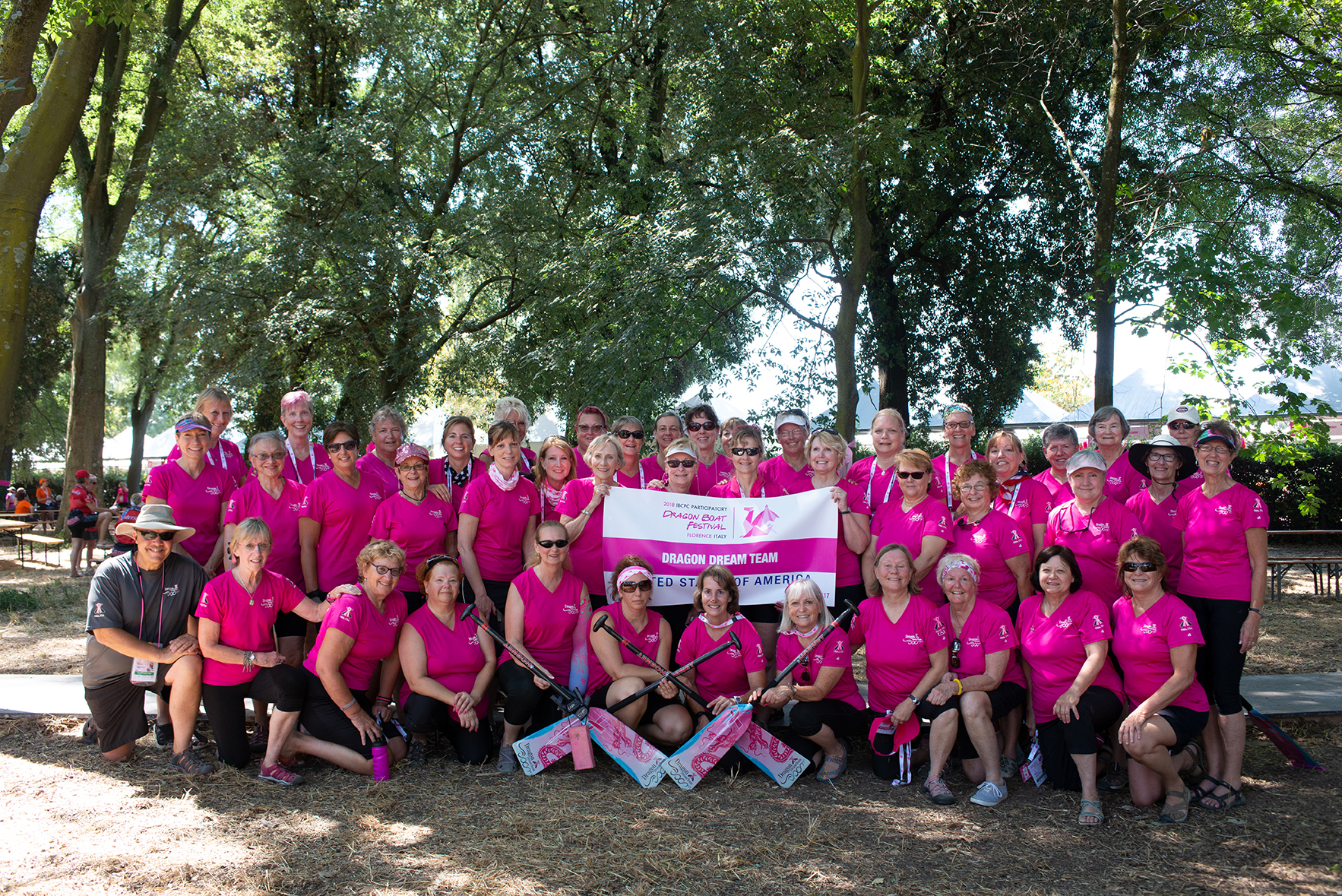 DOWNLOAD PRINTABLE IMAGE