USA
The Derby City Dragons represent the city of Louisville,
Kentucky and it's surrounding cities, as well as southern Indiana.
Founded in 2013, we have grown from 10 clueless but dedicated
paddlers to 40+ strong in 2017. We are comprised of men and
women, ranging in age from 42 to 67, varying in stages from 1
to 4. We strive to bring attention to the importance of physical
activity after a breast cancer diagnosis, everyone is
welcome, no matter their fitness level! We share a zest
for fun, life, health and sportsmanship, and promise
that members will build new lifelong friendships as
they "awaken the dragon within themselves". We
remember and hold in our hearts those fierce dragons
that we have lost.
This is for THEM!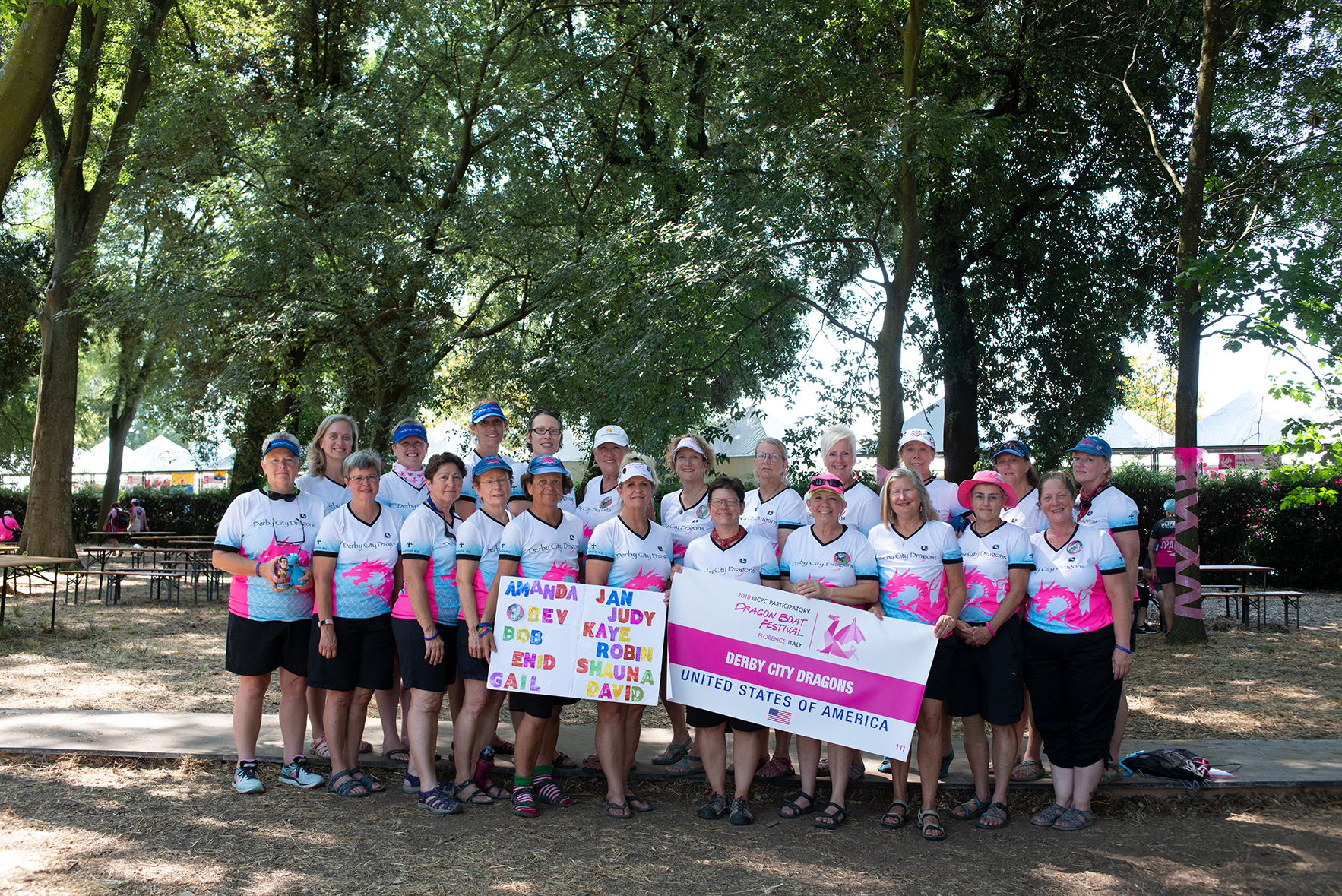 DOWNLOAD PRINTABLE IMAGE