USA
Paddling on White Rock Lake since 2015, Dallas United
PINK is the first Breast Cancer Survivor Team in North Texas.
We promote strength on the water, camaraderie, health and
well-being for both male and female breast cancer survivors.
Dragon Boating came late to North Texas, but we jumped on
the opportunity and recruited survivors ranging in age from mid
30's to 78 years young. Today, we have paddlers with 20+ years
survivorship and some that are still in treatment. Our passion is
showing survivors, especially the newly diagnosed, that there is
an abundant life after diagnoses. Our coach, Jovin Lim has more
than a decade of paddling experience and was instrumental in
bringing the sport to North Texas. We are excited to welcome
paddlers from Las Vegas's Pink n Sync to our crew for the IBCPC
event in Florence. Pagaie in alto!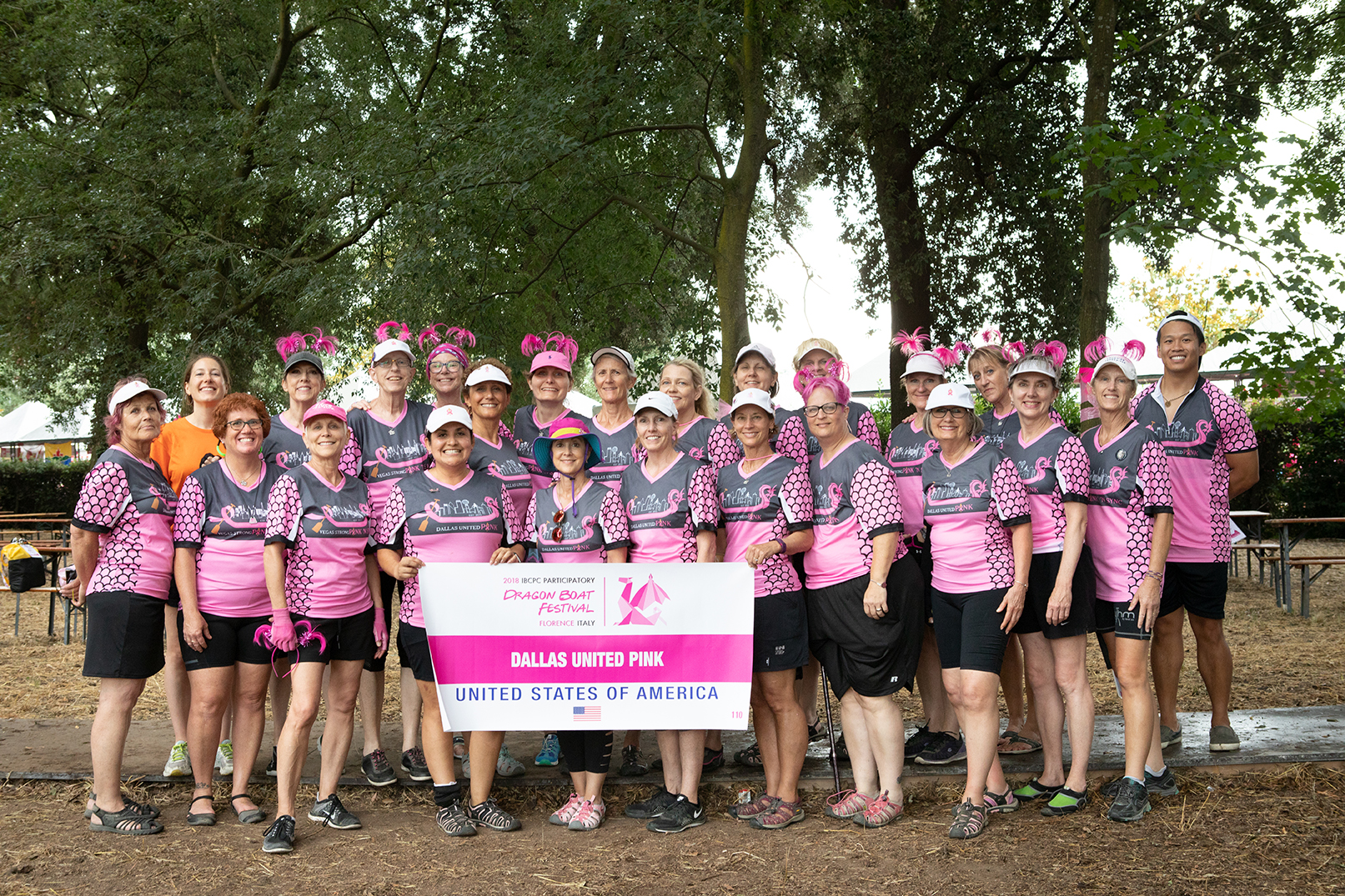 DOWNLOAD PRINTABLE IMAGE