COPENHAGEN DRAGONBOAT TEAM
Denmark
Formed in the spring of 2017, the Copenhagen Dragon Boat
Team is proud to be the first Danish team to participate in an IBCPC
event. We are a team of 22 paddlers. You can find us paddling in the
Copenhagen harbor from May to November with our fearless dragon
boat trainer and two physical therapists committed to the realization
of the team. Through our participation in the Dragon Boat Festival in
Florence 2018 we aim to convey, by example, that physical activity
involving the upper-body is possible for breast cancer survivors with
or at risk for lymphedema, and it is our hope that we can inspire
to the formation of more teams in Denmark under the auspice of a
national organization Danish Dragon Abreast.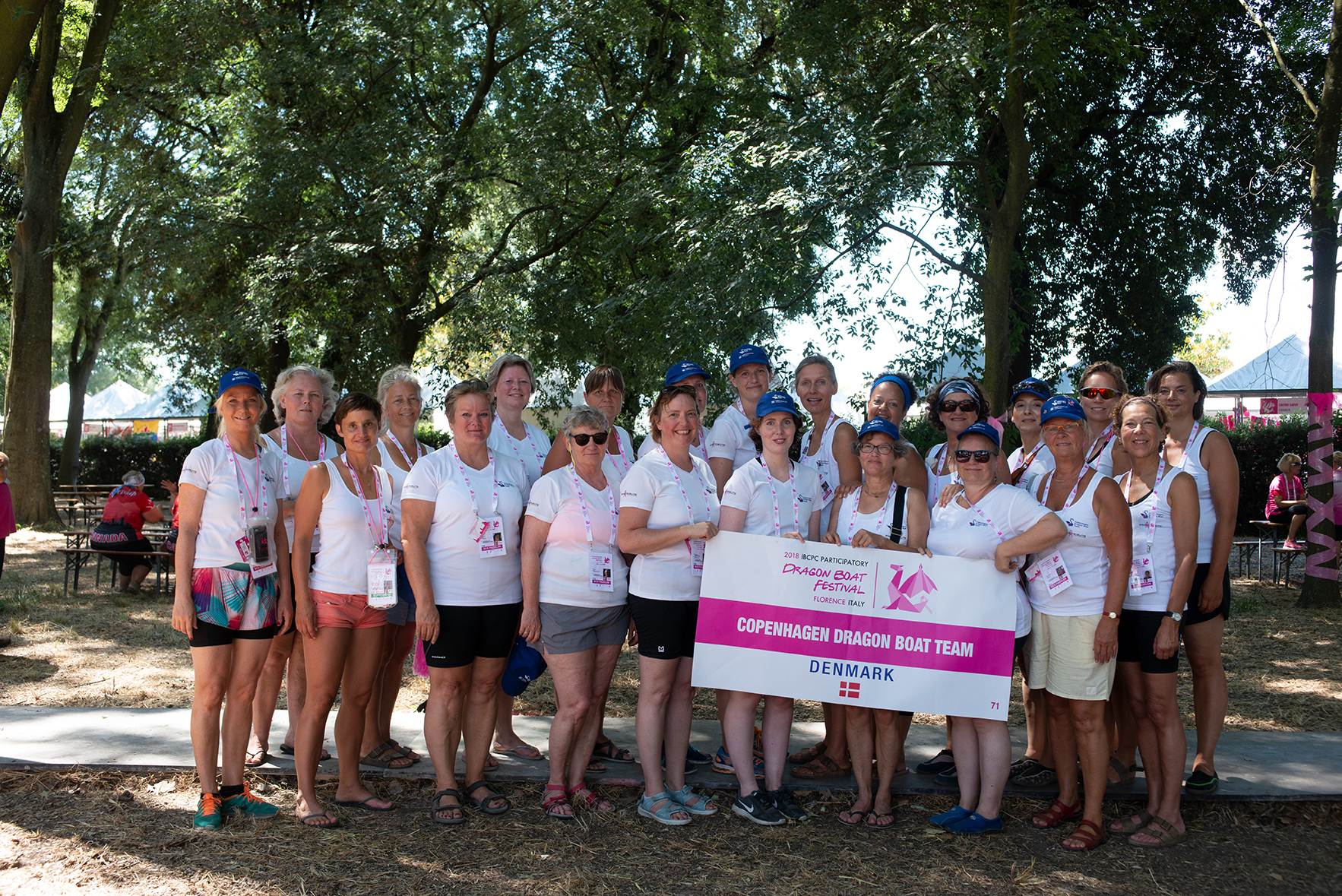 DOWNLOAD PRINTABLE IMAGE