Canada
Busting with Energy is the only dragon boat team of comprised
solely of breast cancer survivors in Saskatchewan.
Founded in 1999, we are based out of Saskatoon where we train
and race on the south Saskatchewan River. This year we have 30
members with ages ranging from 40 to 76 including grandmothers
and great grandmother.
We are a small but mighty team with lots of spirit and heart. The
team has lost 15 paddlers to breast cancer ,some have gone through
a recurrence, and others currently have mestastatic breast cancer.
At festivals, at home and away, we race in honour of those on
the team who have passed away or who are currently fighting
breast cancer.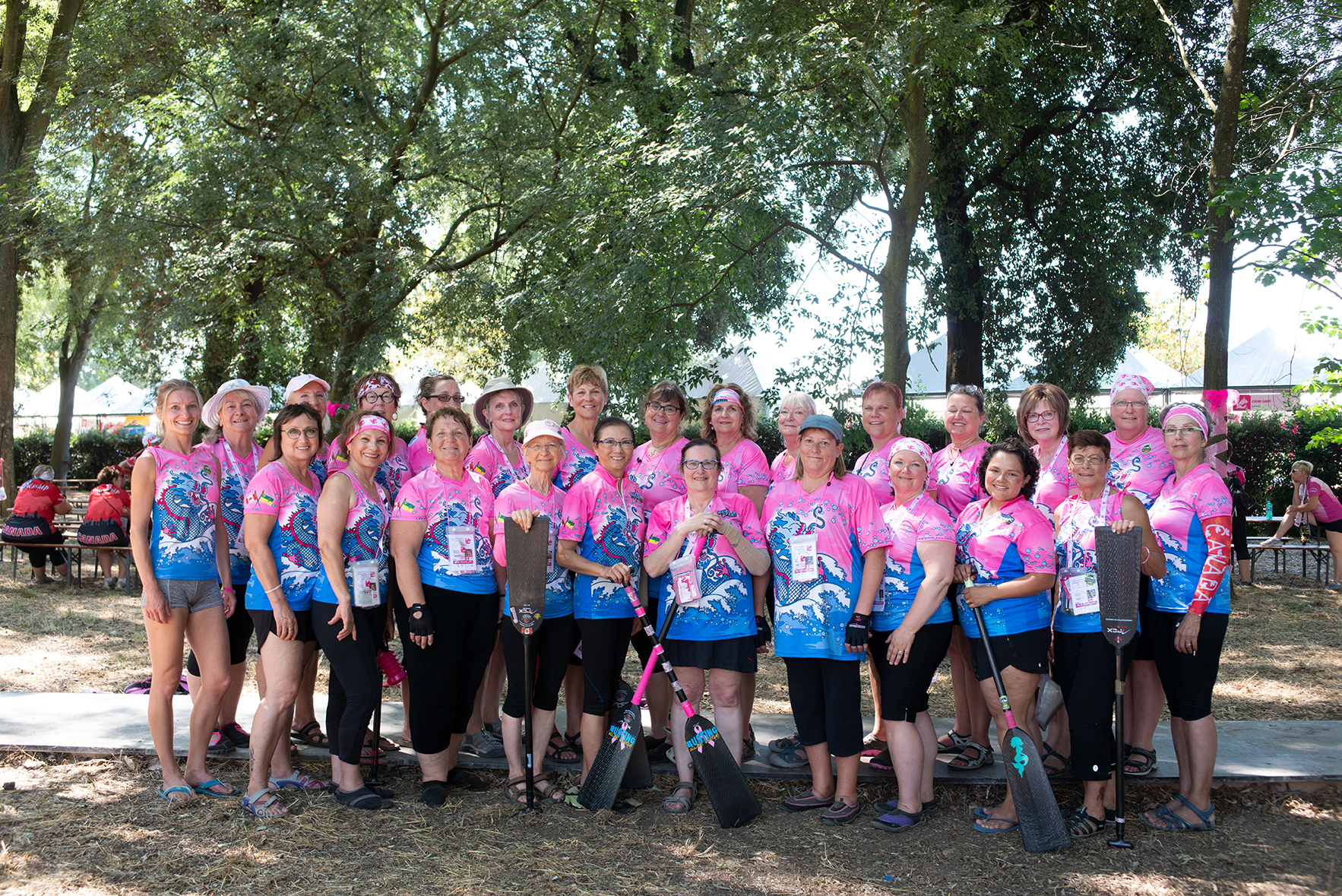 DOWNLOAD PRINTABLE IMAGE