USA
We are Breast of Friends an all-breast-cancer-survivor team and
floating support group from Iowa, Wisconsin, and Illinois. In 2002,
our founding members Bonnie Bell-Brummer and Susie Freese
formed our team to encourage participation and inclusiveness.
We believe: "There is life after breast cancer, and what a Great
Life it is!" Whether in the boat or standing on shore, Breast of
Friends members have supported our sisters through donations to
provide mammograms, participation in Relays for Life and Images&
Information, and monthly dinner meetings.
We are Making Waves, a floating fellowship group out of
Rochester, MN. We embrace the motto "Friendship through
Paddling". We love to have FUN and spread the word that there
is LIFE after a breast cancer diagnosis. We are a program of Join the Journey, a Rochester non-profit, whose mission is to promote breast cancer
awareness and provide support to individuals at all stages in their breast cancer journey.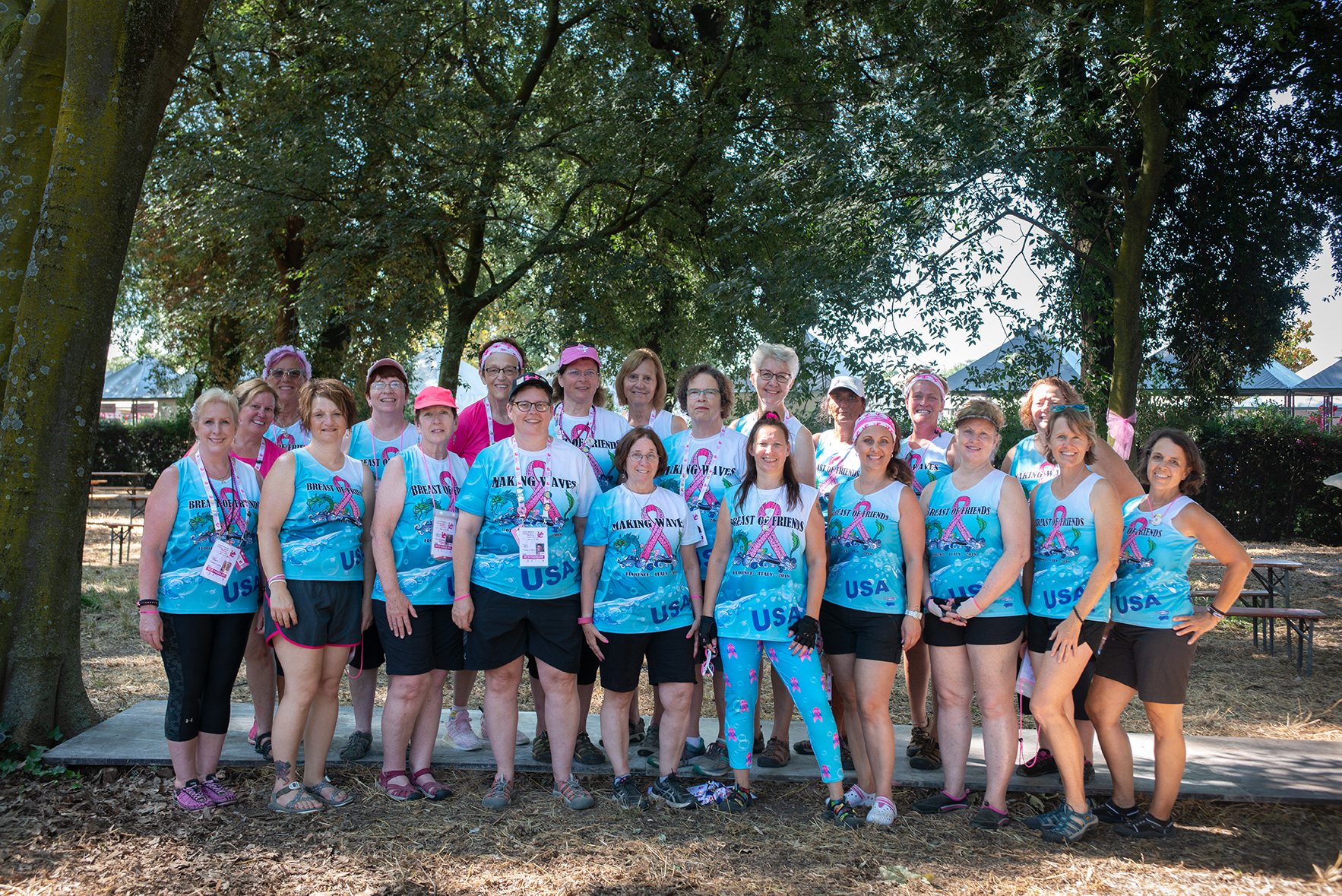 DOWNLOAD PRINTABLE IMAGE