Canada
Breast Friends is celebrating its 20th year of training and
racing on the North Saskatchewan River in Edmonton, Alberta,
Canada. We are delighted to have two crews in Florence –
Breast Friends Courage and Breast Friends Strength.
"Awareness and Hope in a Dragon Boat" is our motto.
Our goal is to demonstrate that a healthy, active life is possible
after a diagnosis of breast cancer.
As we like to sing – "Don't be
fooled by all the pink – we are tougher
than you think!".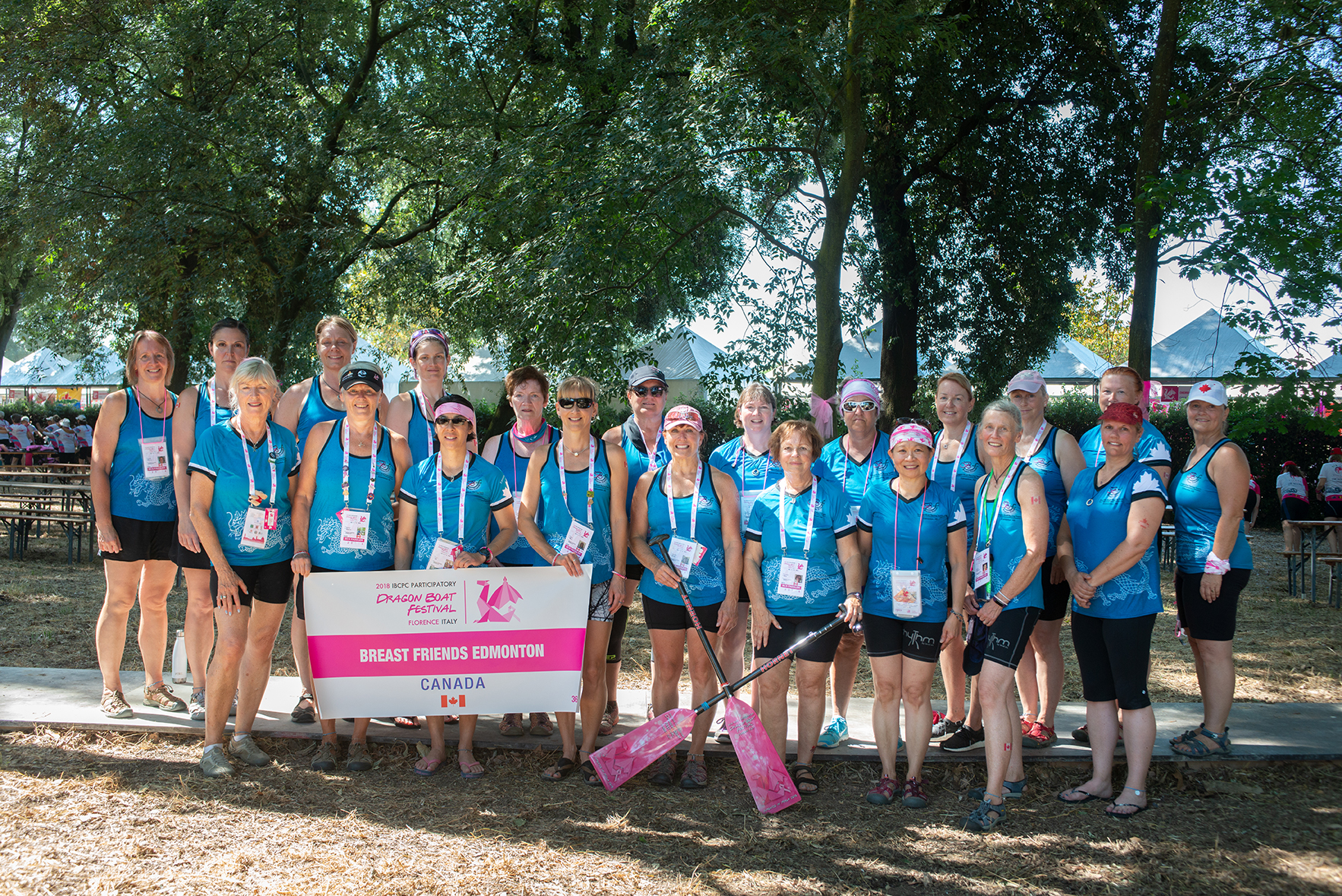 DOWNLOAD PRINTABLE IMAGE