Canada
The Breast Buddies were formed in 2001.
Since then, the team has grown from just a few
ladies to 36 members, ranging in ages from
44-82!
In Southwestern Ontario Canada, our
paddling season is approximately 5 months long and during that time, we
train twice a week and compete in three festivals. In the off season, we do
our best to remain active through yoga, swimming, Nordic Pole walking and
even paddling in a pool to keep up our strength and endurance.
We are forever grateful to Dr Don McKenzie for challenging the common
misconception that breast cancer survivors should avoid strenuous upper body exercise.
Thanks to Dr McKenzie and his initial research, The Breast Buddies are here participating in our third IBCPC Festival, having been to both Peterborough
in 2010 and Sarasota in 2014!
On or off the water, we are a visible sign to others that there is life after a breast cancer diagnosis. Paddles up!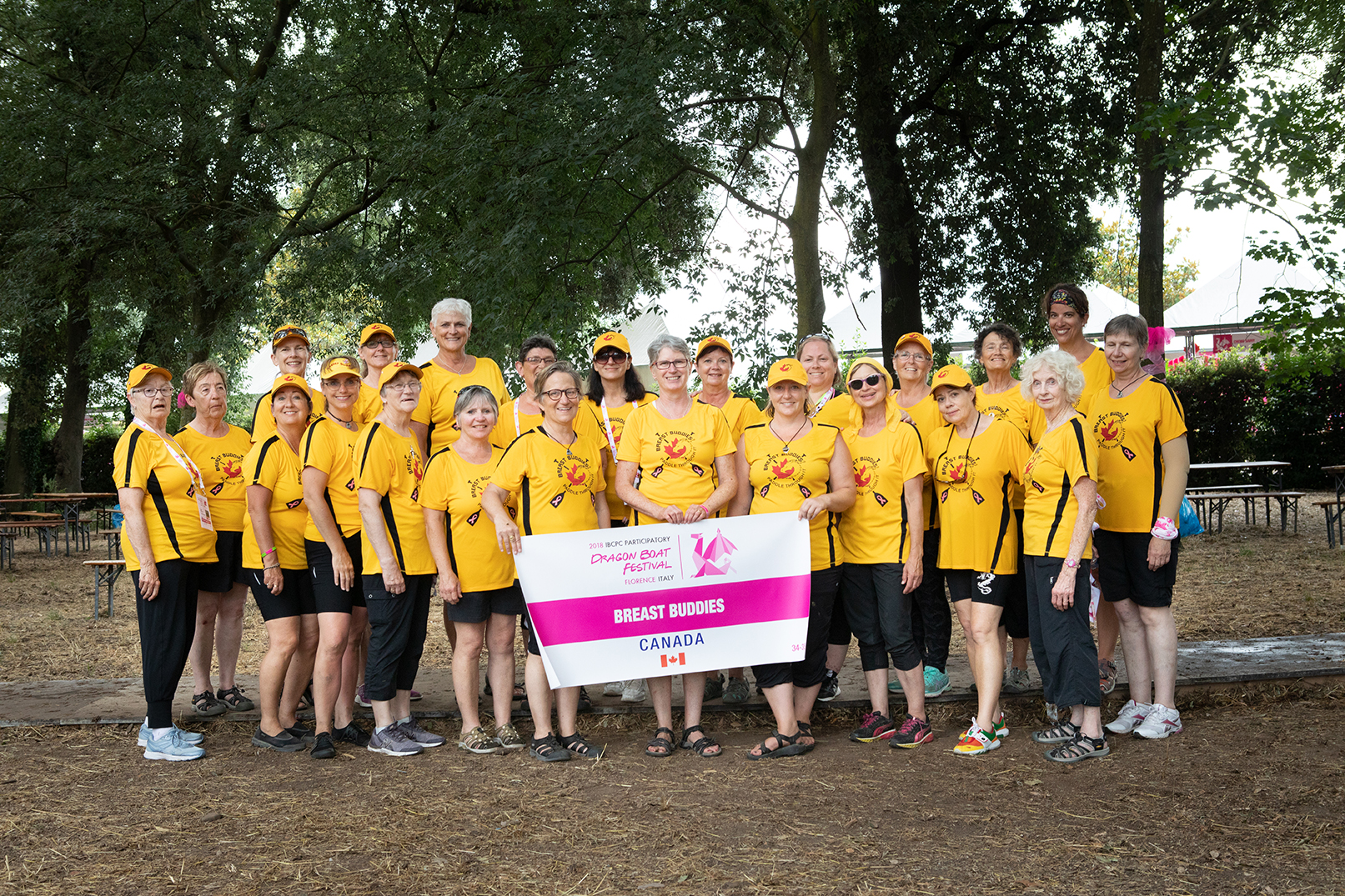 DOWNLOAD PRINTABLE IMAGE