Australia
Dragons Abreast Penrith are situated west of Sydney, Australia, at the foot of the
beautiful Blue Mountains. We currently have 17 Survivor members and 9 Supporter
members. Our club was formed in 2004 and we belong to the National Organisation
Dragons Abreast Australia, we are the breast cancer survivors arm of Pendragons Dragon
Boat Club. We train and compete at the Sydney International Regatta Centre, our home
ground, with its world class facilities. We are only a small club but are passionate about
our paddling and survivorship. Our sense of camaraderie, friendship and togetherness
is what makes us a team and will keep us going into the future. We are so proud and
happy to be taking part in this IBCPC event and along with our Survivors and Supporters
we are joined by Pink Sisters from Dubbo and the Central Coast of NSW. We welcome the opportunity to meet with All our Pink sisters from All over the
world on this momentous occasion.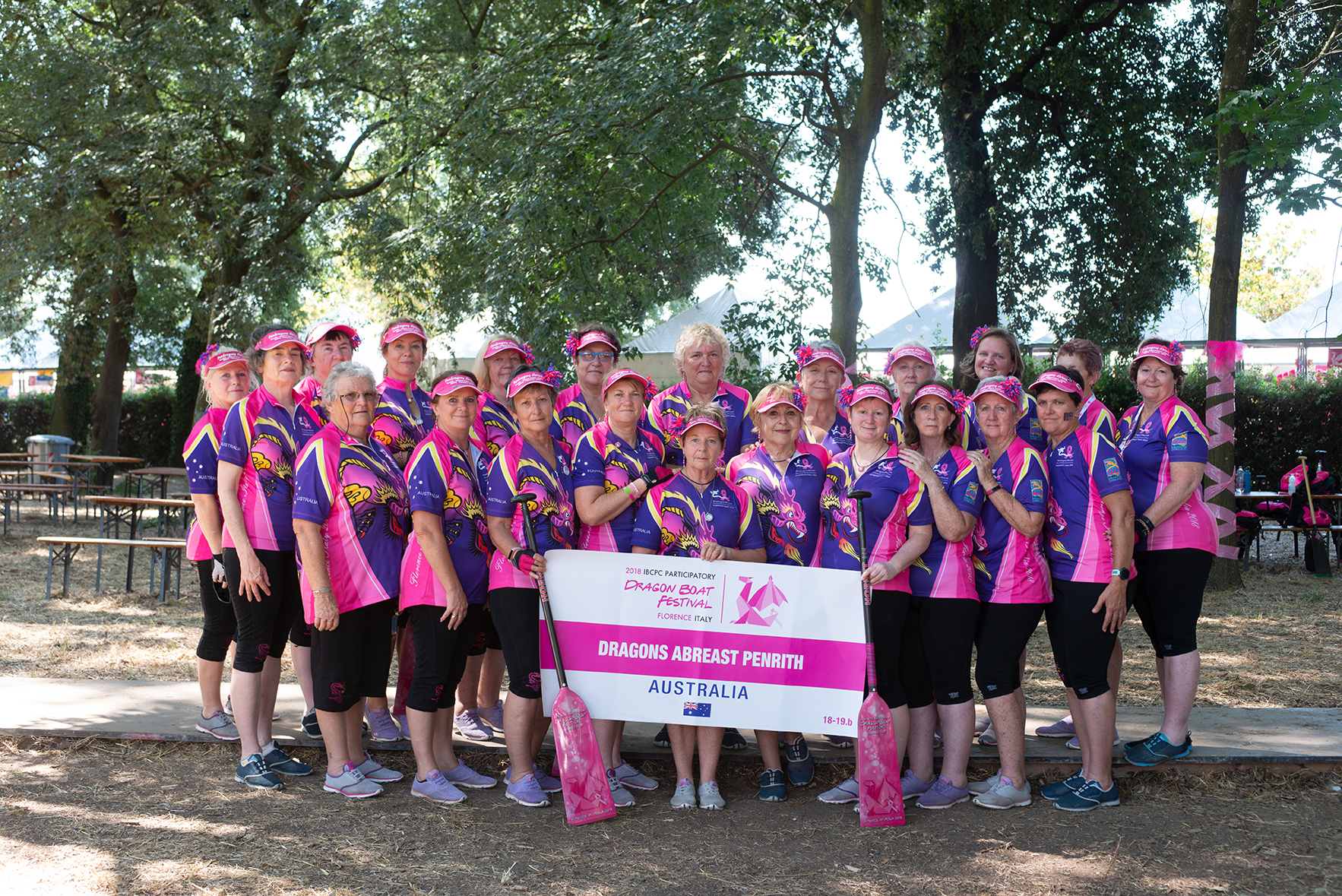 DOWNLOAD PRINTABLE IMAGE