New Zeland
Abreast Of Life (ABOL) from Christchurch, New Zealand, is very
excited to join with other dragon boat teams at this amazing IBCPC
event. We were founded in September 1999, the second team to
be formed in New Zealand. We have always been competitive and
have been National champions many times, but have now held the
title of New Zealand National Champions for the last four years.
In Florence we know that we will be embraced by thousands of
likeminded people all celebrating the common bond of being breast
cancer survivor dragon boaters and having loads of fun. Look out for
us in our red, black and white shirts, the colours of our region and
our country. We will of course be sporting the famous silver fern, but
stylised for our own special cause. We look forward to meeting and
greeting other teams who share the same experiences.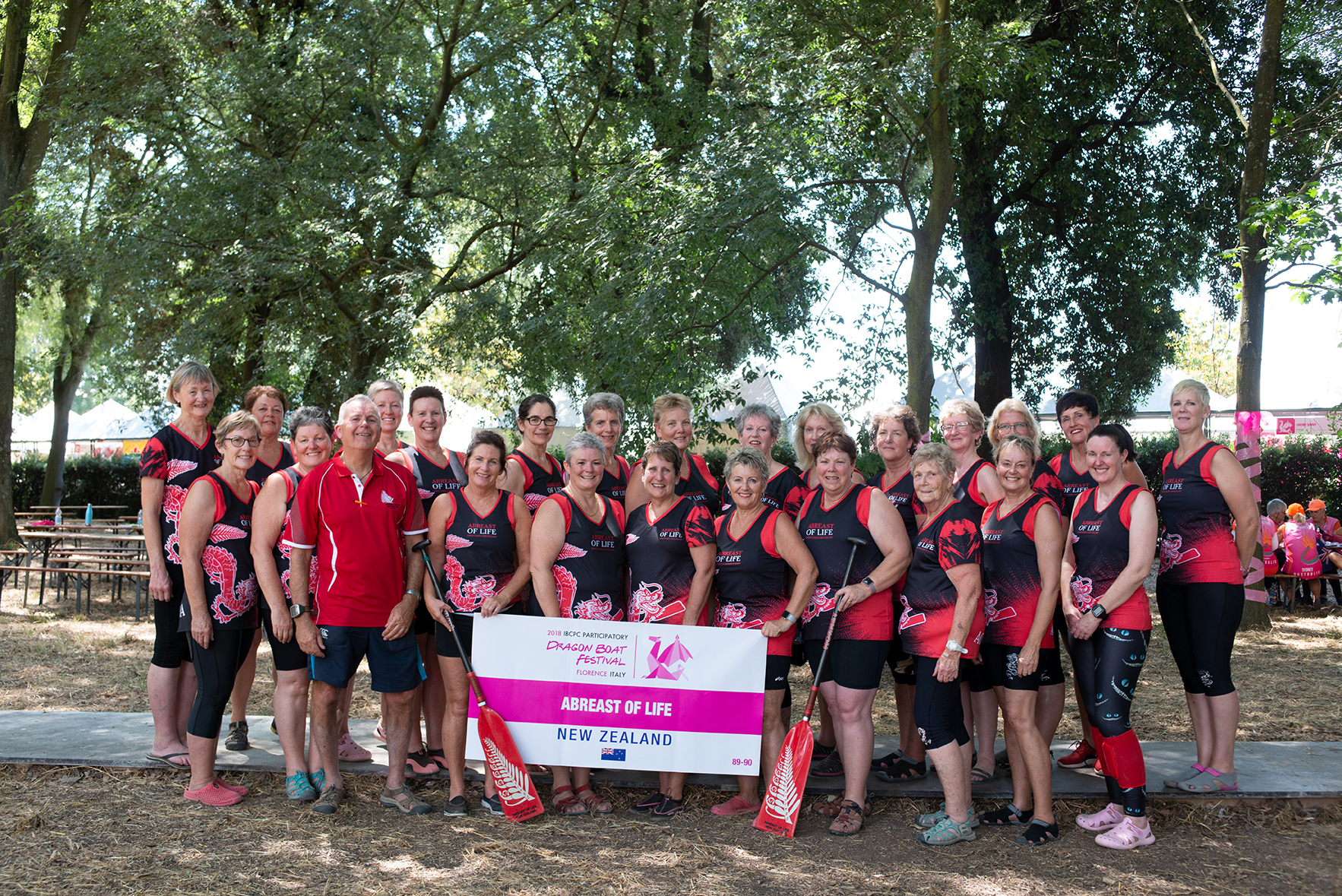 DOWNLOAD PRINTABLE IMAGE