Canada
Abreast In A Boat Society is a group of 200+ women from the Metro
Vancouver area on the west coast of British Columbia, Canada, who have been
diagnosed and treated for breast cancer. What began as a medical study in
1996, has grown to inspire the formation of well over 200 survivor teams
worldwide. We have six home crews in the Metro Vancouver area based in
Vancouver, Delta, Port Moody, and Fort Langley, British Columbia, Canada.
We paddle to make a difference ~ to raise awareness about breast cancer
and to encourage all breast cancer survivors to live full and active lives. We
are a registered not for profit charitable society and our goal is to send a
message of hope to people who have had a breast cancer diagnosis, and to
all those who support them.
In the dragon boat we… paddle together, support each other, learn
from one another, laugh together, enjoy competition, overcome our fears,
encourage each other, make new friends, take pride in our accomplishments,
and break the silence of cancer.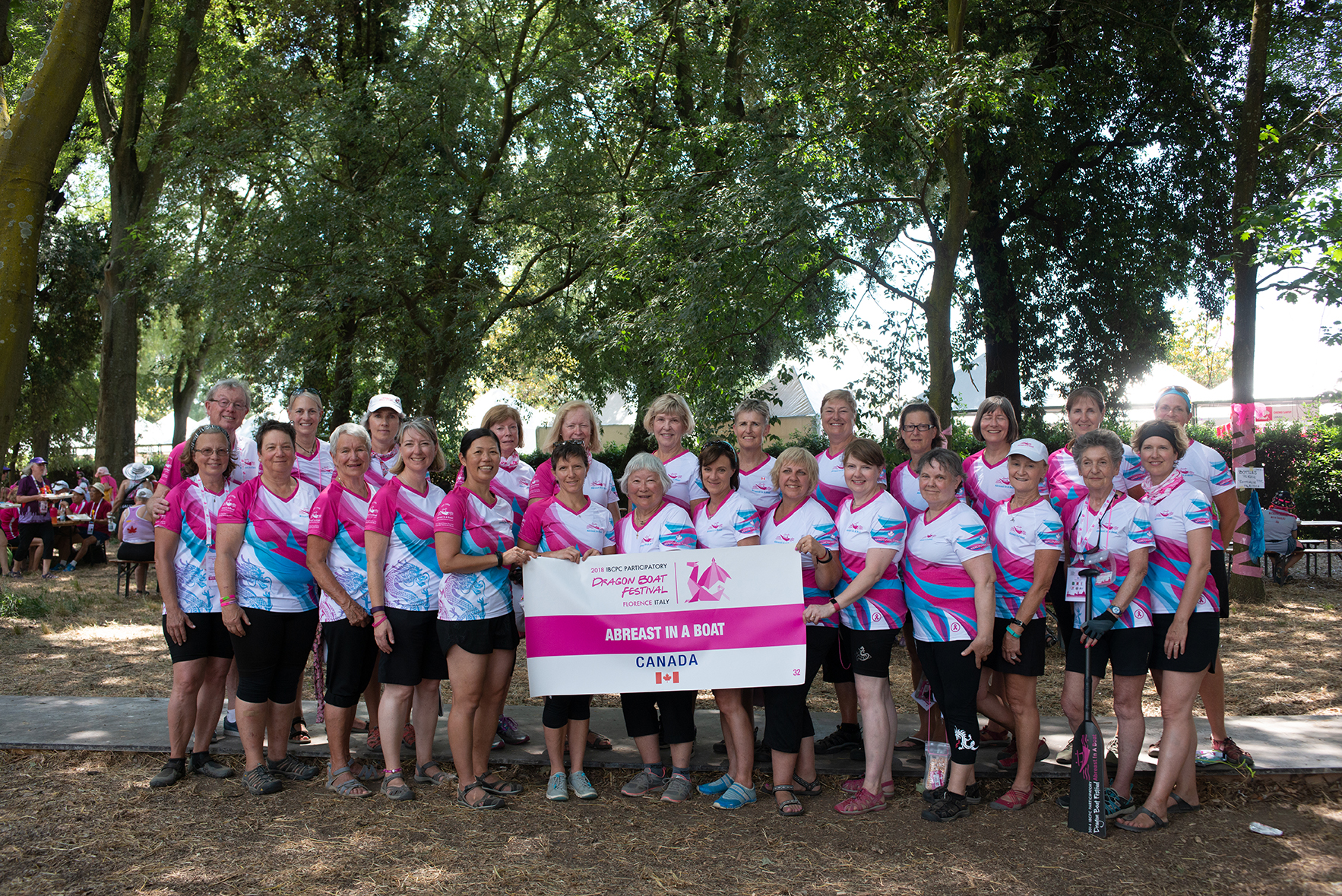 DOWNLOAD PRINTABLE IMAGE